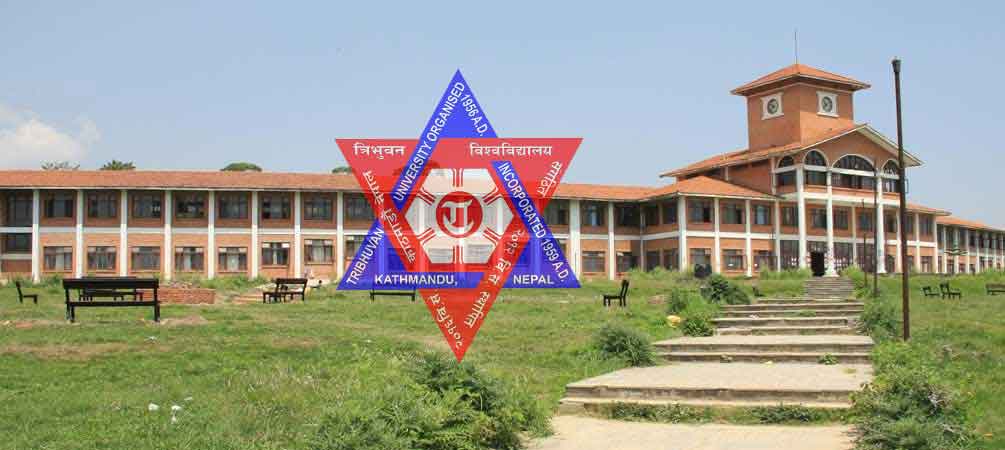 Tribhuvan University, Office of the Registrar, Personnel Administration Division, invites vacancy applications for the position of Accounting Officer.
Since the post of Accounting Officer of the bodies as per the details of Tribhuvan University has to be filled by the retired officer-level employees of the Government of Nepal working in the accounting work of Tribhuvan University Service for a maximum of 6 months through contract service; This information has been published for the interested Nepali citizens to submit the application within 15 days from the date of publication of this information (in case of a public holiday the next day) to the details office of the Personnel Administration Division, Tribhuvan University, Kirtipur.
Details are posted on the notice boards of this office and related campuses.
Published date: 2079-2-14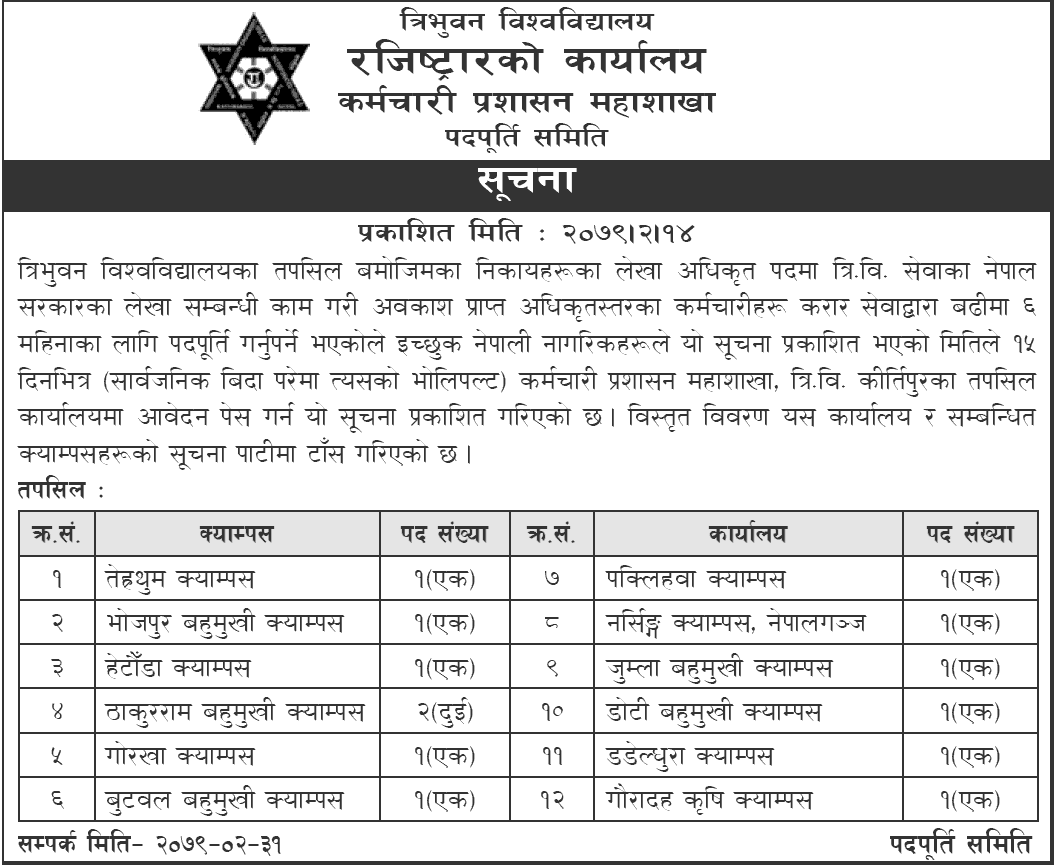 Job Vacancy
Tribhuvan University