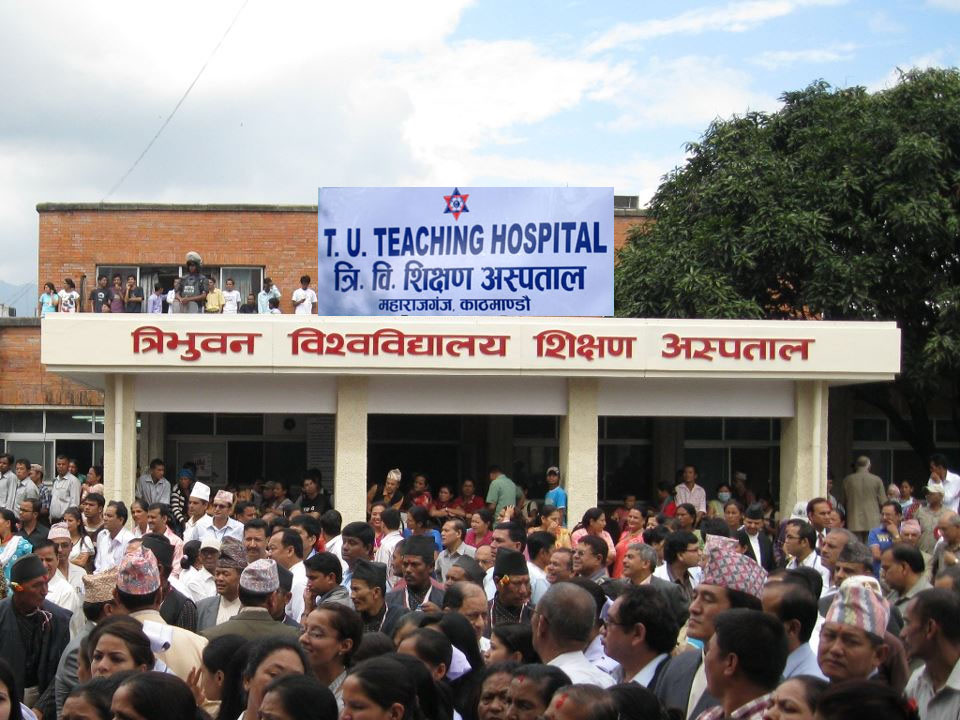 Tribhuvan University, Teaching Hospital, Maharajganj (Personnel Administration Branch) Information regarding the recruitment of House Officer.
Since the post of House Officer (No. 10) has to be filled in contract service for various categories under Teaching Hospital, Maharajganj; Interested Nepalese citizens who have passed MBBS and are licensed by Nepal Medical Council, not exceeding 40 years for men and not exceeding 45 years for women, can apply for account no. 00200553650018, this notice is published to fill out the application form along with the bank receipt of Rs.2,000 (two thousand) deposited for the examination fee.
No action will be taken on the application forms received before the deadline.
For detailed information, you are advised to contact the personnel administration branch of this hospital.
Documents to be attached to the application form:
Copy of all educational qualification certificates from SLC above.
Copy of Nepali citizenship certificate.
Copy of registration registered with Nepal Medical Council.
A copy of the certificate confirming the equivalence of educational qualifications for those who have studied abroad.
2 copies of the passport-size photo.
Contact data: 2079-10-3
Type of Exam: Written
Exam date: will be specified on the contact date.
Hospital administration
(First published date: 2079-9-22)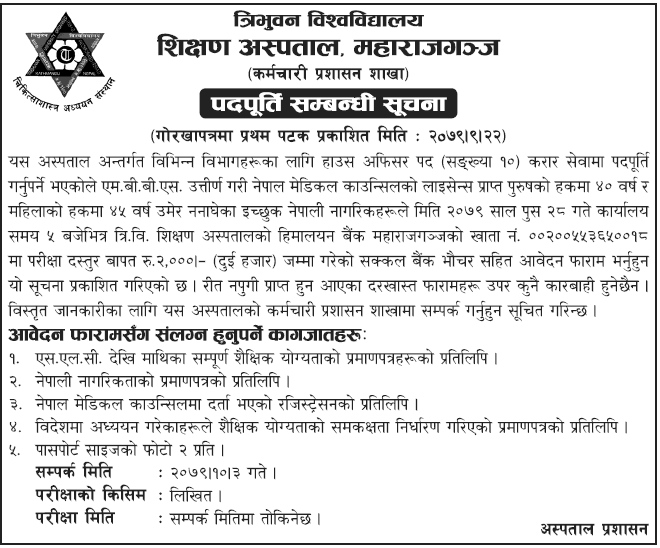 Hospital Job Vacancy
Job Vacancy
Kathmandu
Health Job