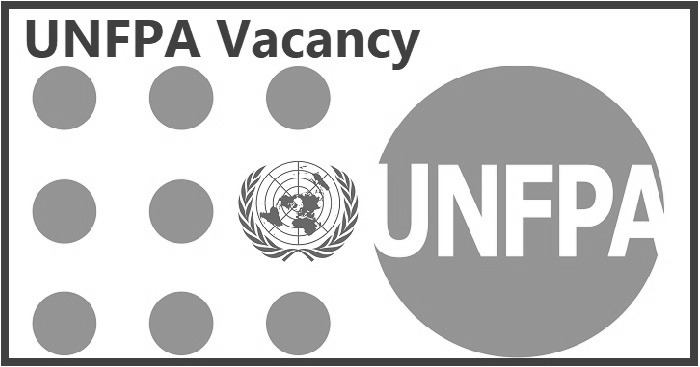 UNFPA, the United Nations Population Fund, is looking for qualified candidates for UNFPA Nepal Country Office
1. Job Title: Provincial Programme Analyst, Gender-Based Violence [2 positions]
Category: Fixed-Term Appointment [NO-B]
Job Opening ID: 38621
Duty Station: Province 1 [Biratnagar] and Province 7 [Dhangadhi]
Deadline: Tuesday, 3 August 2021 by 5 pm Nepal time
Duration: 1 Year Initially
Position: Responsible for providing policy guidance, advocacy and technical support on gender and GBV programming; managing the UNFPA's flagship Gender-Based Violence Prevention and Response programme (Phase II) in the assigned province; and realizing the expected programme results in the focused districts and municipalities. S/he will ensure the GBV programme responds to local contexts and needs and support the efficient management and harmonization of gender equality and GBV related interventions with relevant local actors and implementing partners. S/he will supervise the Local Unit Programme Coordinators under the programme and will work in close collaboration with UNFPA personnel at all levels.
2. Job Title: Provincial Programme Analyst, Gender-Based Violence [1 position]
Category: Fixed-Term Appointment [NO-B]
Job Opening ID: 38622
Duty Station: Karnali Province [Birendranagar]
Deadline: Tuesday, 3 August 2021 by 5 pm Nepal time
Duration: 1 Year Initially
Position: Lead the effective management of UNFPA supported Response to GBV in the COVID -19 Context in Nepal project, ensuring multi-sectoral approach to prevention, mitigation and response to GBV in development and emergency settings including the COVID-19 pandemic. S/he will provide policy guidance, advocacy and technical support on gender and GBV programming; engage with local partners and promote effective coordination of GBV activities among key actors: facilitate the delivery of UNFPA's GBV programme including appropriate application of systems and procedures.
S/he will be expected to analyse and assess relevant political, social and economic trends; ensure that GBV programme responds to local context and needs; and provide substantive inputs to project implementation, monitoring and reporting.
Eligibility criteria for the above positions:
Advanced University Degree in Gender Studies, Public Administration, Social Work, Social Sciences, Public/Community Health, Law as it relates to gender and GBV, and development or related field;
Minimum 2 years' professional experience (more than 2 years is an advantage) in programme management and coordination in the public sector;
Knowledge and experience working on gender issues, particularly GBV prevention, response and referral pathways;
Experience working with government institutions, NGOs and donor institutions;
Understanding of cultural context and social norms influencing the incidence of gender-based violence at the local level;
Knowledge of federalism and governance systems in Nepal, with proven knowledge and experience in advocacy with government and planning processes of the local and provincial government;
Experience in utilizing global GBV guidelines, standards and tools, for development and humanitarian contexts;
Demonstrated management and oversight experience with the capacity to lead diverse teams, strongly preferred;
Strong English speaking, oral, and writing skills;
Fluency in Nepali is required.
How to apply:
UNFPA has established an electronic application management system. This allows applicants to create a candidate profile, which can be updated regularly and submitted for more than one vacancy.
A full job description of the position can be accessed at https://nepal.unfpa.org/vacancies and only online applications using this link will be accepted.
Download the Step by Step Guide to Applying in the E-Recruit System of UNFPA at https://www.unfpa.org/resources/step-step-guide-applying-jobs-unfpa. Please print out the Guide for your reference during the registration and application process.
Notice:
There is no application, processing, or other fees at any stage of the application process. UNFPA does not solicit or screen for information in respect of HIV or AIDS and does not discriminate on the basis of HIV/AIDS status. UNFPA provides a work environment that reflects the values of gender equality, teamwork, embracing diversity in all its forms, integrity and a healthy balance of work and life. We are committed to maintaining our balanced gender distribution and therefore encourage women to apply. UNFPA promotes equal opportunities for all, including persons with disabilities.
Dhangadhi
Biratnagar
Surkhet
Job Vacancy
INGO Jobs