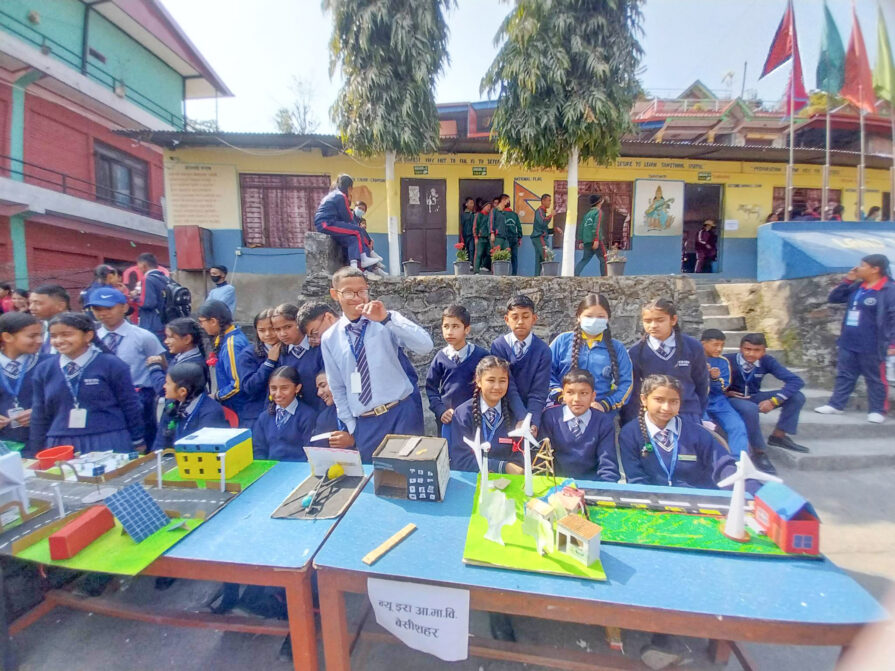 15 Schools in Besi Sahar Display Creative Science Materials at Exhibition Organized by Kicks Equip - 2023 Update
On 16th February 2023, a remarkable exhibition was held in Besi Sahar, Lamjung, where science materials produced by 15 schools were put on display. The event was organized by Kicks Equip, in collaboration with Land Star English School. The exhibition showcased materials from primary level class-4 to 6, basic level class-7 and 8, and secondary school level class-9 and 10 from each school.
The inauguration of the exhibition was done by Kisanraj Chiluwal, Head of the Education Branch of Besishahar Municipality. He appreciated the initiative taken by Kicks Equip and said that such programs would enhance the creative talent of students and increase their ability to learn, sending out a positive message. He further emphasized the need to continue such programs, as they would determine which school is more creative.
Ramakrishna Tripathi, a member of the education branch, also spoke at the event. He stressed the importance of holding regular demonstrations of subjects that are strictly related to teaching and learning. He believed that such demonstrations would ignite interest in the subjects among both students and teachers. The materials showcased at the exhibition would help transfer skills and increase harmony among the schools, making them more successful in the future.
The president of Kicks Equip, who was present at the exhibition, informed the audience about the various initiatives his organization has taken to support the schools. This includes conducting training programs, providing scholarships to deserving students, transferring science, mathematics, and generational materials to ease learning and even a lunch program in two schools to improve the roles of teachers, headmasters, principals, students, and parents. He also announced that since the coming academic session is the last year of the 5-year period, his organization is planning to hold a festival of literature and mathematics.
Interestingly, eyewitnesses noted that some schools that participated in the exhibition did not even spend the same amount of 2500. This shows that some schools may not have the same level of resources or initiative as others. However, the overall exhibition was a huge success, showcasing the creative talent of students and the dedication of their teachers.
The exhibition was a great opportunity for schools to come together and showcase their creativity and innovation in science materials. Such events can help to promote learning and foster healthy competition among schools, while also providing opportunities for students to gain new skills and knowledge. It is important to continue to support such programs and initiatives to ensure the continued growth and development of students and schools in the future.
Lamjung
Exhibition