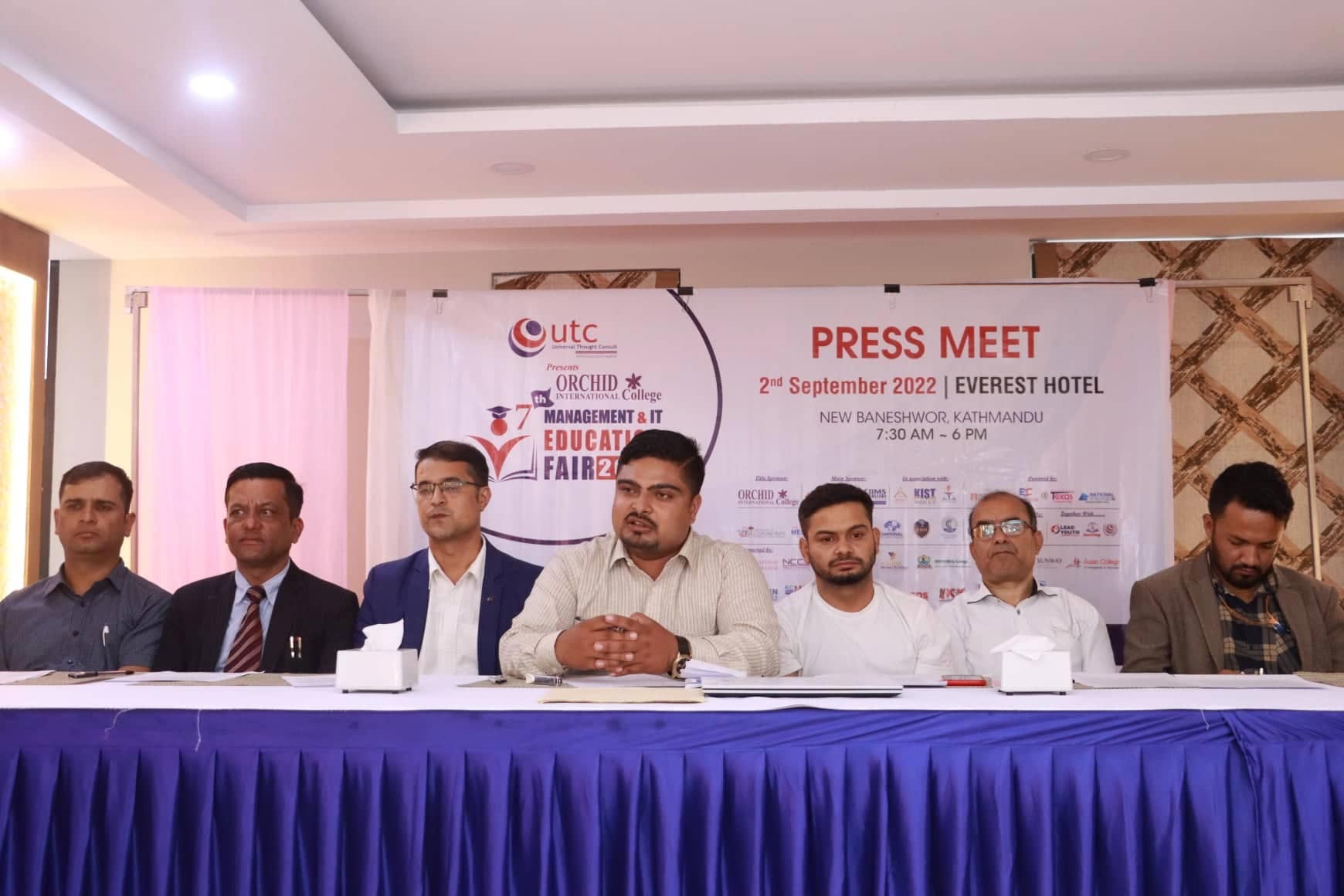 Preparations for Universal Third Consult UTC Presents Orchid International College '7th Management and IT Education Fair 2022' have been completed. Orchid International College will be the title sponsor, Presidential Business School, and IIMS College will be the main sponsors of the fair. The program is in association with Trinity International College, Kist College, and Goldengate International College and will be supported by Mid Valley International College, National College, Everest College, and Texas International College.
'7th Management and IT Education Fair 2022' is being organized on 2nd September 2022 at Everest Hotel in New Baneshwar.
The educational fair will be organized by Universal Third Consult UTC, Introduction Trade Shows Nepal P.Ltd. as event management. Spencer Bai will have Academy of Culinary Arts, Medhabi College, Malpi International College, College of Business Management, Imperial Business College.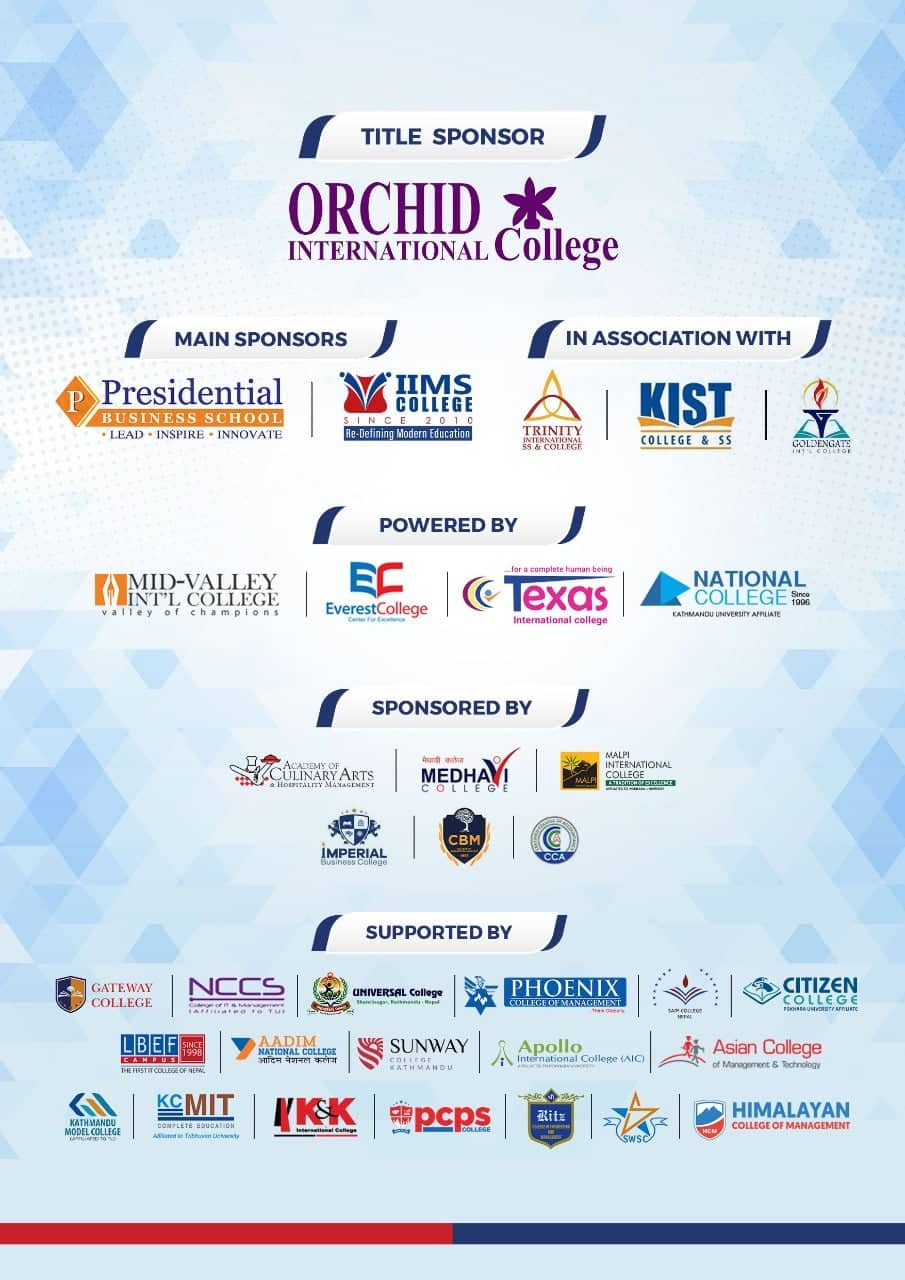 Academy of Culinary Arts, Medhavi College, Malpi International College, College of Business Management and Imperial Business College are the co-sponsors of the event. Speaking in a press conference, Director of Universal Thought Consult UTC Prakash Dhakal, informed that CCA for ACCA. National College of Computer Studies, Universal College, Phoenix College, SAIM College, Lord Buddha Education Foundation, Aadim National College, Sun Way College Kathmandu, Apollo International College, Asian College of Management and Technology. Kathmandu Model College, Kantipur College of Management and Information Technology, K&K International College, Patan College for Professional Studies. Citizen College, College, Ritz College, Southwest College, Himalayan College of Management, and Gateway College, among other educational institutions, will be involved in the fair.
Regarding the fair to be held on 2nd September 2022, Dhakal said that as a career partner, UTC will always provide better guidelines and provide opportunities for students to meet with the best educational institutions.
Rajesh Pudasaini. Managing Director of UTC Universal Thought Consult, speaking about the fair. urged the students who want to get higher education and who have passed +2 in a good college with a scholarship or who are looking for a good university to visit the fair with their parents to know. understand and consult about the university.
According to the organizer. this lair could be a golden opportunity for students who want to study courses in management and IT like BBA, BBS, BIM, BHM, BBM, BSC CSIT/BIT, BTTM, and BCA in good universities and colleges in Nepal.In this '7th Management and IT Education Fair 2022', students and professionals are also invited to fully understand the educational programs of local and foreign universities, consult, and get more information from many educational institutions at the fair.
Key Information:
Event Name: 7th Management and IT Education Fair 2022
Event Date: 2079 Bhadra 17, Friday [2nd September 2022]
Event Time: 7:30 AM to 6 PM
Event Venue: Everest Hotel, Kathmandu
Exhibition