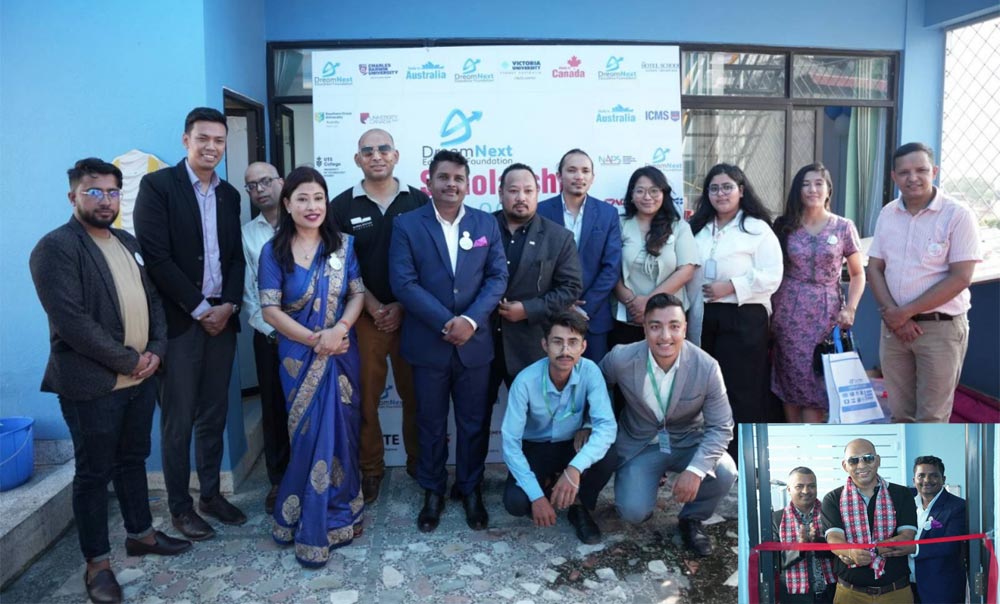 Dream Next Education Foundation and GSP Host Informative In-House Education Fair
On September 3rd, Dream Next Education Foundation partnered with Global Study Partners (GSP) to host a groundbreaking in-house education fair at their office in Kumaripati, Lalitpur. Designed to be a comprehensive guide for students eyeing overseas education, the fair offered a wealth of information on pursuing academic avenues in Australia, the USA, and Canada.
Direct Interaction with University Representatives: Students had the unique opportunity to meet face-to-face with distinguished university delegates. This was not just an informational session but also an actionable one, as on-the-spot admission offers were extended.

Financial Ease: Those attending the fair had a chance to explore scholarship opportunities and avail application fee waivers, significantly easing the financial burden associated with studying abroad.

Specialized Counseling: A standout feature of the event was GST (Guidance on Study Techniques) counseling by GRE (Global Resources for Education), which provided students with holistic support to excel in their academic pursuits.

High Turnout: Over 300 aspiring students participated in the event, a testament to its importance and impact.
A Platform for Empowerment
The fair served as a one-stop platform for all educational needs, from admission requirements to financial aid options. The university representatives provided comprehensive guidance, making the academic journey smoother and more efficient for students. The event aligned perfectly with Dream Next Education Foundation's mission of empowering students to make informed decisions and opening the gateway to international education.
Beyond Academia: Holistic Support for Students
One of the most compelling aspects of the event was the specialized counseling on GST, offered by Global Resources for Education (GRE). This facet ensured that the fair was not just about college admissions but also about equipping students with the skills and techniques to succeed in their academic journey abroad.
Overall, the Dream Next Education Foundation and GSP wish to extend their sincere gratitude to their partners, including the universities, banking institutions, and food and beverage collaborators, who contributed significantly to the resounding success of the event.