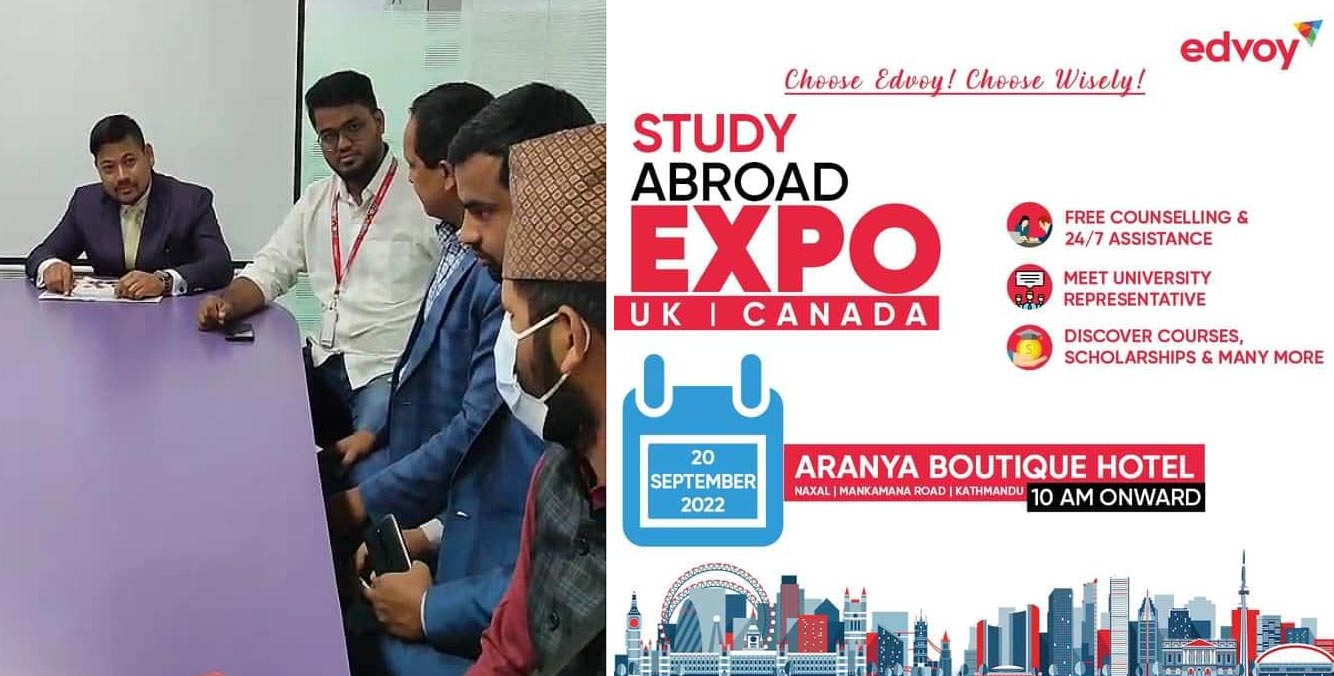 Edvoy's One-day Study Abroad Expo is going to be held on 20th September 2022, Tuesday, targeting students who want to go to Canada and UK. The expo is going to be held at Aranya Boutique Hotel in Hattisar, Kathmandu.
According to Edvoy, students can interact face to face with representatives of universities, colleges, and institutes from the UK and Canada at the expo.
Edvoy Nepal's director, Philip D. C, said that the Edvoy Expo was organized at a time when the number of students going to study in the UK and Canada is increasing.
Director DC said that more than 15 universities from UK and Canada will participate in the expo and the students will get the facility of spot assessment, additional scholarship facility, and prompt offer letter with consultation from the representatives of the university.
Similarly, students will also get the opportunity to choose a course that suits them from Edvoy's extensive list of courses.
He said that the expo was organized with the aim of providing the offer letter within two days after solving the visa-related, scholarship-related, and other queries of the students from the representatives of the related educational institutions.
The organizer has informed that if the students come with their parents to this educational fair, the fair will be fully utilized.
Event Name: Edvoy Study Abroad Expo ( Canada | UK)
Event Date: 20th September 2022, Tuesday
Event Time: 10 AM Onward
Event Venue: Aranya Boutique Hotel in Hattisar, Naxal, Kathmandu
Venue Location