Food Processing Technology Training at Department of Food Technology and Quality Control: Government of Nepal, Ministry of Agriculture and Livestock Development, Department of Food Technology and Quality Control, Food Technology Development and Nutrition Division, Babarmahal, Kathmandu.
Applications are invited from Nepali citizens with detailed information for the purpose of participating in the 10-day food processing technology training program under the entrepreneur/businessman development training program of the food technology development and nutrition division of the food technology and quality control department.
Details:
Minimum Educational Qualification: Passed SLC.
Documents to be submitted: Certified copy of citizenship and educational qualification. (In case of registration or license of domestic food processing industry, also a copy of the same)
Last date for receipt of application: By Friday 13th of Magh 2079.
Date of interview: Sunday 15th of Magh 2079 from 11.00 am to 2.00 pm.
Result Publication Date: 2079 Magh 16 Monday.
Training start date: 2079 from Sunday 17th of Magh.
Note: For the participants who have completed the training, the daily allowance, as well as the accommodation facility, is not provided. If you need other information, you can contact this department.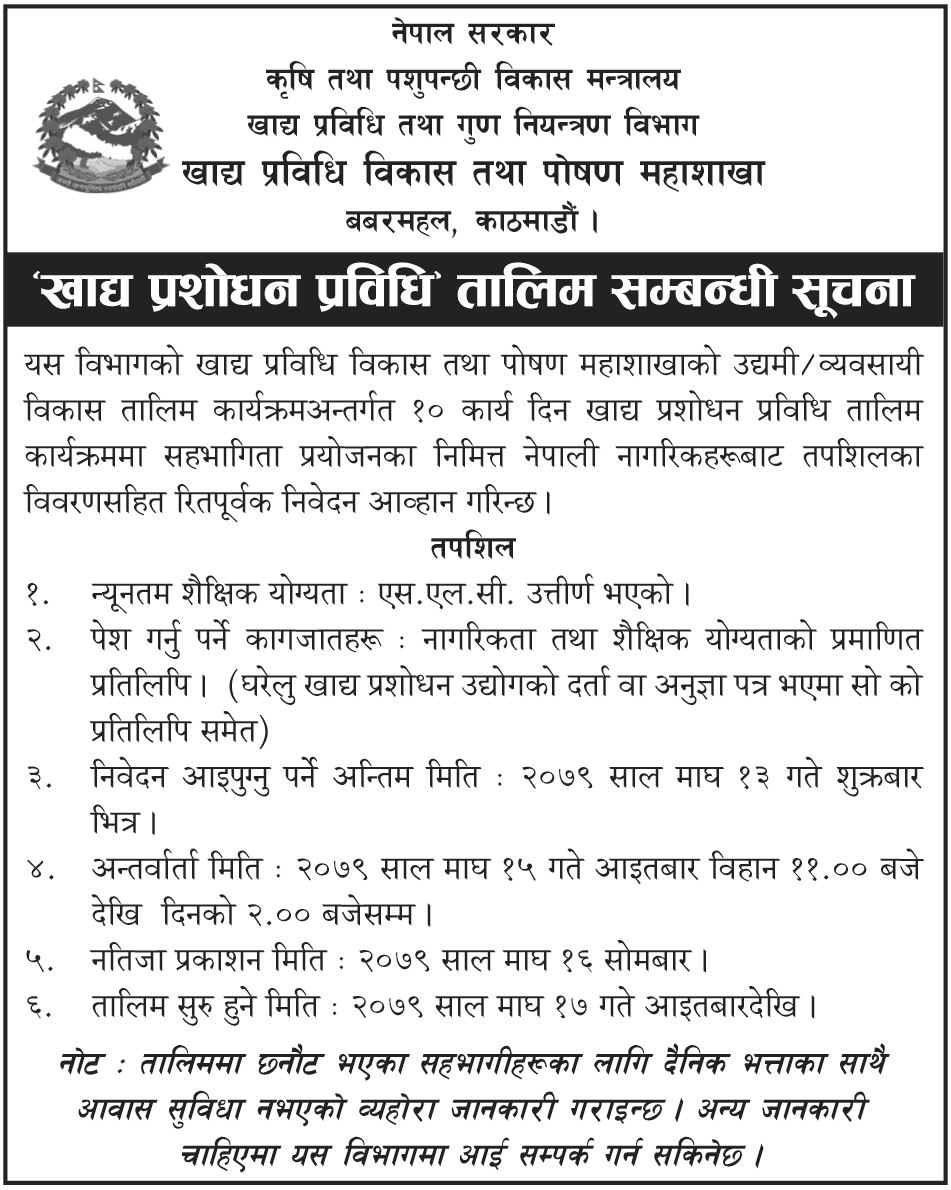 Free Training
Training