Free Technical Training at Korea Nepal Polytechnic Institute (KNPI)
Are you a young individual who has completed your School Leaving Certificate (SLC) or scored a minimum of an E grade in the Secondary Education Examination (SEE)? If yes, then an exciting opportunity awaits you at the Korea Nepal Polytechnic Institute (KNPI) in Butwal, Tamnagar, Rupandehi. KNPI is a prestigious member institution of the Council for Technical Education and Vocational Training (CTEVT) and is offering a 24-month Industrial Apprenticeship in Mechanical Engineering. The best part? The training is absolutely free, and you even get a transportation stipend!
Why Choose KNPI?
Quality Education: KNPI aligns with the Skills for Sustainable and Decent Employment (ENSSURE) project, ensuring top-notch training.

Earn While You Learn: The program allows you to work in industry-related organizations during your training, providing a unique opportunity to earn an income while studying.

Guaranteed Employment: Upon completion of the training, you are guaranteed employment or self-employment opportunities.

Minimal Costs: The only cost involved is a nominal Rs. 100/00 for transportation, which is also provided as a stipend.
How to Apply
Interested candidates are requested to apply through the official website or contact the institute directly.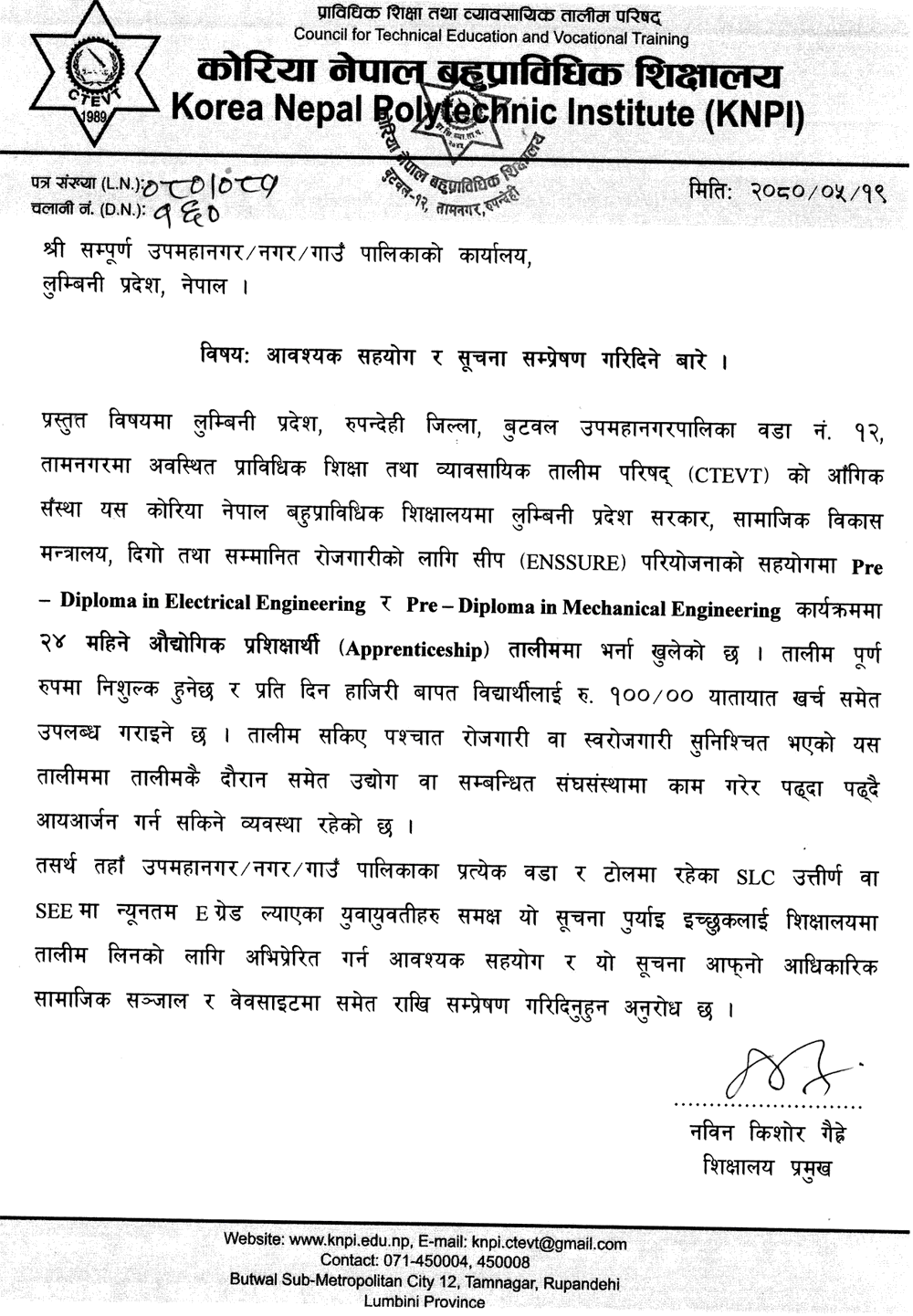 Butwal
Free Training
CTEVT
Training
Lumbini Pradesh