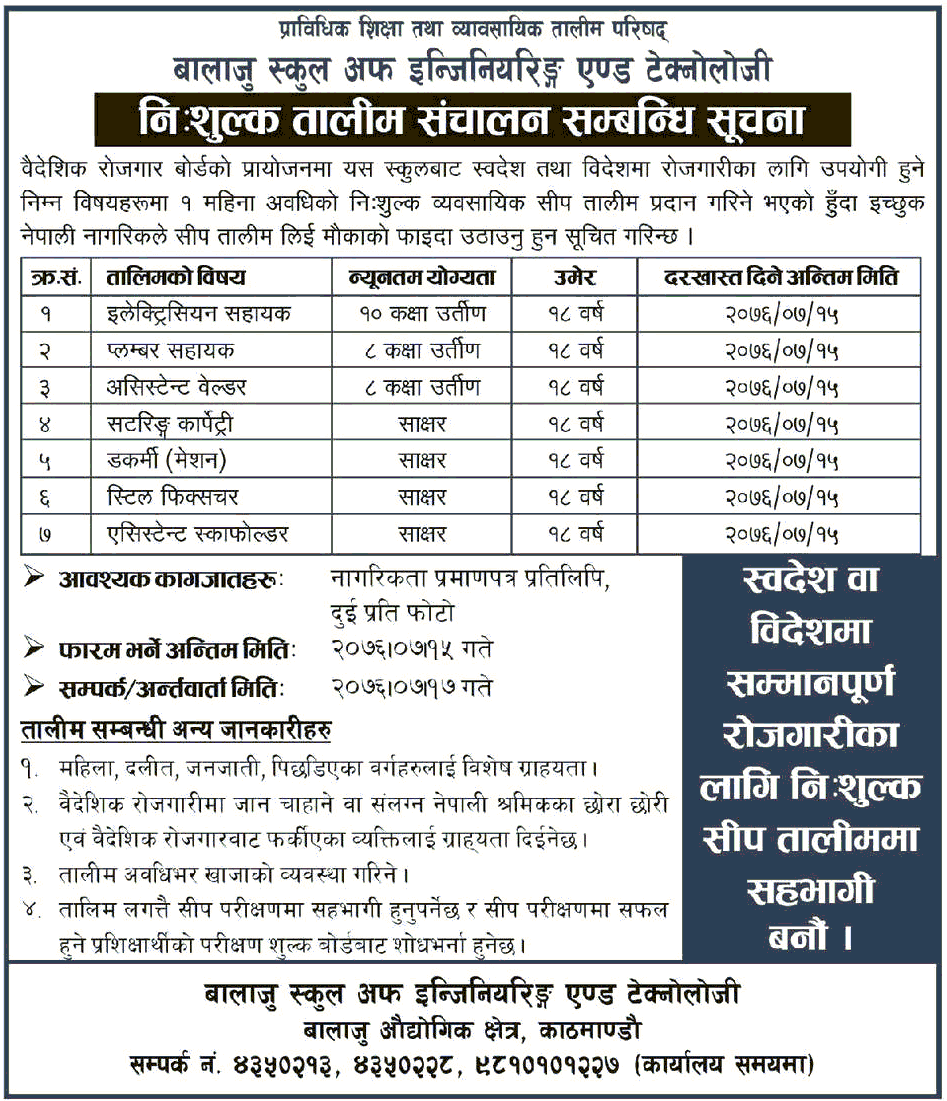 Council for Technical Education and Vocational Training (CTEVT), Balaju School of Engineering and Technology:
Notice for Free Training Programs:
As a result of the sponsorship of the Foreign Employment Board, this school will provide free business skills training for a period of 1 month in the following subjects, which will be useful for employment at home and abroad.
Subject to training, minimum qualification, age application deadline:
Electrician Assistant: Grade 10 Passed
Plumber Assistant: Grade 8 Passed
Assistant Welder: Grade 8 Passed
Shorting Carpentry: Literate
Mason: literate
Still Fixtures: Literate
Assistant Scaffolder: literate
Age Limit: 18 Years old
Required documents: citizenship certificate copy, two copies per photo
Last date for filling in the form: 2076/07/15
Contact / Interview Date: 2076/07/17
Additional Information for this training Programs:
1. Special preference for women, Dalits, tribes, backward classes.
2. Preference will be given to those who wish to go to foreign employment or the children of Nepali workers involved or those who have returned from foreign employment.
3. Snacks will be provided throughout the training period.
4. Immediately after the training, the participant will have to take part in the skill test and the test fee of the trainee who has succeeded in the skill test will be paid from the board.
Balaju School of Engineering and Technology
Balaju Industrial Area, Kathmandu
Contact no. 01-4320213, 01-4330228, and 9810101227 (during office hours).