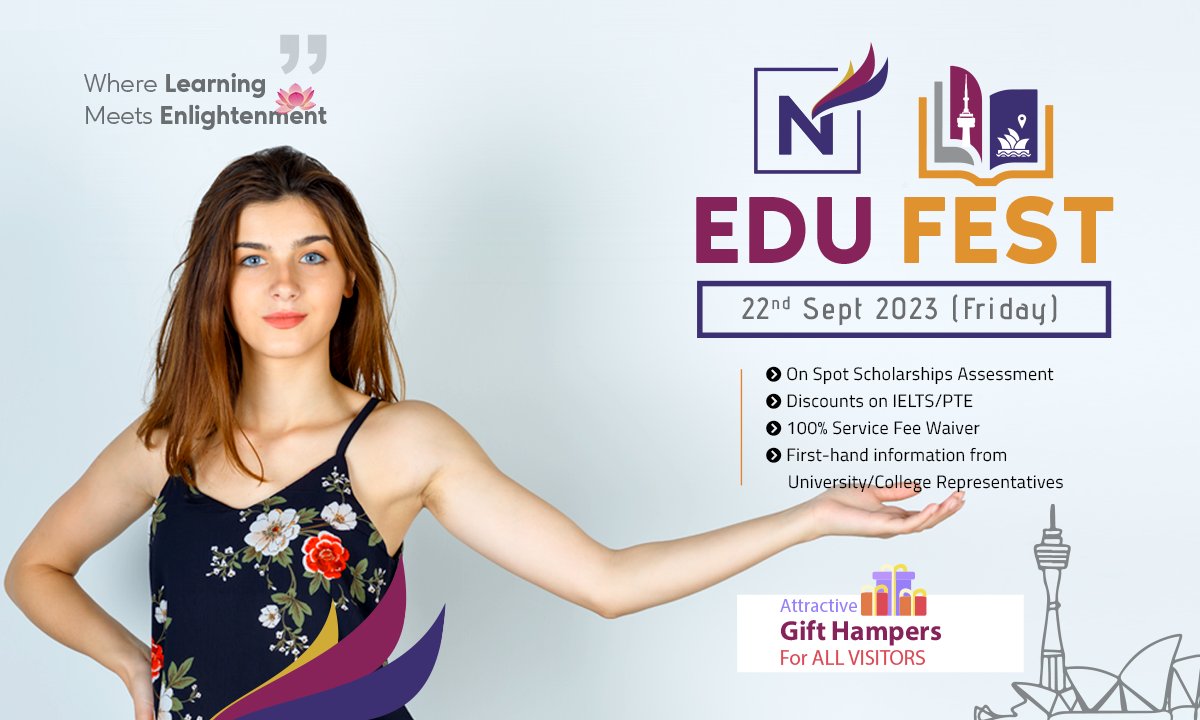 Nirvana Counselling Center Hosts Edu Fest, Connecting Students to Global Education Opportunities
Nirvana Counselling Center is gearing up for its educational event, Edu Fest, slated for September 22nd. Officials from Nirvana Counselling Center claim this event will be a significant platform for aspiring students to explore educational possibilities abroad, with a particular emphasis on Australia.
Edu Fest by Nirvana Counselling Center aims to introduce students to a diverse range of academic options, including institutions in Australia, Canada, and the USA. It offers students a comprehensive view of international education opportunities.
This event claims to pride itself on providing personalized support to students. Each institution participating in Edu Fest will be maintaining dedicated booths, where students can access tailored counseling and guidance. This approach ensures that students receive information and assistance relevant to their unique academic aspirations.
The event is believed to feature a lineup of esteemed Australian institutions, including University of Tasmania (UTAS)
International College of Management, Sydney (ICMS)
Melbourne Institute Of Technology (MIT)
EduCo International
Excelsia College
Education Centre of Australia (ECA)
Stanley College
Australian Technical and Management College (ATMC)
Churchill Institute of Higher Education
Australian Institute of Business Intelligence (AIBI)
University Canada West (UCW)
Edu Mandate
Webster Uiversity
UP Education
And many others.
Edu Fest is more than an event; it is a platform that empowers students with knowledge and opportunities for their international education journey. The members from Nirvana claim that the participating institutions will not only present their strengths but also actively shape the academic futures of aspiring students.
On September 22nd, Edu Fest by Nirvana Counselling Center will take place at the Nirvana Counselling Center venue. It is the intersection of learning and enlightenment, offering an ideal Launchpad for global educational journeys.