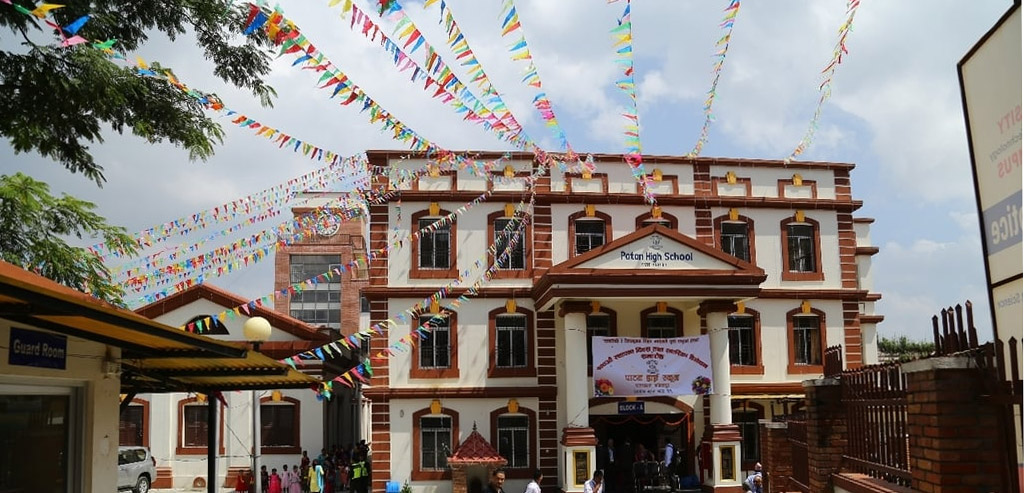 Patan High School Celebrates a Century of Excellence in Education
Patan High School (Patan Secondary School) in Lalitpur, Nepal, has recently marked a significant milestone—100 years of providing quality education. Established on Bhadra 29 BS in 1981, this venerable institution commemorated its centennial anniversary with an array of celebratory programs.
A Grand Centennial Ceremony
The milestone was honored with a grand ceremony held at Ashok Party Palace, Patan door, graced by the presence of Chiribabu Maharjan, the Mayor of Lalitpur sub-metropolitan city. As the chief guest, Mayor Maharjan emphasized the importance of education and congratulated the school for its century-long commitment to academic excellence.
Celebrating History and Responsibility
A Walk Down Memory Lane
The event was more than just a celebration; it was an opportunity for reflection.
Patan High School showcased its proud history and the various milestones it has achieved over the years.
Vintage photographs, yearbooks, and other memorabilia were on display, capturing a century of educational history.
The School's Commitment
The ceremony also served to remind everyone—parents, students, and local community members—of the school's ongoing responsibility.
Representatives of the school spoke about their continuous efforts in maintaining high educational standards and their future plans to innovate and adapt in a rapidly evolving educational landscape.
Why Patan High School Stands Out
Authentic Learning Environment: Offers a genuine and supportive learning atmosphere that encourages intellectual and emotional growth.
Accurate and Precise Curriculum: Features a meticulously designed curriculum that aligns with modern educational best practices.
Engaging Student Life: Provides various extracurricular activities and community service opportunities, making student life enriching and balanced.
High-Quality Faculty: Boasts a team of highly qualified teachers and staff dedicated to student success.
As Patan High School enters its next century, it aims to continue being a beacon of knowledge and excellence. With an established legacy and an unwavering commitment to quality education, the school is well-positioned to empower future generations.
Patan High School's centennial celebration is not just a testament to its long-standing history but also a promise of an even brighter future. This landmark event has been a meaningful way for the school to share its history and responsibility with parents, students, and the local community, while also setting the stage for the exciting journey that lies ahead.
School News
Annual Day
Lalitpur