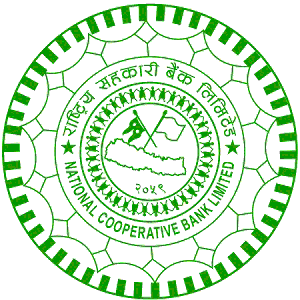 Rastriya Sahakari Bank Limited Conducted Gandaki Province level Training:
The Gandaki Province level two-day annual plan and budget formulation training conducted by Rastriya Sahakari Bank Limited (National Cooperative Bank Limited - NCBL) has been completed on Wednesday.
The training was organized by the Education and Training Department of the Bank and coordinated by the branches under Gandaki Pradesh.
In the virtual training conducted for the managers and employees of the cooperatives across the Gandaki region, the annual planning and budget formulation of the cooperatives was facilitated.
The bank has stated that the training has been organized with the objective of assisting the cooperatives to formulate annual budget and budget as per the plan for the systematic and effective operation of the cooperatives.
According to the bank's strategic plan, the training will be helpful for all the member organizations affiliated to the bank to participate in its services.
The bank has been providing financial services as well as education and training, standardization, electronic payment, planning and budgeting assistance.
Speaking at the conclusion of the training, Ram Bahadur GC, Director of the Bank and Coordinator of Gandaki Pradesh, expressed the view that the training would be effective in formulating annual plans and budgets to make the cooperatives institutionally competent and member-centric. He also suggested the cooperatives to move ahead by formulating a strategic plan as it is not possible to move ahead commercially without a plan.
Meena Sharma, Officer of the Training Department, informed that the necessary background for planning and budgeting, review of a previous annual plan, environmental analysis, goals, concepts, objectives and goals, strategy determination, budget, financial structure, and monitoring and evaluation have been facilitated. The training was attended by 180 people from various cooperatives in Gandaki.