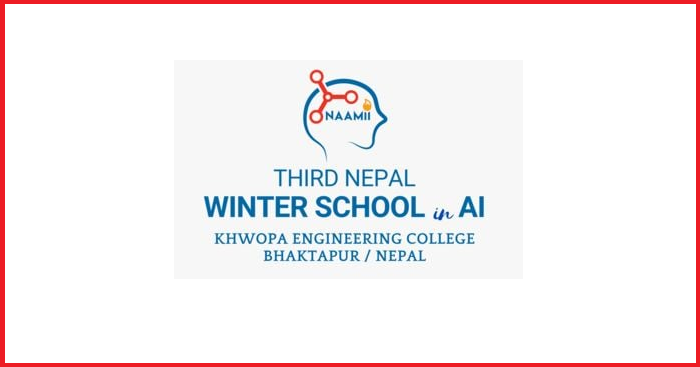 An 11-day international workshop on scientific research is being conducted (from 20-30 December 2021) in Bhaktapur. The third Nepal Winter Workshop is being conducted at Khwap Engineering College, Liwali, Bhaktapur. The school is being run under the management of Khwap Engineering College and Nepal Applied Mathematics and Informatics Institute for Research (Naamii).
120 trainees from home and abroad are participating in the workshop. They range from minimum pass to PhD. They are being trained by 30 scientists from different countries of the world. The training is being conducted for 11 days every day from morning to evening.
Shreyasa Poudel, an engineer of the renowned organization, informed that the organization has been running such a school once a year. According to him, this is the third school of the third year. E. Poudel informed that various scientists from all over the world have provided information to the participants about scientific research in this school. He said that such schools are being run to help individuals and organizations engaged in scientific research.
Rabindra Fonju, Er. Vice-Principal of Khwap Engineering College, informed that the program is organized to promote scientific research in developed countries as well as developing countries.
Named Artificial Intelligence, the workshop will feature research papers on new research. Organizer Dandapani Poudel, a researcher at Naamii Institute, said that discussions will be held on the proper use of artificial intelligence in the workshop.