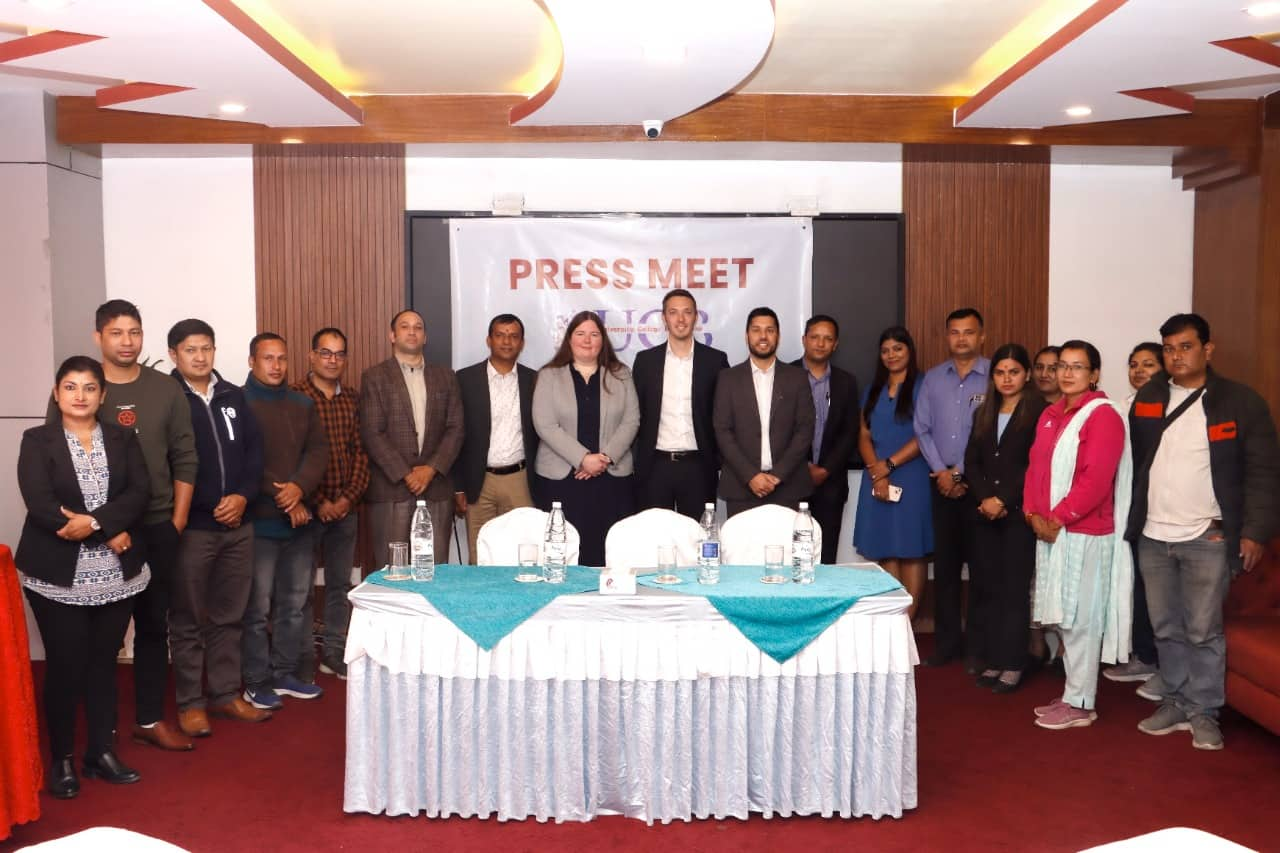 University College Birmingham (UCB) held a press meeting on October 18, 2022 in Kathmandu aiming to promote and provide opportunities for Nepali students who are willing to pursue their higher education in the United Kingdom.
UCB's South Asian Regional Manager Archana Singh facilitate the meeting. Speaking at the meeting, Singh provided insights on UCB and how Nepali students are performing at the UCB currently. She also mentioned future academic plans for international and Nepali students.
Speaking at the event, UCB Pro-Vice-Chancellor Alice Wilby provided information about UCB and its undergraduate and postgraduate degree courses. She said that there are many opportunities for foreign students and that the curriculums offered by UCB are international level and contemporary.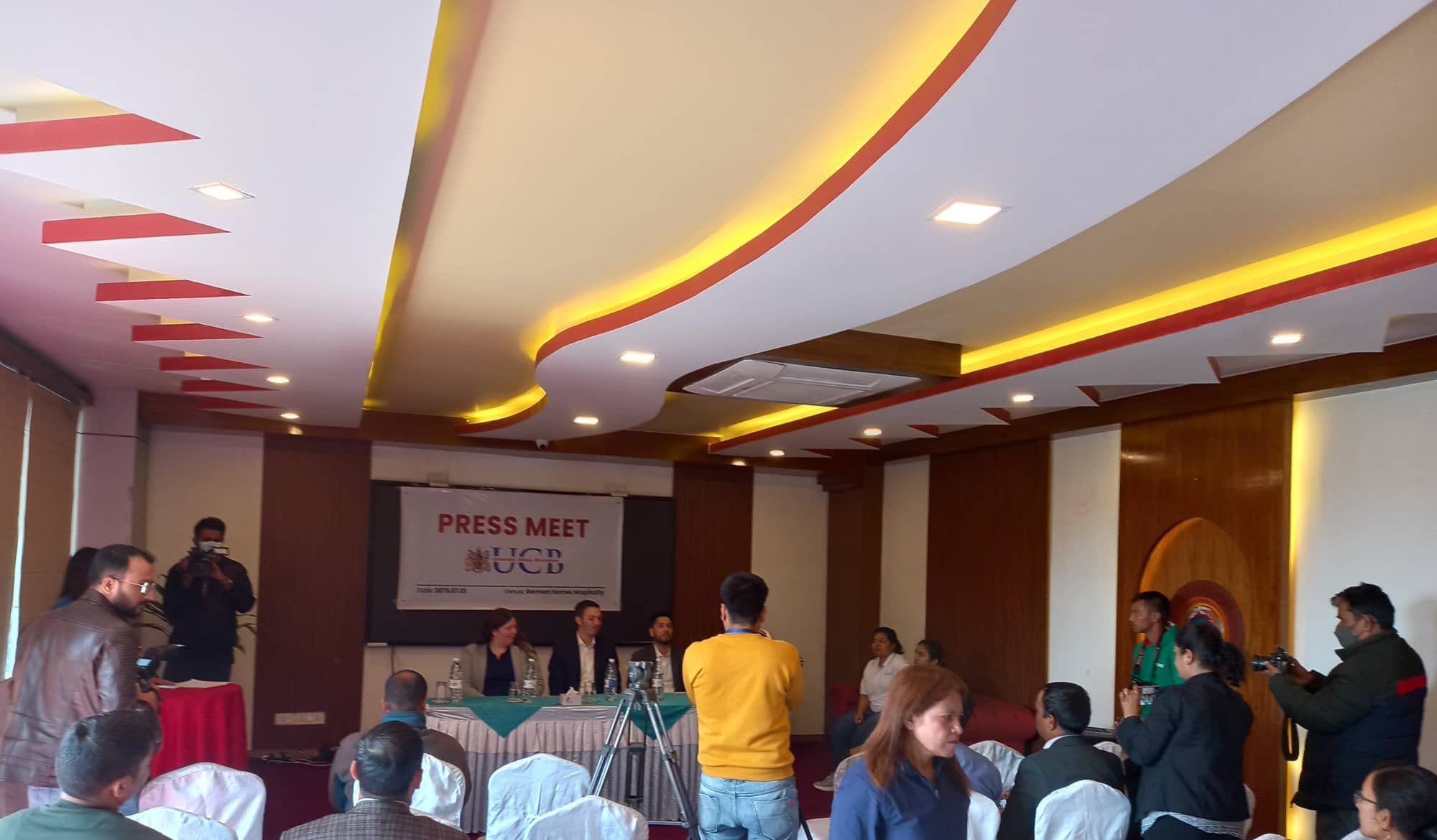 Likewise, UCB's Director of International Recruitment and Partnerships, Chris Shape highlighted the current strategy of UCB for international students who are looking to pursue their higher education in the UK. He also informed that UCB has been helping international students to make their stay comfortable during their stay in the UK. He also briefly informed during the meeting about the scholarship opportunity provided to potential international students based on merit basis.
Bharat A. Sakhuja, Associate Director of International Recruitment and Partnerships, said that the UCB is working with its partner agents in Nepal to open opportunities for Nepali students to support them in shaping their careers. Likewise, he also said that international students are being provided with optimum support and assistance by the UCB once the students start their journey with the UCB. According to him, orientation classes will be provided to international students which will support them in academic as well as social life during their stay in the UK.
Prior to the press meeting, an education fair was held in the capital's Marriot Hotel on October 17, 2022. Over 300 students visited the fair and gained on the various courses provided by the UCB. During the fair, a substantial number of students were provided an offer letter on the spot by the UCB.
Located in Birmingham, UK, UCB has been providing international standard education to more than 7,500 students. Providing quality education with a world-class curriculum and facilities, UCB is one of the best educational institutes in the UK. UCB has also become the first choice for international students.