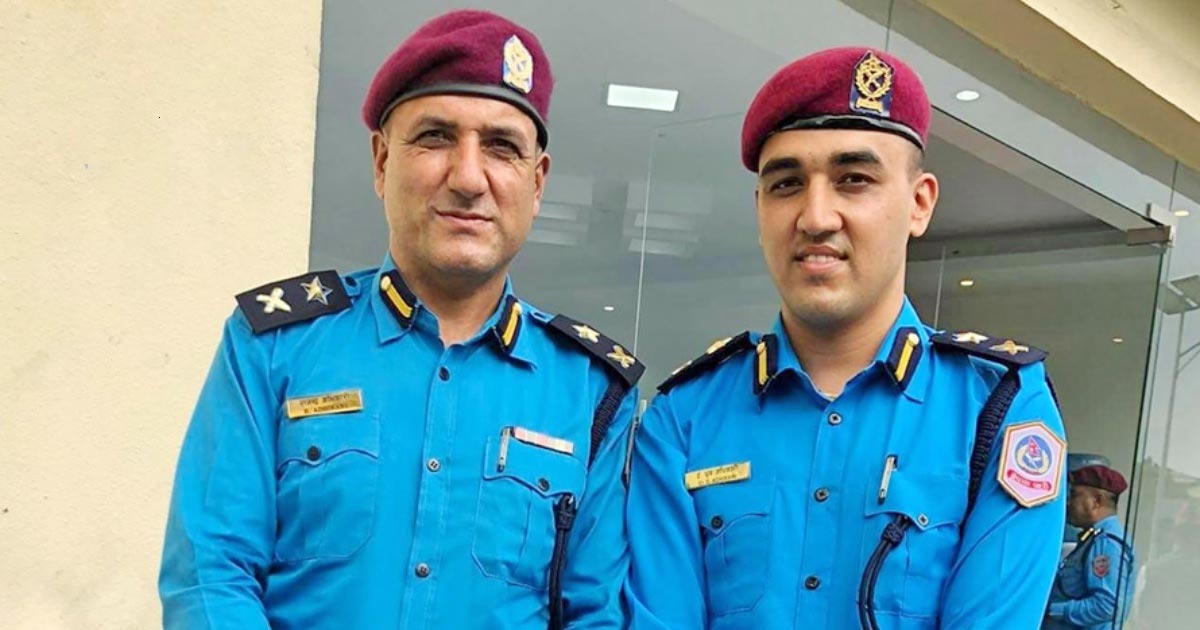 The father and son, who were promoted to Deputy Superintendent of Police (DSP) of Nepal Police, wore the badge on Thursday.
63 people who have been promoted from police inspector to DSP wore the badge on Thursday. Two of them are Rajendra Adhikari and his son Dhruv Adhikari. Rajendra has been promoted to DSP from Janapad and his son from Technical.
In a program organized on Wednesday, Inspector General of Police Dhiraj Pratap Singh put a badge on the DSP who was promoted along with them.
Rajendra joined Nepal Police as Police Assistant Inspector (ASI) in 2051, while Dhruv joined as Engineer Inspector in 2075.
Dhruv's father Rajan was promoted to SI in 2057 and Inspector in 2067. Although son Dhruv joined the police after 24 years from his father, Dhruv was promoted to DSP along with his father as there was a vacancy in the technical department.
In the ceremony, Inspector General of Police (IGP) Singh instructed the promoted police officers to do excellent work in specific categories according to their respective qualifications. IGP directed to work in a disciplined and dignified manner with professional integrity for the growth of the organization while focusing on the main objective of the organization.
Nepal Police