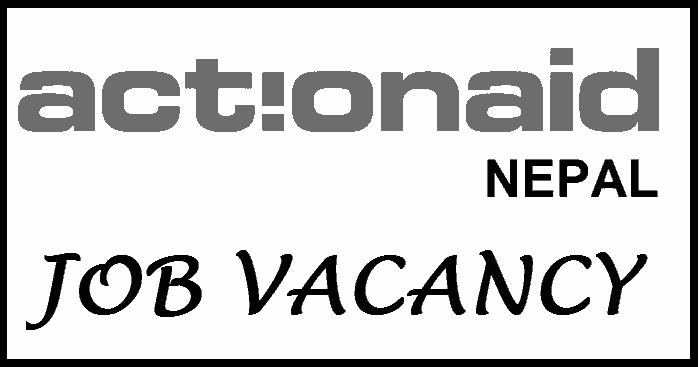 VACANCY ANNOUNCEMENT
ActionAid is a global justice federation working in over 45 countries to achieve social justice, gender equality and poverty eradication. ActionAid International Nepal (AAIN) is a member of the federation, working for human rights, antipoverty and gender equality.
AAIN is seeking competent, committed, and result-oriented candidates for the position of Human Resources, Organisational Development & Safeguarding Manager (HROD&S).
HROD&S Manager ensures the development, update, and implementation of human resources and safeguarding policies, procedures, and systems for MIN which are aligned to the AAIN Country Strategic Plan; and ensures adherence to HR good practices of MI Global HROD Framework and Standards and compliance with all local labor laws and other statutory requirements in Nepal.
Interested candidates are requested to get the detailed Job Description with person specifications and Application Form from our website at https://nepal.actionaid.org/jobs
The application deadline is on 16th June 2023.
AAIN is on equal-opportunity employer. All applicants will be considered for employment without attention to their ethnicity, religion, sex, sexual orientation, gender identity, HIV status, and disability Status. Women and people from ethnic minorities are strongly encouraged to apply.
ANN promotes its principles, strategies, policies, and procedures on Feminist Leadership, and safeguarding (including Child Safeguarding and Protection from Sexual, Exploitation and Abuse (PSEA)) and Safety & Security, and all applicants must adhere to AAIN key policies and procedures.
Job Vacancy
INGO Jobs