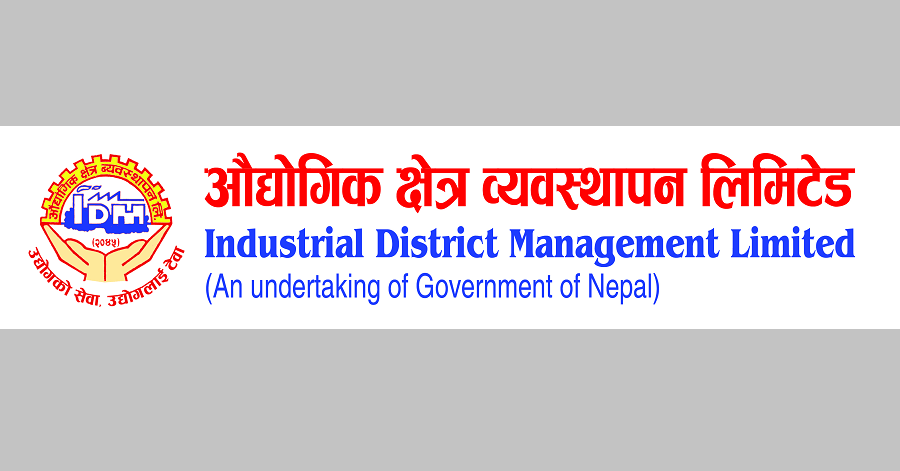 Audhogik Kshetra Byabasthapan Limited Vacancy for Engineering and Technical Positions: Industrial Area Management Limited (Audhogik Kshetra Byabasthapan), Balaju, Kathmandu has been invited to fill up the following vacancies in the approved posts, Level 2 Staff/Group/Sub-Committee through open competition from Nepali citizens who have attained the prescribed qualifications as per the consent received from the Public Service Commission and the decision of the Vacancy Committee.
In order to participate in the open and inclusive competitive examination, or within 30 (thirty) days from the date of publication of the notice, the application fee must be deposited and submitted. The application form can be downloaded from the website of this limited company www.idm.org.np.
If there is any problem regarding the application form, you can contact the administration branch.
Candidates who have not submitted the application within the specified period or who have not filled the application form properly will not be able to participate in the examination through this notification.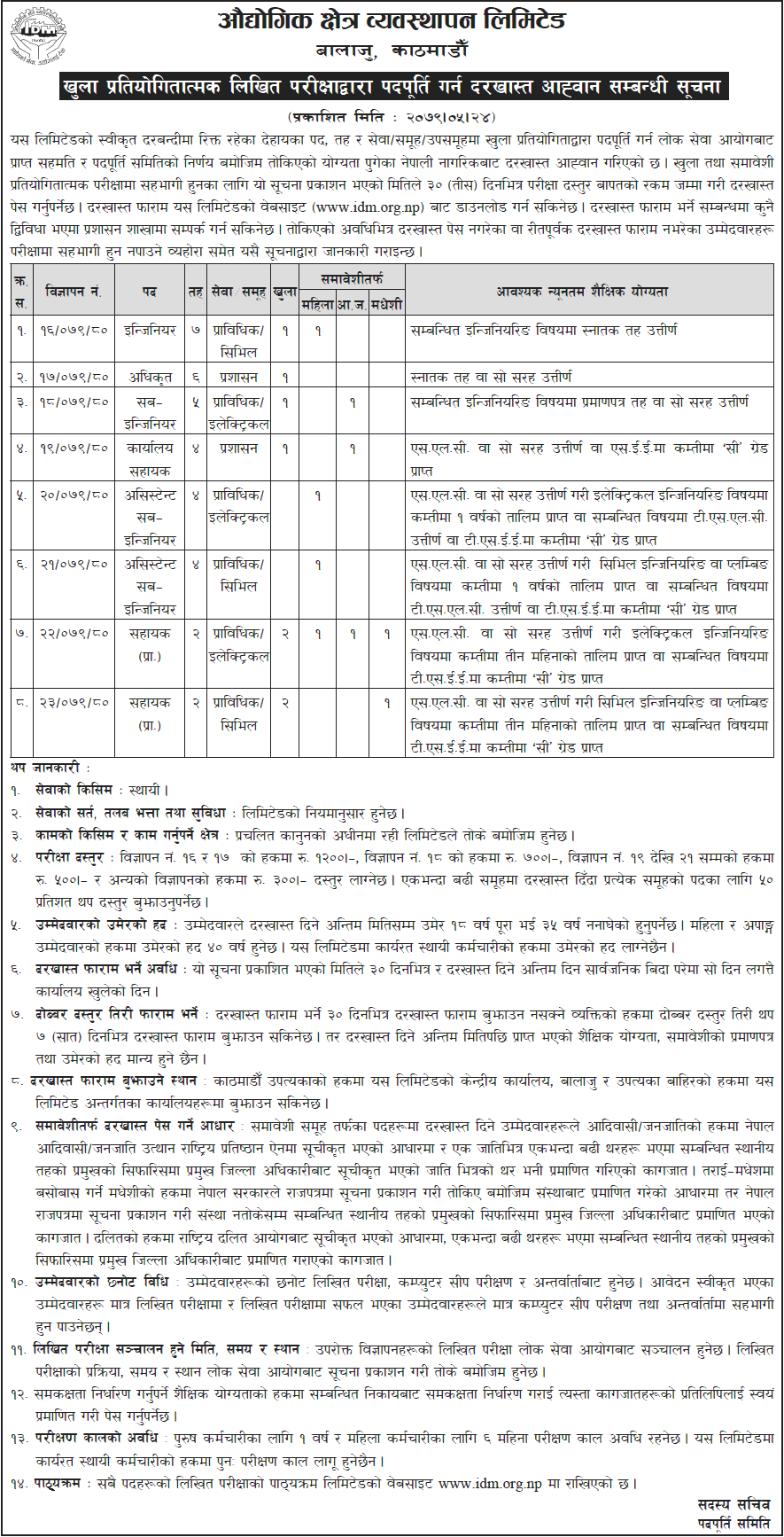 Technical Jobs
Job Vacancy
Engineering Job
Government Job