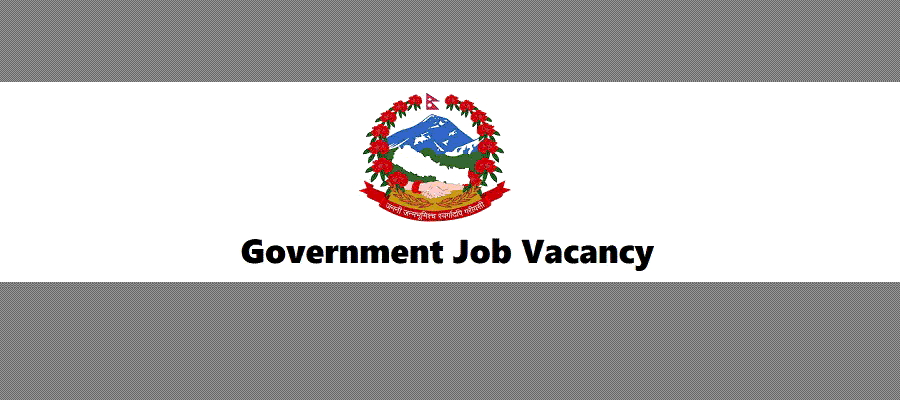 Baglung Municipality Vacancy Notice regarding staff requirement for the position of Computer Operator, Assistant Computer Operator, Guard, Sanitation Work in the service contract.
Baglung Municipality City Executive Office, Baglung As per the details for the positions to be taken under the service contract; Eligible Nepalese citizens are invited to submit their application for the formalities to the administration branch of this office within 7 days from the date of publication of this notice along with their personal details, certificates of Nepalese citizenship, certificates of educational qualifications and certificates of experience.
For more information:
a) Last date for submission of application: within office hours till 29-04-2079
b) Fee facility: The service contract of the municipality will be according to the agreement.
c) Details of work conditions: According to the contract.
d) Selection Method: It will be according to the "Contractual Manpower Management Procedure 2078" published by Baglung Municipality.
E) Age: Must be 18 years old and not exceeding 45 years.
et Form: It has to be submitted in the format prescribed by Baglad Municipality.
For detailed information contact no: 065520231
Date of first publication: 2079-4-23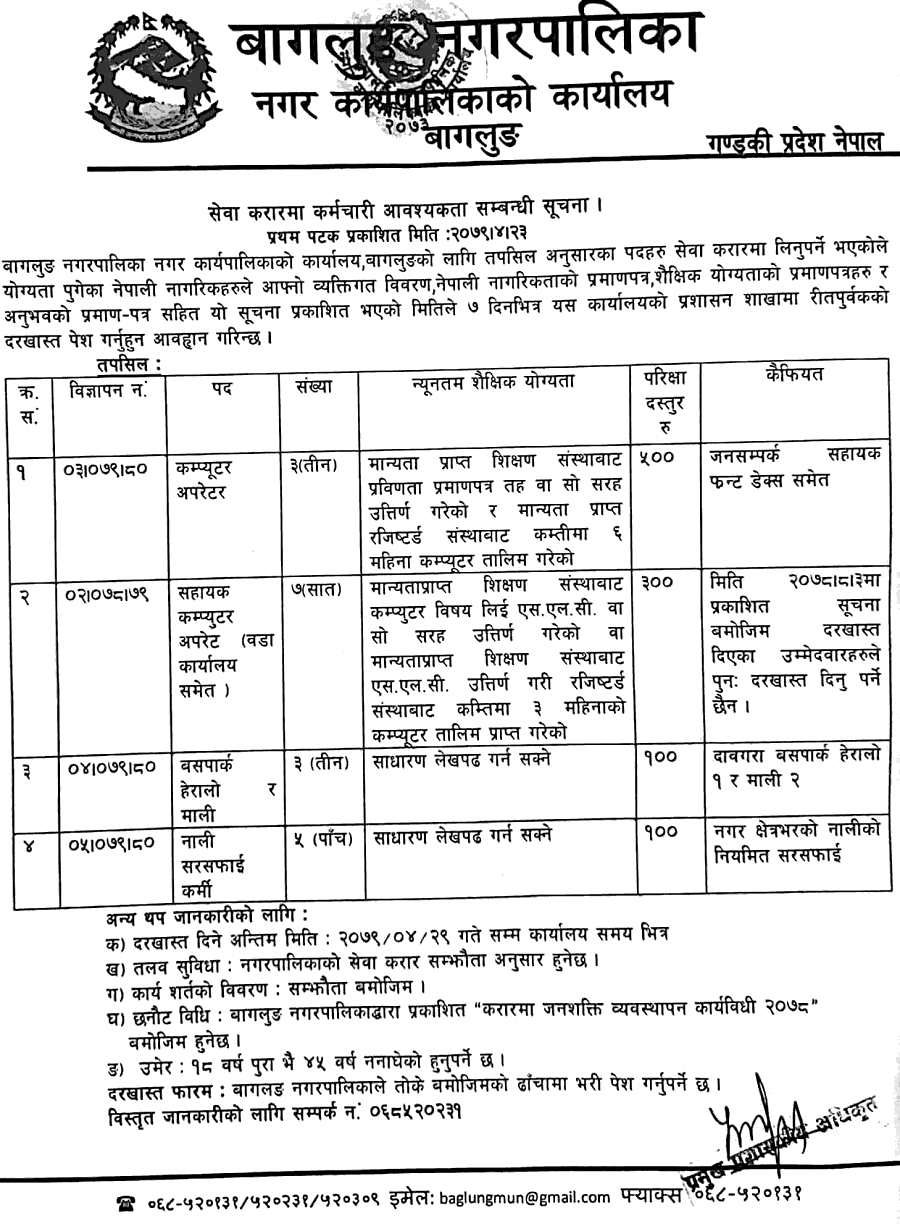 Baglung
Gandaki Pradesh
Job Vacancy