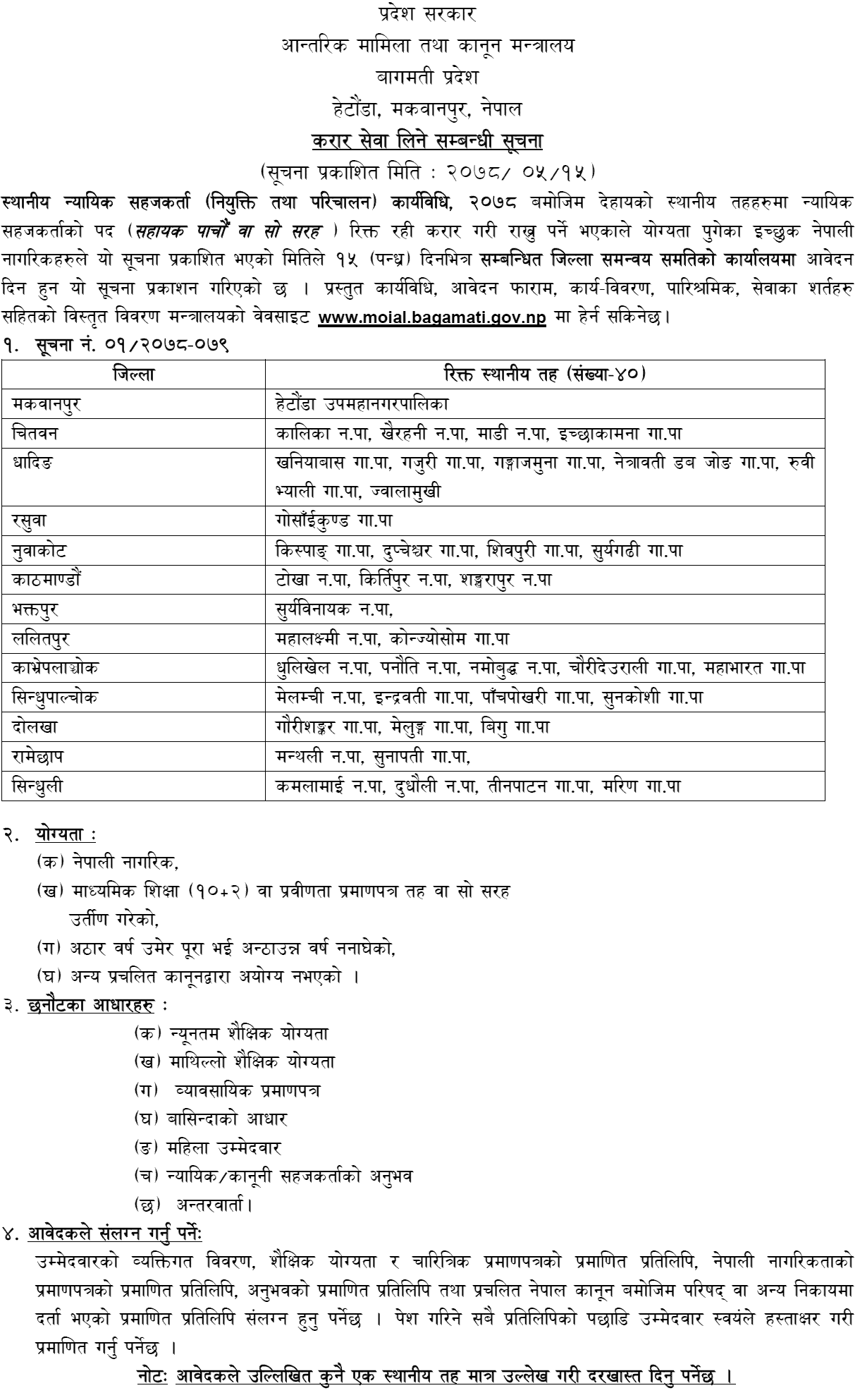 Province Government, Ministry of Internal Affairs and Law (MOIAL), Bagmati Pradesh, Hetauda, ​​Makwanpur, Nepal announce job vacancy for the position of Local Judicial Facilitator (Sthaniya Nyayik Sahajkarta) on contract services.
As per the Local Judicial Facilitator (Appointment and Operation) Procedure, 2075 BS, the post of Judicial Facilitator has to be kept vacant in 40 local levels of 13 districts within Bagmati Pradesh. This information has been published for the interested Nepali citizens who have reached the qualification to apply to the office of the concerned District Coordinating Committee within 15 (fifteen) days from the date of publication of this information.
Details of the advertisement including the application form can be seen on the website of the Ministry at www.moial.bagamati.gov.np.
Position: Local Judicial Facilitator (Sthaniya Nyayik Sahajkarta)
Required No .: 40
Advertisement No .: 01 / 2078-079
Contact Details:
Ministry of Internal Affairs and Law
Hetauda, Makwanpur, Bagmati Pradesh, Nepal
Fax No .: 057-527515
Email: [email protected]
Telephones: 057-527512 and 057-527513
Toll-Free No: 16605752512
Website: www.moial.bagamati.gov.np
Information Published Date: 2078-5-15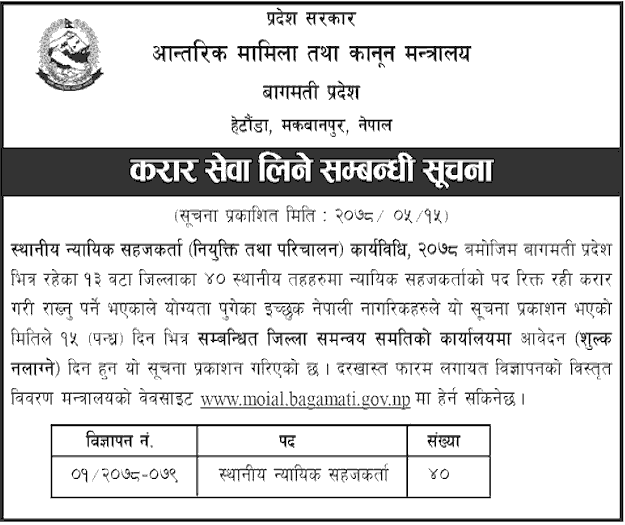 Jobs for Freshers
Bagmati Pradesh
Job Vacancy
Government Job