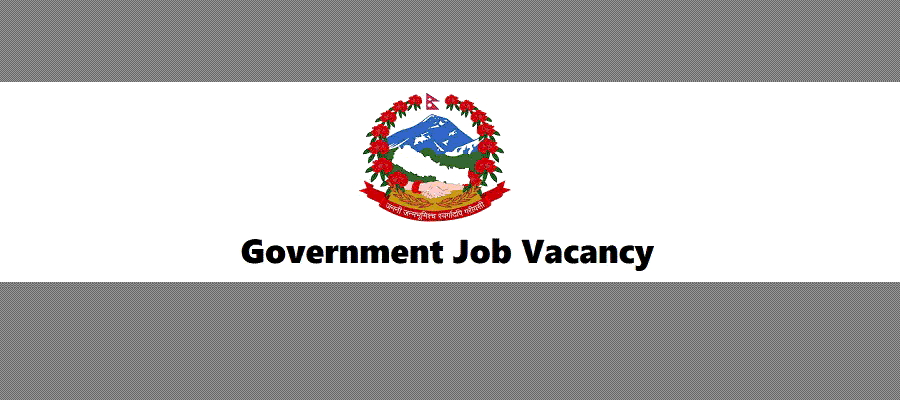 Since the technical staff with the following numbers and qualifications are to be hired on contract in the approved temporary posts of the Bagmati Province Government, Ministry of Youth and Sports, Hetaunda, Nepal for Fiscal 2079/80; This notification has been published for all concerned to submit an application along with receipt of revenue payment within 15 (fifteen days) from the date of publication of this notification. The application form can be downloaded by visiting the website of the office www.moyas.bagamati.gov.np.
Position: Engineer
Service/Group: Civil
Level/Grade: Authorized 7th or equivalent
Number of Required Posts: 1 (One)
The place to work: As prescribed by the Ministry
Minimum Educational Qualification: Bachelor in Civil Engineering from an educational institution recognized by the Government of Nepal or equivalent and registered with the Engineering Council.
Age limit: 18 years and not exceeding 35 years and not exceeding 40 years in the case of women and disabled persons by the last date of application.
Documents to be attached with the application: Candidate's personal details, a certified copy of educational qualifications, a certified copy of Nepali citizenship certificate, a certified copy of work experience, and a certified copy of the registration with the Engineering Council according to prevailing law. Copies of all documents to be submitted must be self-attested by the candidate.
Basis of Selection: Educational Qualification, Locality, Experience, and Interview.
Application fee: Rs. 1,500 (one thousand five hundred) that amount to revenue account no. 100020010000, Revenue Title No. 14229, Ministry of Youth and Sports Office Code No. 3430032013 should be registered.
Place of application submission: Ministry of Youth and Sports, Bagmati Province, Hetaunda.
Last date for submission of application: Within 15 days from the date of publication of this notification.
Salary: According to prevailing law.
(Notice published date: 2079-04-20)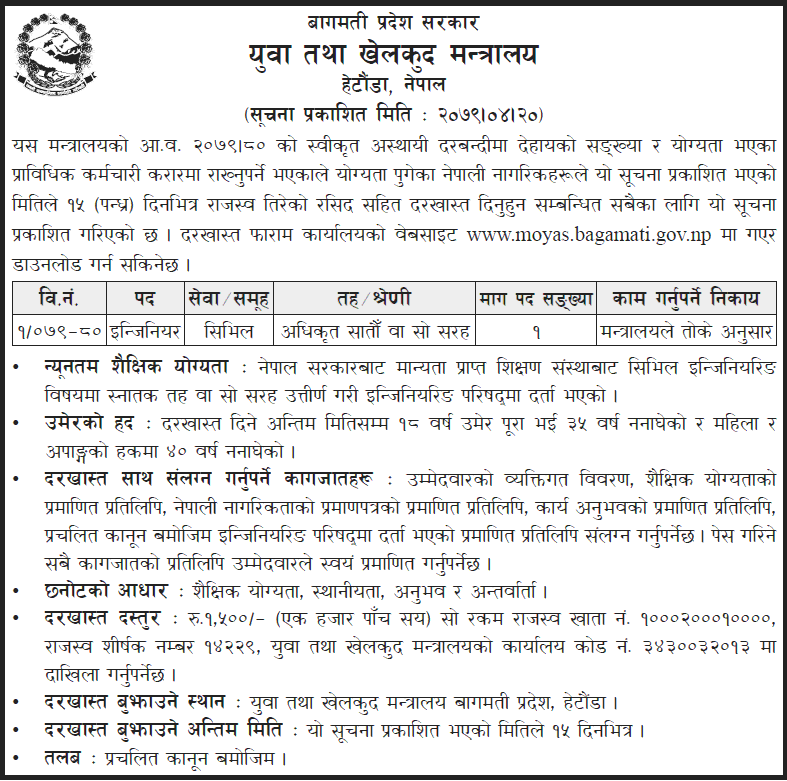 Bagmati Pradesh
Job Vacancy
Engineering Job