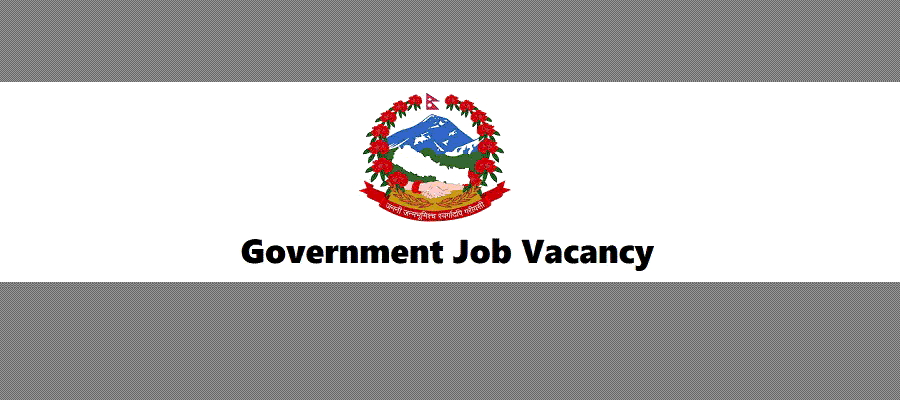 Belauri Municipality, Office of the municipal executive, Belauri, Kanchanpur, Sudurpashchim Pradesh announces a vacancy for the position of Agriculture Graduate and Veterinarian on contract service.
According to the decision of Belauri Municipality dated 28-5-2079, the number and qualifications of the following employees are to be kept on contract in the posts of the register; This notification has been published for all the concerned Nepali citizens who have reached the eligibility to submit the application along with the receipt of payment of the specified fee within 15 days from the date of publication of this notification. Details including form, application form, job description, remuneration, and service conditions will be available from the official website www.belaurimun.gov.np.
Age: Must have completed 21 years and not exceeding 35 years.
Last date for submitting the form: within 15 (fifteen) days from the date of publication of the notice (if the last day is a public holiday, the next day the office is open).
Examination fee: Rs. 1000 (one thousand only).
Type of Exam: Written and Interview.
Exam and Interview Date: To be published later.
Service facility: As stipulated in the Agricultural Graduate Technical Operation Procedure, 2079 at the local level
Working Period: Up to 2080 end of Ashad.
Documents to be submitted along with the form:
a) Attested copy of Nepali citizenship certificate
b) Attested copy of the certificate of minimum educational qualification
c) Attested copy of character certificate
d) Attested copy of training certificate
e) Complete receipt of examination fee submission
f) Attested copy of Examination Registration Certificate (in case of Veterinarian).
Place of submission of application: Office of Belauri Municipal Corporation, Belauri, Kanchanpur.
Minimum Professional Qualification:
Agriculture Graduate: Graduate in Agriculture from a recognized university or educational institution
Veterinarian: Graduate (BVSc & AH / BVSc) in Veterinary Science from a recognized University or Educational Institution; Registered Veterinarian from Nepal Veterinary Council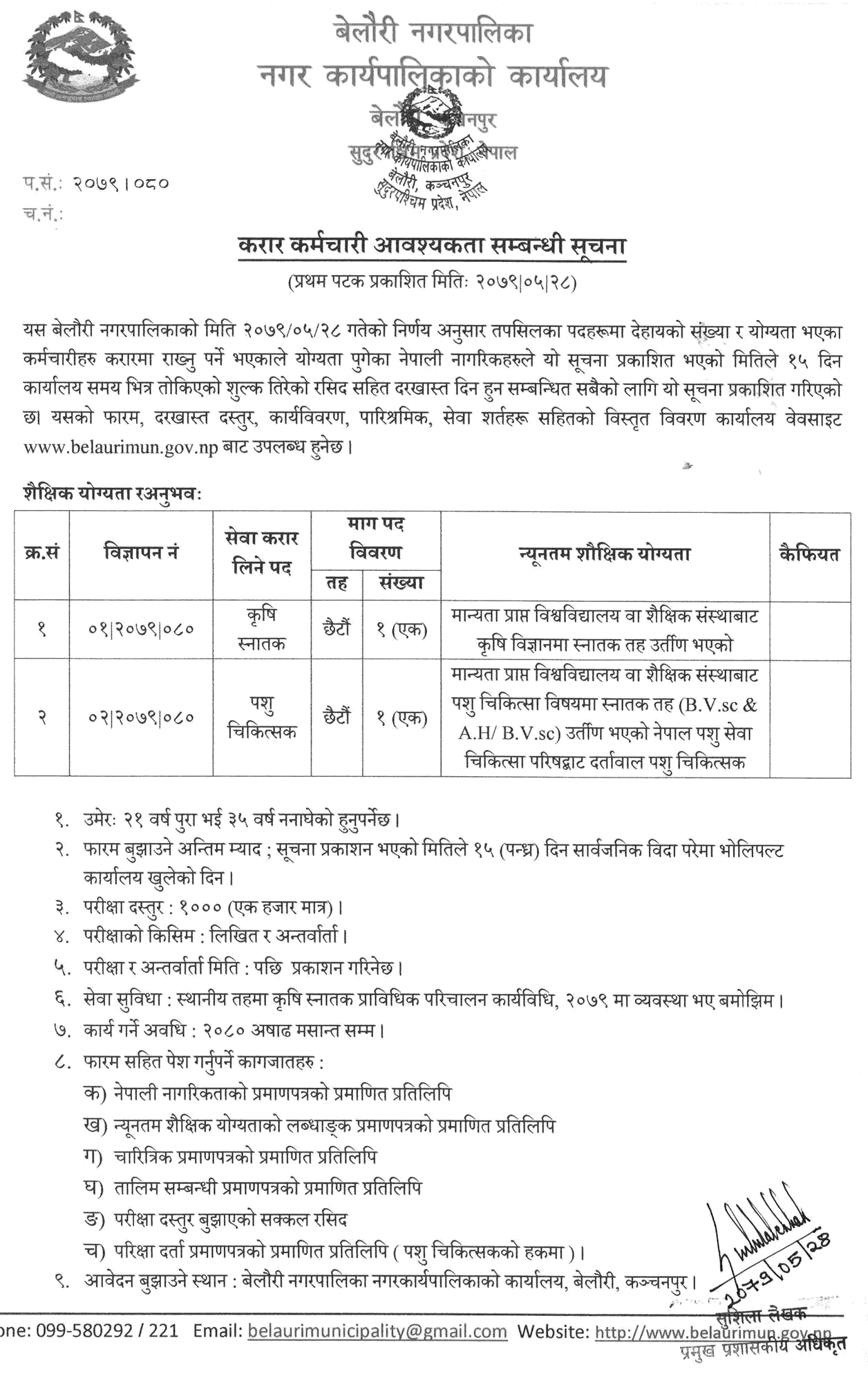 Kanchanpur
Veterinary Job
Sudurpashchim Pradesh
Agriculture Job
Job Vacancy