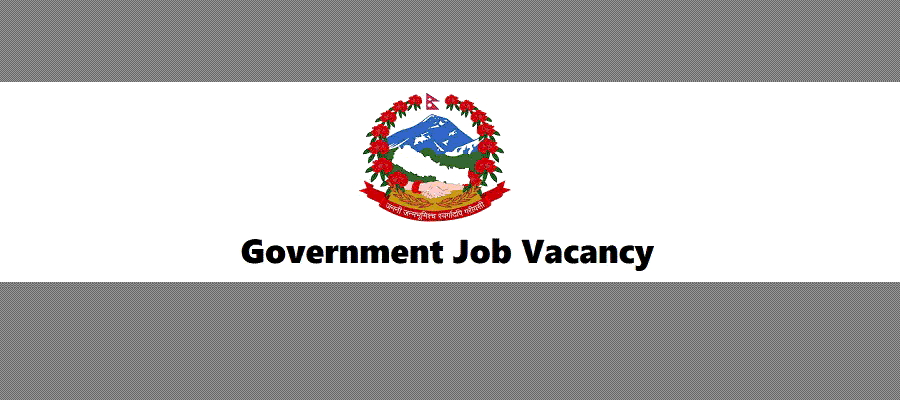 Bhotekoshi Rural Municipality (Gaupalika), Rural Municipal Executive Office, Fulpingkatti, Sindhupalchok, Bagmati Pradesh, Nepal: Vacancies in Bhotekoshi Rural Municipality have to be filled through open competition in contract service; This public notice has been published to all the stakeholders for the interested candidates who have reached the specified qualification to submit their application within 15 (fifteen) days from the date of publication of this notice on 2079-03-16 office hours. It is also informed through this notice that no action will be taken on the applications which have been submitted after the deadline.
Details
1. Engineer 7th Level - 1 (One)
2. Legal Adviser - 1 (One)
Minimum educational qualification required:
Engineer: Passed BE or equivalent in Civil Engineering from a recognized educational institution.
Legal Advisor: Graduated in law from a recognized educational institution
Types of Exams: Written and Interview
Age: Completed 18 years and not exceeding 35 years, in case of female candidate not exceeding 40 years,
Application Fee: Rs.1000 / - (One Thousand Only)
Place of application: Bhotekoshi Rural Municipality, Rural Municipal Executive Office, Sindhupalchok
Terms of service and salary facility:
Engineer: According to the prevailing scale of the Government of Nepal.
Legal Adviser: As directed by the Village Executive Office.
Place of work: Bhotekoshi Rural Municipality, Rural Municipal Executive Office.
Documents to be submitted along with the application: Copy of Educational Qualification Certificate, Copy of Nepali Citizen, Copy of Certificate of Work Experience as well as Certified Copy of other required documents.
After being selected for the interview from the result of the written test, you have to come with the original of such documents when you come to give the interview. If the original certificate is not submitted in the interview of the mentioned documents, the application can be rejected at any time.
Note: The application form can be obtained from Rural Municipality's website www.bhotekoshimun.gov.np.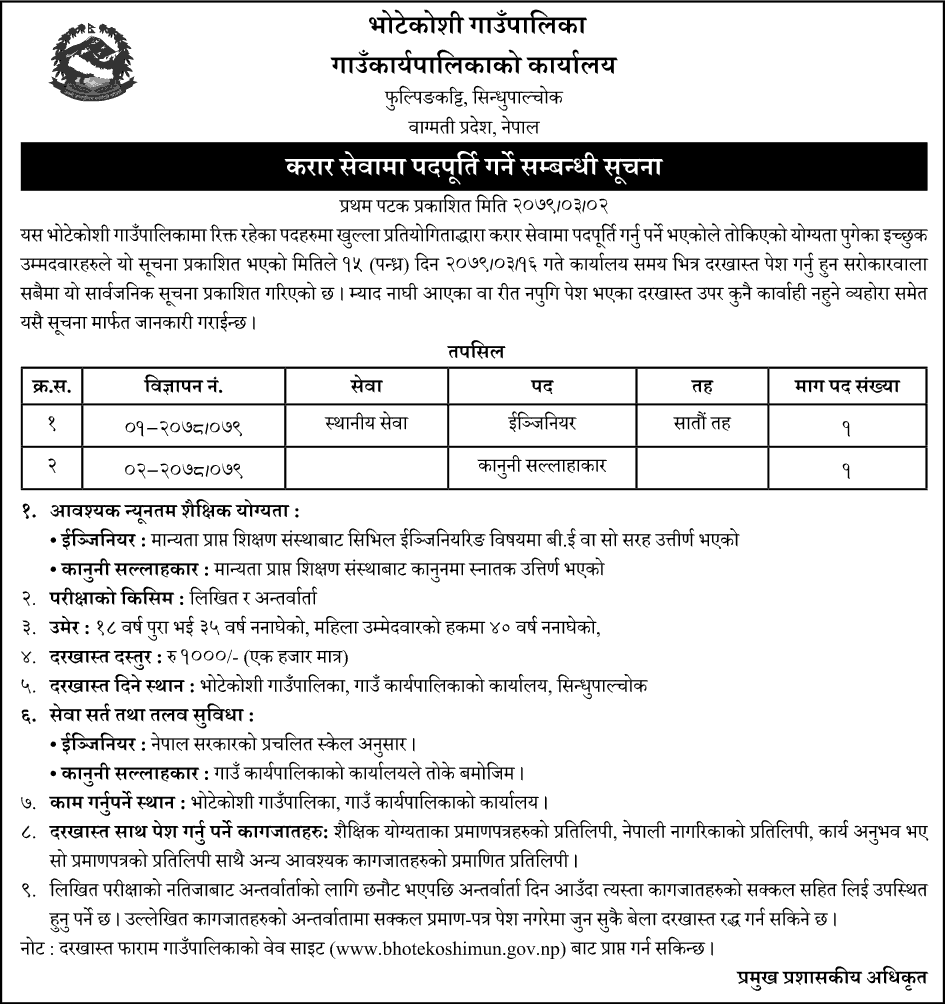 Sindhupalchok
Bagmati Pradesh
Job Vacancy
Engineering Job
Government Job