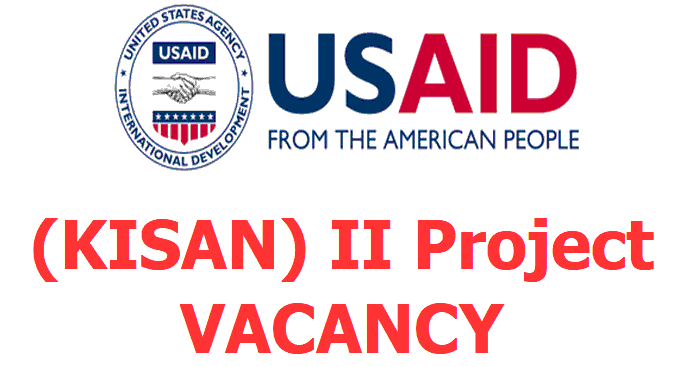 USAID's Feed the Future Nepal Knowledge-based Integrated Sustainable Agriculture in Nepal (KISAN) II Project is a seven-year project that contributes to the Government of Nepal (GON)'s Agricultural Development Strategy (ADS). KISAN II invites applications from eligible and interested Nepali citizens for the following four positions:
1. Agriculture Program Officer - Horticulture and Alternate Fertilizer (3 positions)
2. Accountant for Irrigation and Alternative Fertilizer Activities (3 positions)
3. Irrigation Technician (Overseer) (29 positions)
4. Agriculture Marketing Technician (24 positions)
The eligible & interested candidates are requested to submit their application 'Online' on CEAPRED's website www.ceapred.org.np (career page).
Only such applications submitted online will be considered for further processes. Please refer to the website for detailed JD/TOR. The last date to apply for the position is Friday, 9th September 2022.
The organization reserves the right to reject any/all applications without assigning any reason whatsoever.
Women and candidates from marginalized and disadvantaged communities are highly encouraged to apply.
Application Link: https://www.ceapred.org.np/career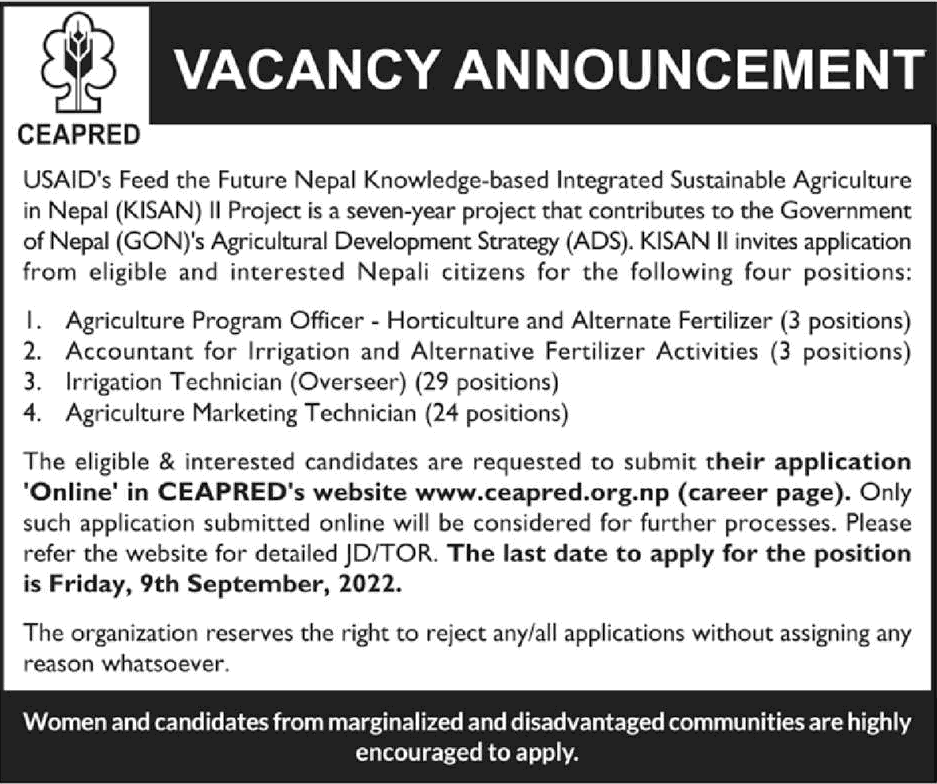 Job Vacancy
NGO Job