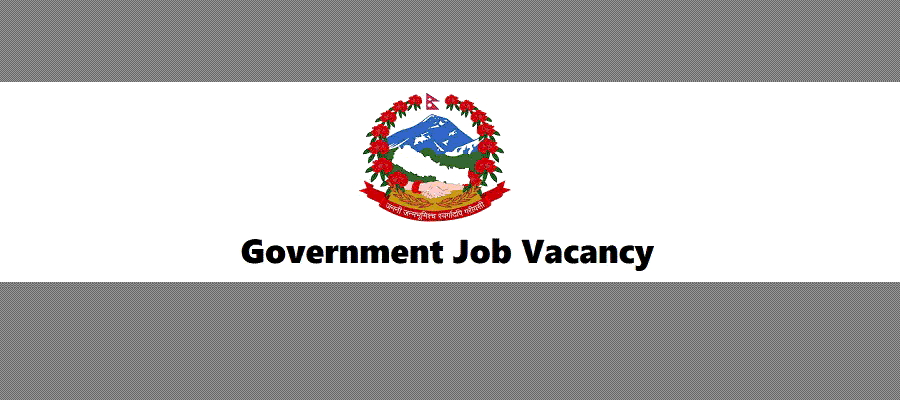 Chautara Sangachowkgadhi Municipality, City Executive Office, Chautara, Sindhupalchok, Bagmati Province, Nepal Notice regarding the appointment of Agricultural Officer and Veterinary Officer on contract
Since the post of Agricultural Officer (Sixth) No. 1 for Chautara Sangachokgadi Municipality Agricultural Development Branch and Veterinary Doctor (Sixth) No. 1 for Animal Services Branch has to be filled in a contract; In the case of Agricultural Officer, various advertisements published by the Public Service Commission in the financial year 078/79 no. 17304/077-78, 17305/077-78, 17306/077-78, 17307/077-78, 17308/077-78 and 17309/077-78 in the case of Agricultural Officers and Veterinarians who are in alternate / temporary qualification order financial year 079/80 Public Service Commission published advertisement no. 17307/078-79, 17308/078-79, 17309/078-79, 17310/078-79, and 17311/078-79 alternate/temporary qualified candidates for veterinary medicine should submit an application with the following documents within 15 days from the date of publication of this notification. From the 16th day onwards, the candidates who applied within the specified date will be informed about the procedure for appointing them to the contract in order of merit.
details
1) Petition
2) Copy of the Nepali Citizenship Certificate
3) Copy of admit card
4) Graduation pass certificate
Note: If the applications of both the alternate and provisional qualification candidates are submitted, first priority will be given to the alternate candidates.
Date of publication of notice for the first time: 2079/08/28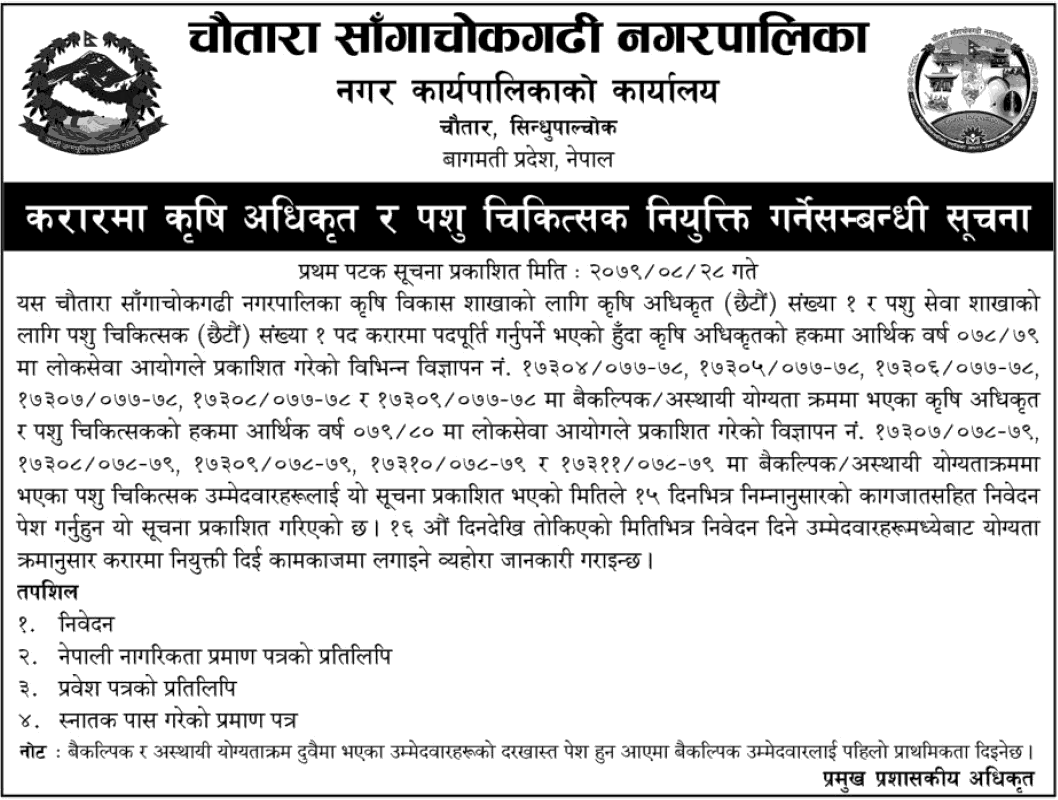 Sindhupalchok
Veterinary Job
Agriculture Job
Bagmati Pradesh
Job Vacancy
Government Job