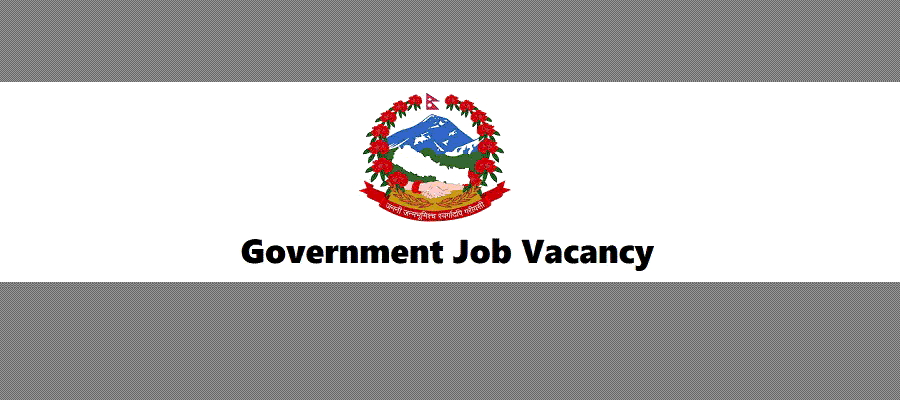 Chhathar Rural Municipality, Rural Municipal Executive Office, Sukrabare, Tehrathum, Province No. 1, Nepal: As civil engineer posts vacant in Chhathar Rural Municipality, officer level 6th level, contract employees must be appointed through open competition. Interested Nepali citizens who meet the following qualifications are notified to submit their application along with necessary documents within 15 (fifteen) days from the date of publication of the notice for the first time.
Position: Civil Engineer - 1 (One)
Level: Similar as 6th level of local service
Selection Process: Written and Interview
Application Fees: Rs. 1000
Service conditions and salary:- According to prevailing rules.
Application deadline:- 2079-06-20 or if the day is a public holiday, till the day the office opens.
Mode of application: The application form should be downloaded from the website of this office www.chhatharmun.gov.np and submitted to this office. Application forms can also be obtained from this office.
Age limit of the candidate:- 21 years of age and not exceeding 35 years till 2079-06-20.
Exam date and exam center:- Notification will be published on 24.06.2079.
Documents to be submitted:-
Certified copy of Nepali Citizenship Certificate - 1 copy
Passport size photograph – 2 copies
Copy of Certificate of Educational Qualification 1/1 copy
Copy of certificate of work experience and training - 1 copy
Contract Period:- Till end of Ashad 2080 BS
Minimum Qualification Required:-
1) Passed at least graduation level or equivalent in civil engineering from an educational institution recognized by the Government of Nepal, no action has been taken to disqualify him for future government service and he has not been found guilty by the court of any criminal charges showing moral turpitude.
2) More eligibility will be given to experienced and local citizens.
First published date: 2078-06-06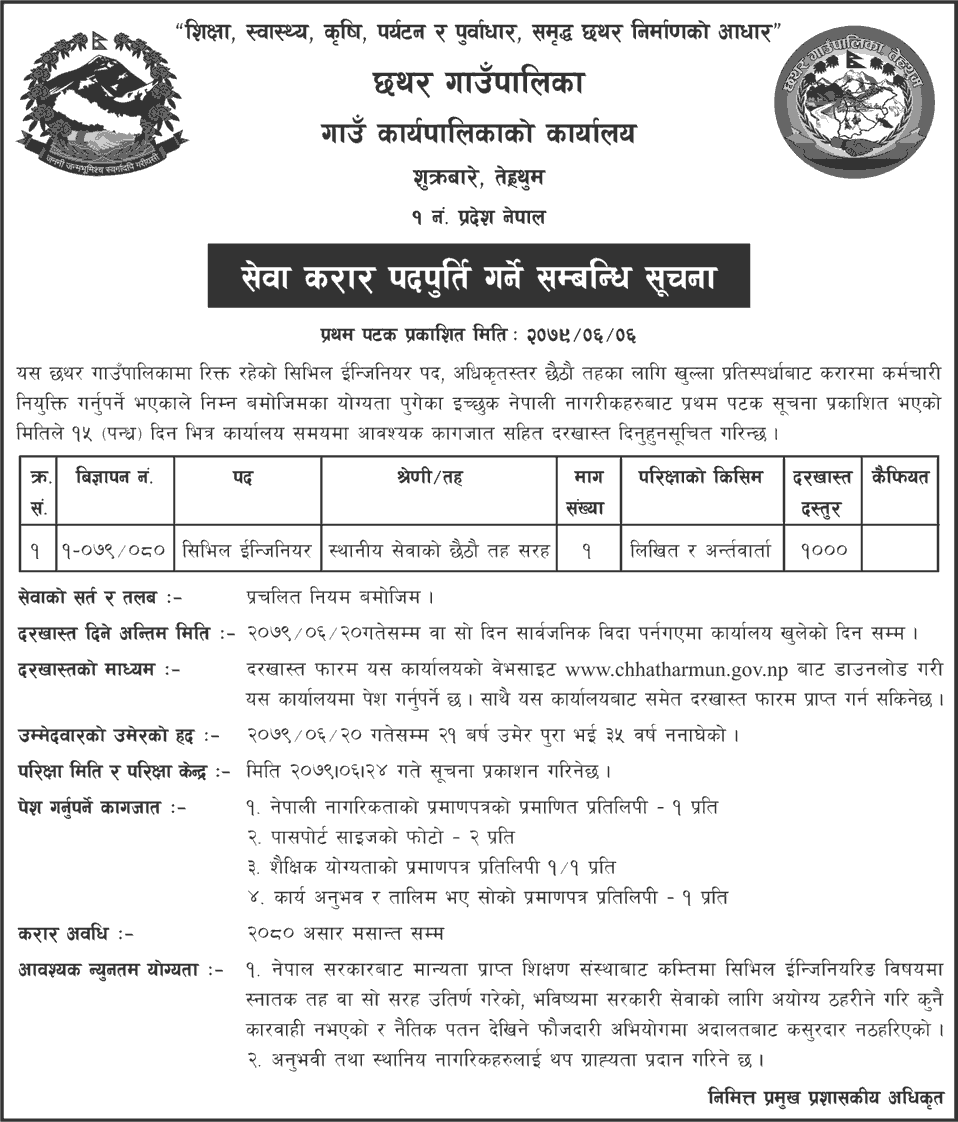 Terhathum
Koshi Pradesh
Job Vacancy
Engineering Job
Government Job