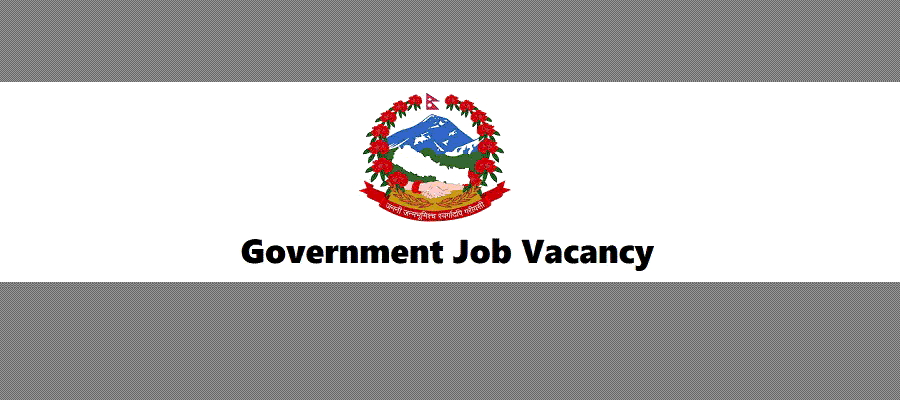 Devadaha Municipality, Municipal Executive office, Kerawani, Rupandehi, Lumbini Pradesh, Nepal Vacancy for Facilitator (Sahajkarta): Information regarding recruitment of facilitator for farmer listing program.
As per the "Farmer Suchikaran Program Implementation Rules-2077" issued by the Ministry of Agriculture and Livestock Development, a number of facilitators are required to collect the details of all the farmers involved in the agricultural profession within the Devdah Municipality through an electronic system. This information has been published for the information of all concerned as per the decision of the vacancy committee on 2078-12-10.
1) Minimum Qualifications Required:
A) Minimum Educational Qualification and Training: Passed Certificate Level or 10 + 2 from a recognized educational institution. (If you have higher-level educational qualifications, you should also submit it.)
B) Age limit of the candidate: - Nepali citizen who has completed 18 years and not exceeding 35 years till the last date of application.
C) Can use the internet.
D) Android / Smart Phone / Tablet / Laptop.
2) Documents to be included with the application:
(A) 1 copy of the Nepali citizenship certificate.
(B) 1/1 copy of Certificate of Educational Qualification (Score, Character, Permanent or Provisional Certificate of each level). .
(C) 3 recent passport-size photographs show both ears.
(D) Current permanent address disclosure document.
(E) Certificate of training or experience.
3) Type of Exam: Short List Publication and Interview.
4) Remuneration and service facilities: As provided by the Farmers Listing Program Implementation Rules, 2077.
5) Examination Fee: Rs. 500
6) Place of application: Devdah Municipality Municipal Executive Office, Kerawani-4 Rupendehi and can also be downloaded from the website of the municipality www.devadahamun.gov.np.
7) Place to submit the application: To submit the application in person at the office of Devdan Municipality Municipal Executive Office
8) Last date to apply: Date 2078-12-25 within office hours.
Note: - For other necessary information, please contact the office of the municipality or 071-577303.
(Date of publication of information for the first time: - 2078/12/11)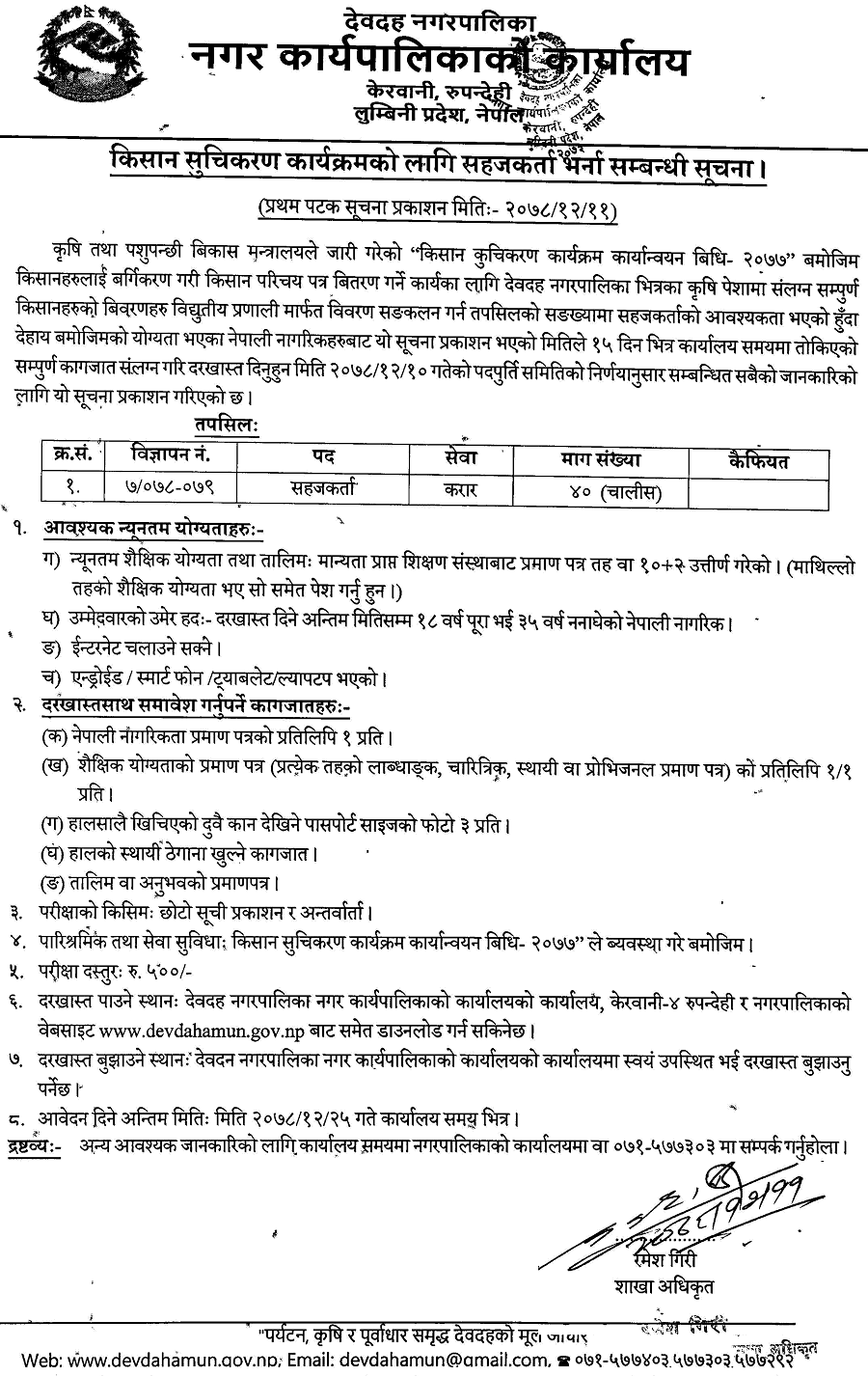 Rupandehi
Lumbini Pradesh
Job Vacancy
Government Job