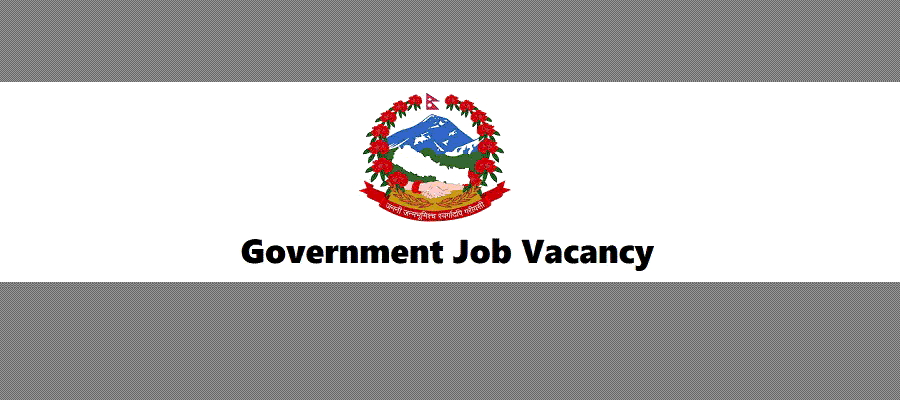 Devchuli Municipality, Municipal Executive Office, Pragatinagar, Nawalparasi (Bardaghat Susta Purba), Gandaki Pradesh, Nepal: For the agricultural development and animal service branch of Devchuli municipality, for the filling of positions through open competition in the necessary positions according to the agricultural procurement technical operational procedure 2079. Interested Nepali citizens who meet the following qualifications are requested to submit an application to this office within 15 days along with the details of payment of demand and receipt of tax payment.
1. Veterinarian - 1 (One)
Passed at least bachelor's level in veterinary medicine from a recognized university or educational institution and registered with the council.
2. Agriculture Graduate - 1 (One)
At least Bachelor's degree in Agriculture from a recognized university or educational institution.
1) Age completed 18 years and not exceeding 35 years on the last date of application, in case of women and disabled and not exceeding 40 years.
2) Application Place: Devchuli Municipality Agriculture Development and Animal Services Branch, Rajhar.
3) Last date of application: 2079-05-20
4) Application fee: 1000 (Rs. one thousand rupees only).
5) Mode of Selection: Publication of preliminary merit list, written and interview test.
6) Documents attached with the application: Copies of the following documents certified by the applicant himself
(a) Certificate of Citizenship
(b) Earnings certificate of minimum qualification
(c) Certificate of Character
(d) Document of experience
(e) and one passport-size photograph
7) Service facilities and others: The local level will be in accordance with Section 8 of the Technical Operational Procedure of Agricultural Consumers 2079.
8) Date of Examination: From among the qualified applicants, they will be called for the written examination based on the order of preliminary merit.
Note: For more information please contact Agriculture Development and Animal Services Branch Rajhar 078-545368
(First published date:- 2079-05-05)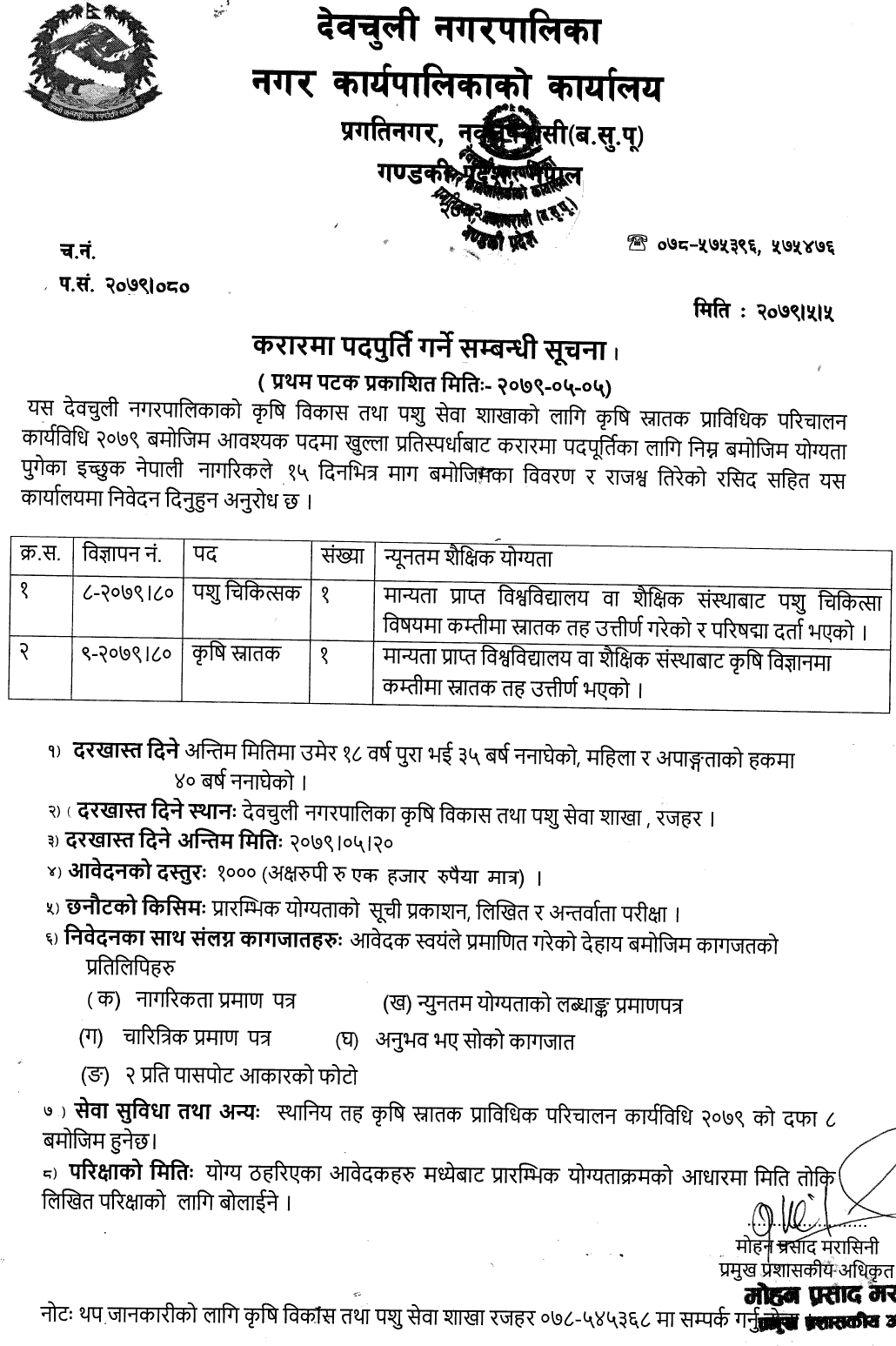 Veterinary Job
Agriculture Job
Job Vacancy