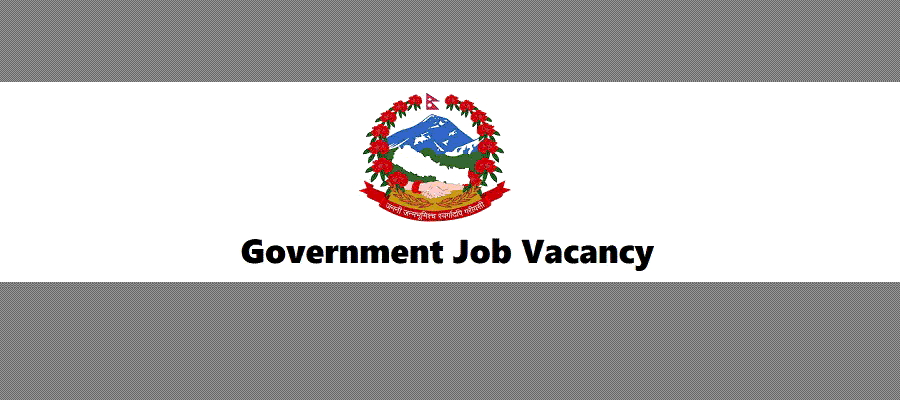 Government of Bagmati Province, Ministry of Health, Directorate of Health, Dhading Hospital, Dhading, Bagmati Province, Nepal Notice regarding the filling up of positions in the staff contract
For Dhading hospital, according to the budget and program received from the provincial government, the manpower according to the contract should be contracted; In the case of assistant level, Nepali citizens who have attained the required qualifications will not be refunded later, Rs. 700, Office Assistant Rs. 800 - A notice has been published for the information of all concerned to submit the application within fifteen days from the date of publication of this notice through the application form prescribed by the Tiri Public Service Commission.
Vacancy Details:
| | | |
| --- | --- | --- |
| Position | Level | Req. No. |
| Staff Nurse | 5th Level | 14 |
| Radiographer | 5th Level | 2 |
| Office Helper (Karyalaya Sahayogi) | | 4 |
Type of Exam: Practical, Computer Skill Test and Interview
Exam Center: Dhading Hospital Dhading.
Last date of application: 2079-05-06
Candidate's Age: Completed 21 years and less than 40 years as of the date of publication of notification.
Application Location: Dhading Hospital Dhading
Type of application: Download the form prescribed by the Public Service Commission from www.psc.gov.np and fill in all the necessary details.
Documents to be submitted: The candidate should attach the certificate of educational qualification, training, experience, certificate of the relevant professional council, and certificate of Nepali citizenship. A copy of personal details (CV) must also be submitted along with the application. The candidate should be fully responsible for the details mentioned in the application.
Special notice to the candidates applying for the above-mentioned post: Candidates applying for the above-mentioned positions must bring the complete documents (citizenship, educational qualification certificates, character certificates, experience details, etc.) of the details disclosed during the application process when coming to the interview. Only candidates who are qualified for the relevant post will be included in the interview after the complete documents are matched with the details disclosed and submitted documents while submitting the application.
Contact Date: 2079-05-07
Job Description: Service Group related
Contact Details:
Dhading Hospital
Phone: 010-520130
Notice Published Date: 2079-4-23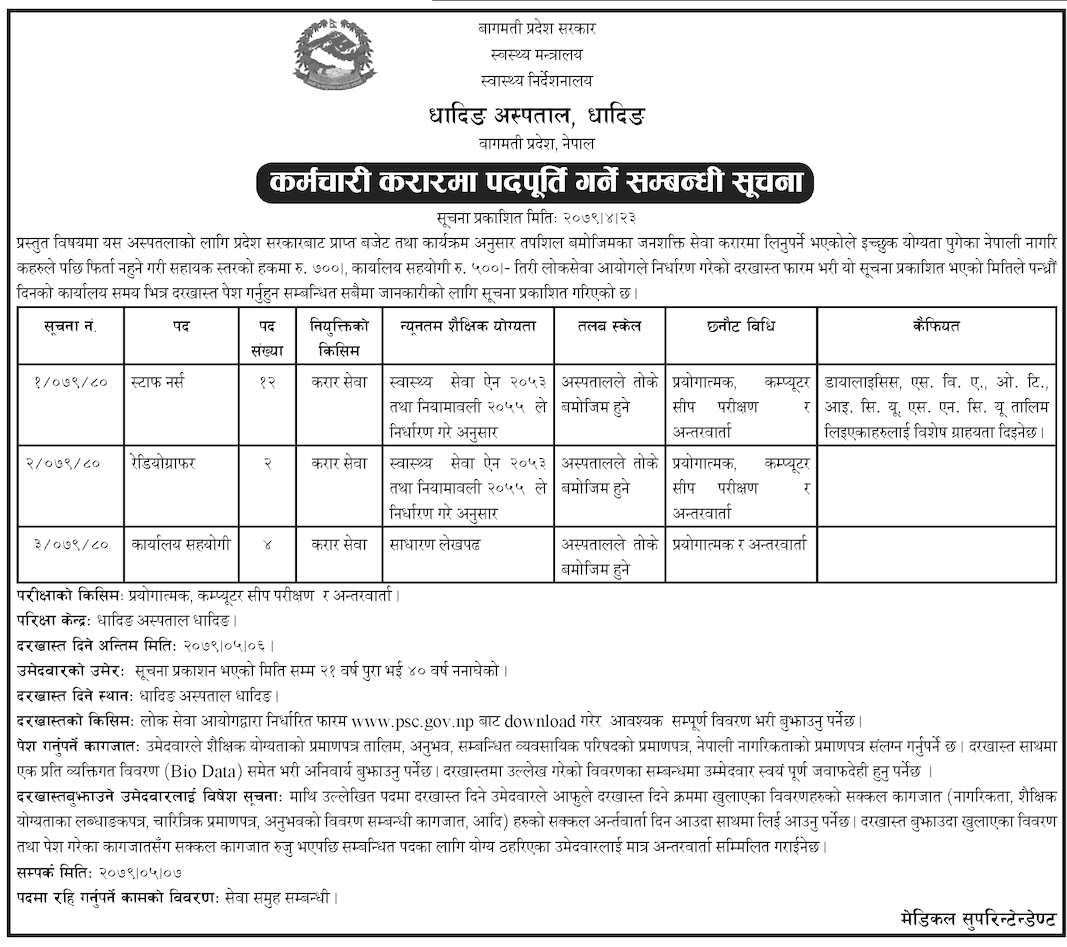 Hospital Job Vacancy
Dhading
Bagmati Pradesh
Health Job
Government Job