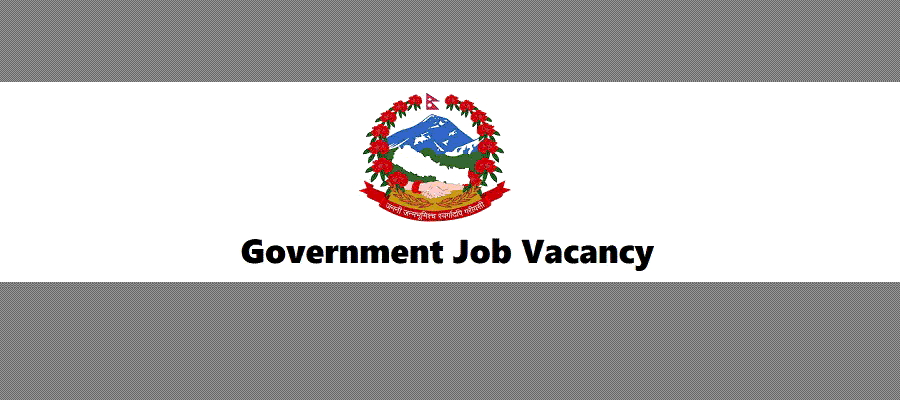 Dhanushadham Municipality, Municipal Executive Office, Dhanushadham, Dhanusha, Madhesh Province, Nepal Notice regarding recruitment of employees on the contract of service
In the present matter, for this Dhanushadham municipality, as per the following employee service contract; This notification has been published so that the interested candidates who have qualified as per below can apply within 15 days from the date of publication of this notification.
Post: Assistant Computer Operator (Assistant 4th Level)
Place of work: Dhanushadham municipality and ward offices under it
Required Number: 11 (Eleven)
Required Qualification:
1) Passed SLC or equivalent from a recognized educational institution or passed SEE or equivalent from a recognized educational institution and received at least 6 months of computer training from a registered institution.
2) In the case of men, they should be 18 years old and not exceeding 35 years and in the case of women, they should be 18 years old and not exceeding 40 years old.
3) Must not be disqualified by other prevailing laws.
Documents to be attached to the application:
1) Attested copy of educational qualification,
2) Certified copy of Nepali citizenship certificate,
3) Copy of proof of work experience,
4) Receipt of receipt of payment.
5) In case of proof of permanent residence, Nepali citizenship or immigration certificate or recommendation of permanent residence should be submitted.
Application form:
1) Application fee of Rs. 700 (literally Rs. seven hundred only) will be charged.
Selection process: According to "Procedures related to managing contract employees in Dhanushadham municipality 2076".
Note:
1) The application form can be downloaded from the website of Dhanushadham Municipality http://dhanushadhammun.gov.np.
2) For other detailed information, please contact the administration branch during office hours.
3) The selection process can be partially or completely postponed or canceled at any time before the notification period or publication of the results.
First published date: 2079-08-27
Jobs for Freshers
Madhesh Pradesh
Dhanusha
Job Vacancy
Government Job