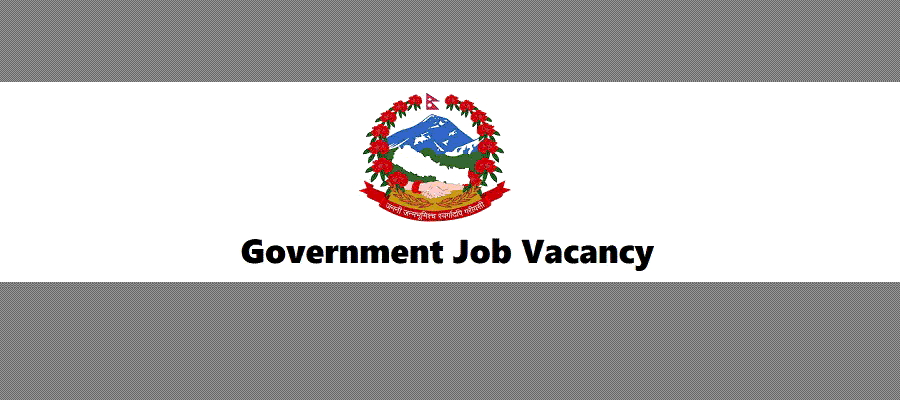 District Hospital Achham Vacancy for BMLT, Pharmacy Assistant, HA, Staff Nurse, AHW, Electrician, Operator: Government of Sudurpashchim Province, Ministry of Social Development, Directorate of Health, District Hospital, Achham, Mangalsen, Achham.
As per the approved work schedule for the current fiscal year, 079/80 from the government of Sudurpaschim Province for the District Hospital, Achham, the following positions should be filled in the service contract; This notification has been published so that the interested Nepali citizens who meet the following qualifications should submit their application within 15 (fifteen) days from the date of publication of the notification.
Documents to be submitted along with the application: Application form, copy of Nepali citizenship certificate, copy of educational qualification certificate, copy of relevant council registration certificate (if required), revenue voucher, copy of work experience.
Service facility: As per mutual agreement within the scope of the allocated budget
Experience: Special preference will be given to those with work experience.
Age Limit: Completed 18 years and not exceeding 40 years.
Application Fee: Rs 1000 for BMLT, Rs 400 for Pharmacy Assistant/HA/Staff Nurse, Rs 300, for AHW Rs 300 and for Electrician/Operator Rs. 200
Last date for submission of application:- 2079-05-02
Exam date, time, and place:- 2079-05-04 at 9:00 AM, District Hospital Achham
If you need more information regarding the application, you can contact the hospital administration.
(First published date: 2079-04-19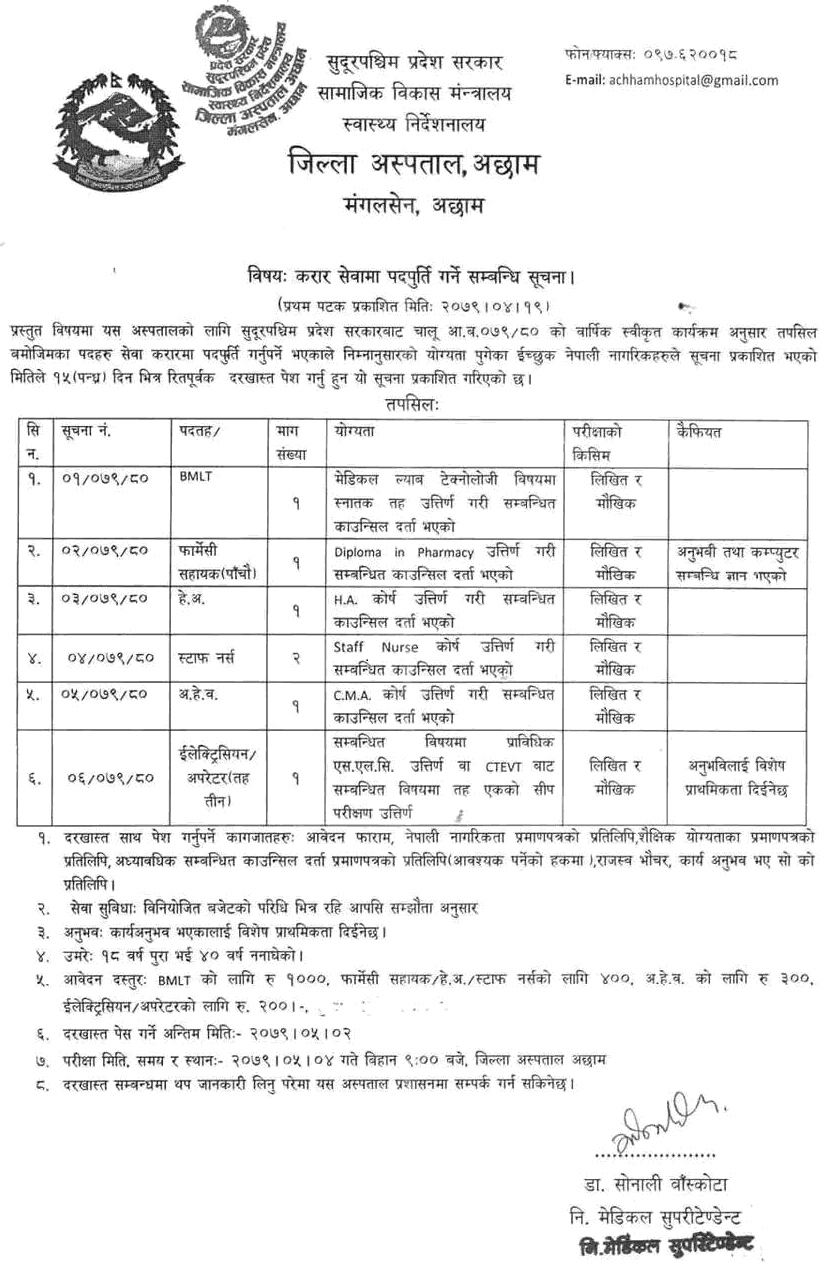 Hospital Job Vacancy
Achham
Job Vacancy
Health Job
Government Job