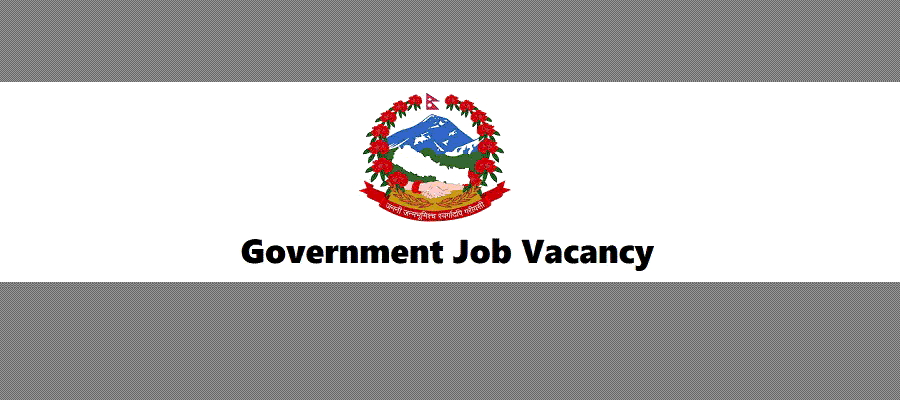 Gadhawa Rural Municipality, Rural Municipal Executive Office, Gadhawa Deukhuri, Dang, Lumbini Province, Nepal Information on the filling of Prabidhik Sahayak Position in the service contract
Since the post is to be filled in the service contract in the position as per the details required for the Nepal Climate Change Support Program (NCCSP). This notification has been published for all interested Nepali citizens who have met the eligibility requirements of the following system to submit an application to the Gadhawa rural municipality office along with the receipt of tax filing with the necessary documents within 15 (fifteen) days from the date of publication of this notification.
Post: Technical Assistant (Level 5 or equivalent) - 1
Age: Completed 18 years and not exceeding 35 years for men and completed 18 years and not exceeding 40 years for women on the last date of application.
Application Fee: Rs. 500
The last date for submitting the application: 2079-05-23
Contact date: 2079-05-26
The exam date will be fixed on the contract date.
Not disqualified according to other prevailing laws.
Type of Examination: Written and oral examinations will be conducted after the publication of the list of preliminary selections.
Service Period: 2080 years till Ashad end.
Salary facilities: According to the rules of the municipality.
Required Documents to be attached to the application: Candidate's personal details, copy of educational qualification certificate, copy of Nepali citizenship, copy of experience letter, copy of character certificate, copy of training certificate, 2 copies of recent passport size photograph should be attached.
The candidate must sign and certify the back of the submitted copy.
Date of first notification: 2079-05-09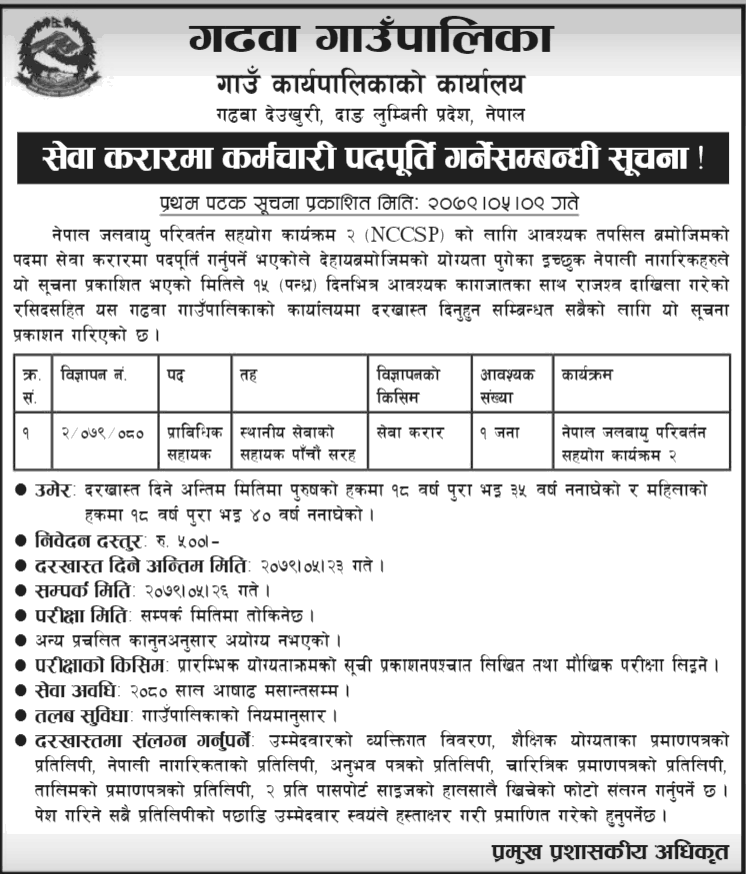 Technical Jobs
Dang
Lumbini Pradesh
Government Job