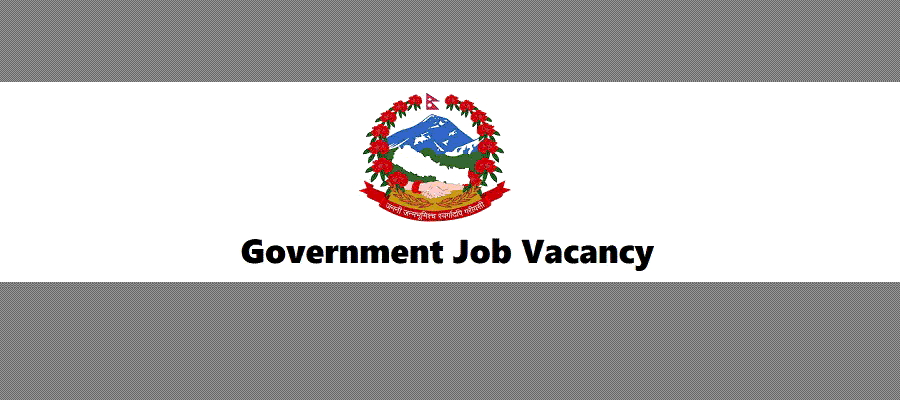 Galchhi Rural Municipality (Gaupalika), Of the Rural Municipality, Baireni, Dhading, Bagmati Pradesh, Nepal Information regarding staff requirements.
As per the decision of Galchhi Rural Municipality, Of the Rural Municipality dated 26-08-2078, employees are to be hired under service contracts as follows; This notification has been published for the information of all those who are interested and have reached the specified qualifications to apply within 15 (fifteen) days from the date of publication of this notification.
1. Ward Child-Friendly Facilitator (Ward Balmaitri Sahajkarta) – 3 (Three)
Minimum Educational Qualification: Passed Proficiency Certificate level or equivalent from a recognized facilitating educational institution
Required documents: Copy of Nepali citizenship certificate, a certified copy of educational qualification certificate, a certified copy of equivalency certificate from Nepalese university in case of a certificate from outside Nepal should be submitted with the application. Also, on the day of the interview, all the certificates must be copied.
Salary facility: According to the decision of the municipality.
Details of work to be done and period of service (TOR): It will be as mentioned in the contract.
Must have at least 2 years of work experience in the concerned ward.
Preference will be given to those who have worked as social workers in the past.
The application form can be downloaded from www.galchhimun.gov.np.
Type and date of examination: To be decided later.
Contact date: 2079-05-08
For more information, please contact Galchhi rural municipal Executive office during office hours.
Date of publication of the notice for the second time: 22-04-2079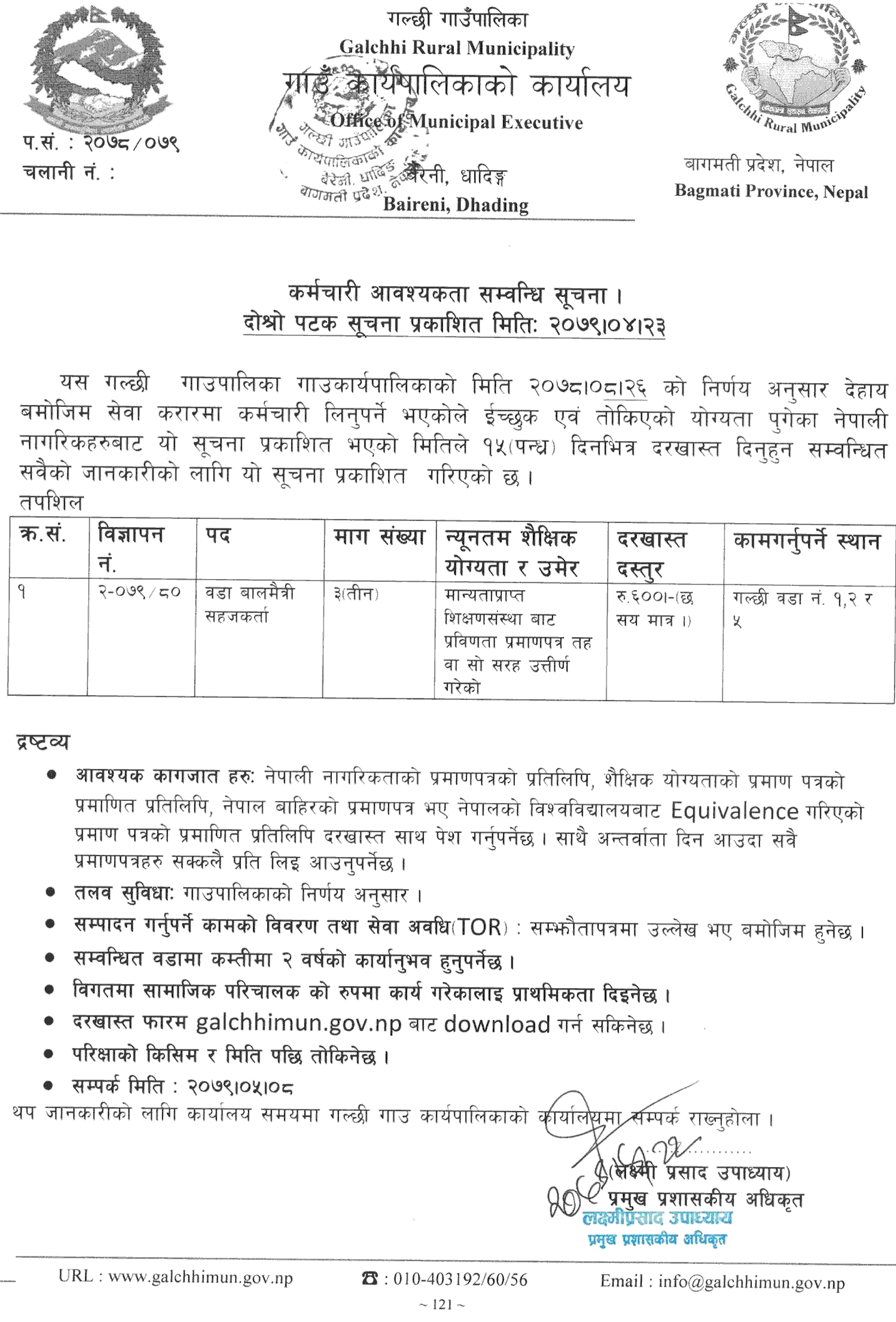 Dhading
Bagmati Pradesh
Job Vacancy
Government Job