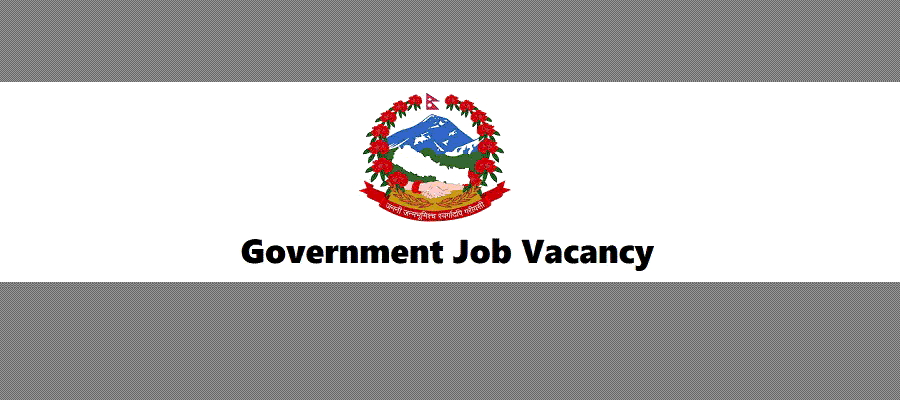 Galchhi Rural Municipality should fill the post of volunteer teacher (secondary level) vacant in Shree Kiranchowk Karkidanda Secondary School, Ward No. 4. Applications are invited from the eligible interested persons within 7 (seven) days:
Details:
Designation: Volunteer Teacher
Subject: Secondary
Subject: Nepali
Position Type: Rural Municipality Grant
Call Allowance: As per rules of Rural Municipality
Required Number: 1 (One)
Age Limit: 18-40 Years
Educational Qualification: Passed at least graduation level or above. Upper level will be given preference according to educational qualification.
Documents Required: Copy of Certificate of Nepalese Citizenship, Copy of Educational Qualification
Application fee: Rs. 1500 (Internal Revenue Branch should be extinguished by the municipality)
Application Last Date: 2079-08-13
Time and place of submission of application: Education branch within the municipal corporation.
Type of Examination: Written and Interview
Date, time and place of examination: Information will be sent through telephone after the application deadline.
For detailed information contact no.: 9843774871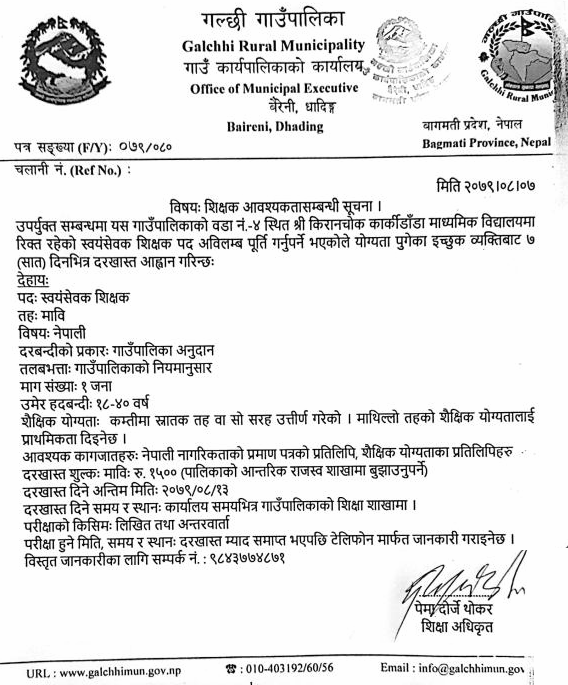 Dhading
Teaching Jobs
Bagmati Pradesh
School Job
Government Job