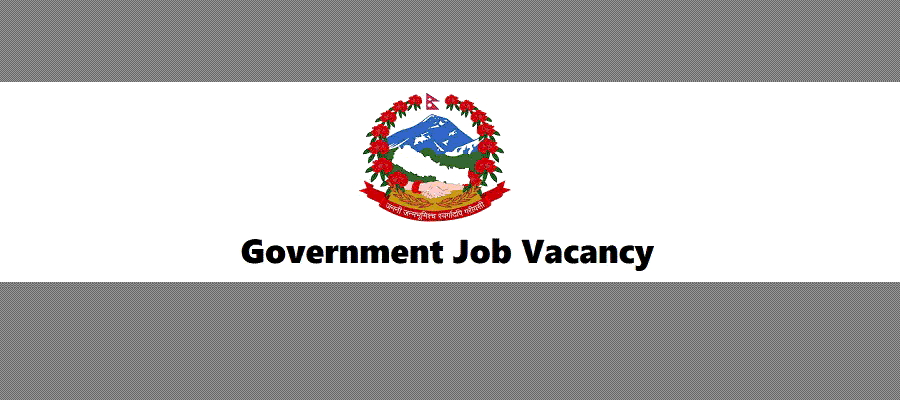 Gangadev Rural Municipality, Office of the Rural Municipality, Sandanda, Rolpa, Lumbini Province, Nepal vacancy announcement on contract service.
Since the office of Gangadev Rural Municipality and various offices within the rural municipality have to be filled through open competition, the staff positions are to be filled on a contract basis. A notice has been published for interested Nepali citizens who have met the following qualifications to submit their applications within 15 days as per the details of the notice.
Applicant's minimum educational qualifications, experience, and attached documents:
Copies attested by the applicant himself.
Copy of Nepali citizenship certificate.
The required minimum educational qualification certificates prescribed by the Public Service Commission for the above-mentioned post/category.
Certificates of higher qualifications.
Council registration certificate in case of Lab Assistant post.
Certificate of work-related experience.
3 copies of the passport-size photo.
Bank receipt of application receipt.
In the case of an employment assistant post, at least 3 months of training related to basic computer skills and passing at least a proficiency certificate level or equivalent from an educational institution recognized by the Government of Nepal.
2) Age: 18 years and not exceeding 35 years for men and 18 years and not exceeding 40 years for women. For the post of Lab Assistant and Employment Assistant, 18 years and not more than 45 years.
3) Place/means of application: The application should be submitted according to the instructions given in the online application from the administration branch of the rural municipality or from the website of Gangadev rural municipality at www.gangadevmun.gov.np.
4) Last date of application: 2079/09/01 within office hours. If there is a public holiday from the last date, until the next day.
5) Application Fee: For 5th category Rs. 500 (Five Hundred only), for the fourth category Rs. 300 (three hundred only),
6) Method of submission of application fee: Global IME Bank Ltd. Sukidaha Branch Ga.1. Antarik Rajaswo Khata Gangadev A/C: 270040000009 should be deposited.
7) Mode of Selection: Publication of preliminary shortlist (in case of employment assistant posts only), written test, practical, and interview.
8) Syllabus: As prescribed by the Public Service Commission for the above-mentioned post and in the case of Employment Assistant, as per the Employment Assistant Recruitment Standards, 2078.
For more information, you can visit the village website at www.gangadevmun.gov.np and contact 9860623737/9845570400.
Published Date: 2079/08/15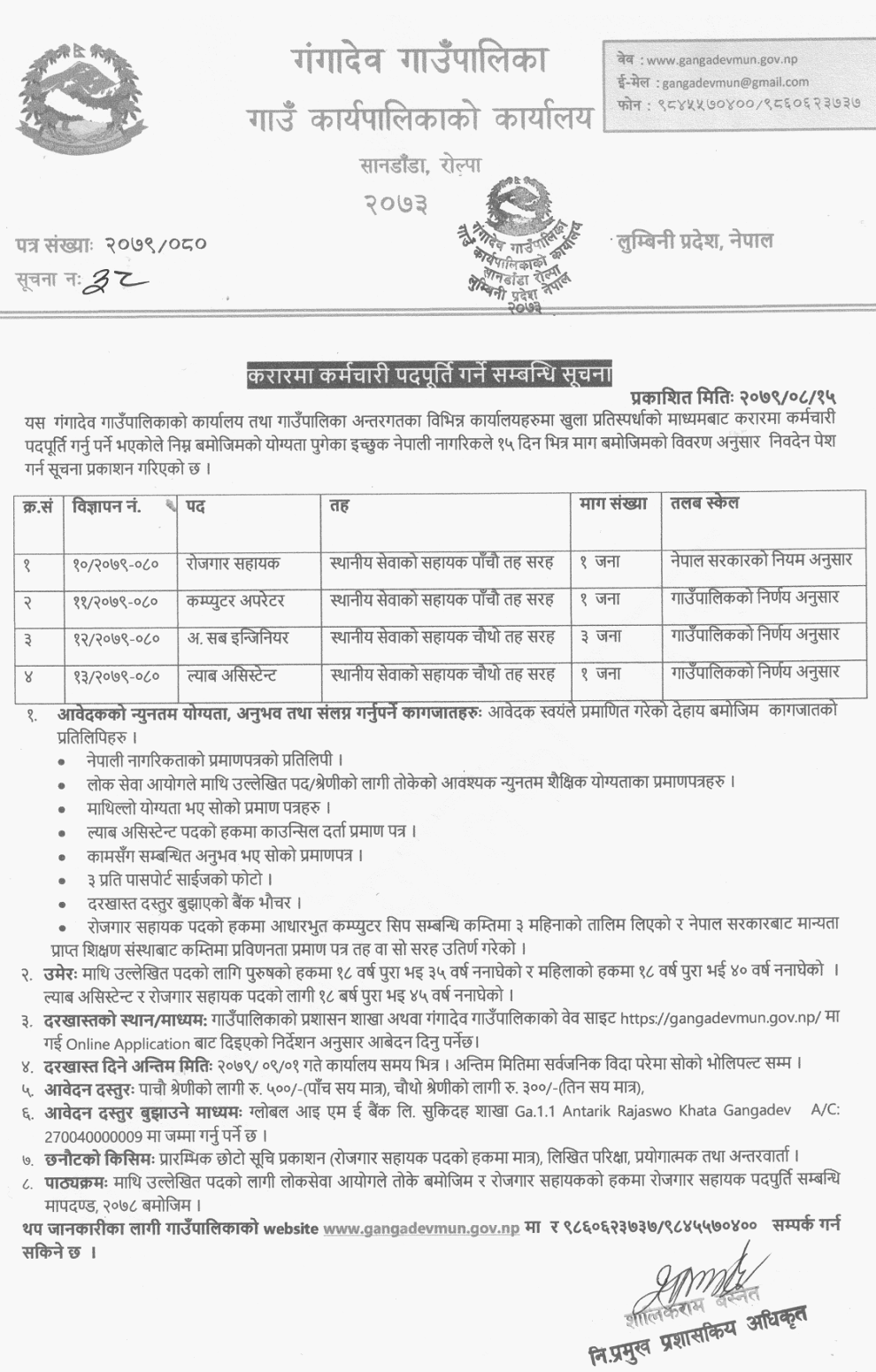 Rolpa
Technical Jobs
Job Vacancy
Government Job