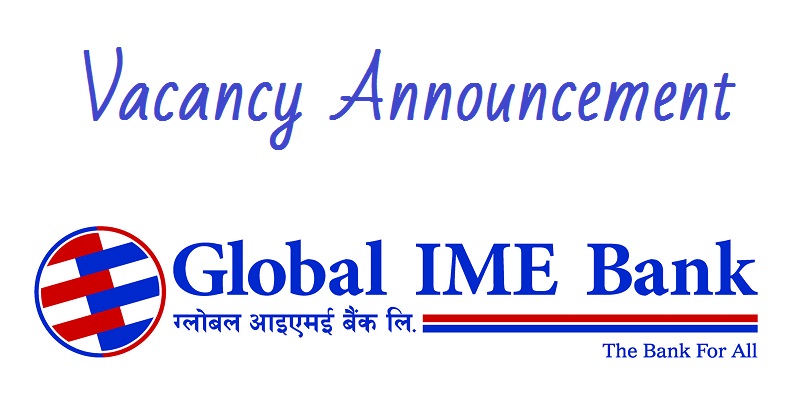 Global IME Bank Limited Opportunity for Various Professional Consulting Services:
Billion, customer Paseo/ above 2 mIllion, and a strong presence across the nation. The wide presence of the Bank spans into 71 districts with over 260 branches, extension counters as well as government revenue collectIon counters. The 4-one customer service has been assured through hank, 3200 plus energetIc, and dedicated professional workforce.
Global IMF Banithas alwaysti.ved to imprint itself as a trust. hank. Xs customers offering various economic services qualitatively a. competitively. Our thrust to improve work culture in all of our functional areas. delivery channels, digitization, and automation as well as innovation of new products have remained a continuous process.
The Bank is moving ahead with a great amount of public confidence. We believe that good governance and management practices have been very much instrumental in guiding our progress in the past and further ahead. Acknowl.ging the ever-increasing challenges in the banking sector coupled with stringent regulator,' requirement with respect to compliance. risk management as well as focused lending. We understand the importance of regular improvisation In the functional areas that may still require proper addressing. It is in this parlance that the gank is planning to seek advisory services from professionals in various functional areas as follows.
1. HR CONSULTANCY
This service Is for the purpose of developing and Implementation of an excellent 10.1 system in the Bank Proposals should indicate the woM procedure, tentative Ome period for development, and implementation. Outright purchase of applIcation software along with consulting services tor implementation of the same.
2. ARICULTUR FUNDING ADVISOR:
The Bank has already established a separate unit for agriculture sector lending purposes. The Advisor would draft a nationwIde strategy for marketIng and provide oriented. training to the workforce. Post-training period monitoring during the implementation phase!. specific.. period is dr6irahle.
3. COMPLIANCE / RISK MANAGEMENT EXPORT:
The Bank has fully functional Compliance and integrated Risk Management Departments. The Expert is operated to review the existing practices in this regard, suggest improvements, and involved in the implementation and monitoring.
Proposal for all the above positions should indicate the working procedure, tentative time period for development and implementation, including monitoring
4. ECONOMIST / ECONOMICS ANALYST:
This is a position requiring to beep abreast of all economic movements and happenings in the economy (domestic and International), maintain track records. the policy then, in all important sectors, e.g. trading, industrial and agriculture, etc. along with the anticipated impacts in the financial sector/hank business.etc. periodic reporting including a briefing to the senior executives of the hank facilitating in their decision-making processes is expected.
The position will be contractual. Bank's Strategy Department will provide secretarial assistance.
5. PROJECT /UMW/RCMP ANALYST:
Bank has substantial exposure in various industrial and energy sectors. This position will be contractual. Expression of Interest may he submitted separately for the posItion of General Project Analystandlor EnergY
Adequate academic qualification as well as area-wise practical work experiences in employment or consulting service is desirable. Age is no her Expression of interest shall be submitted Online via email at [email protected] within 25 November 2020.
The Bank shall reserve the right to reject any Expression of Interests without assigning reasons.
Contact Details:
Global IME Bank Limited
Corporate Office:
Kamaladi, Kathmandu
Telephone: 01-4446149, 01-4446150
Global Connect: 01-5970600