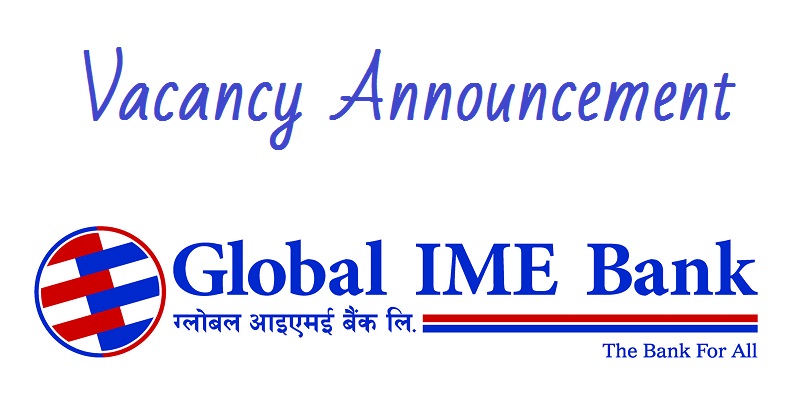 Global IME Bank Limited an "A" class Commercial Bank is constantly looking forward to providing the best technology-driven banking services to the valued customers. As a part of a continuous effort to accelerate Digital Transformation, the Bank is enhancing its digital infrastructure and systems for the digitization of its products, services, and business processes.
Hence, the Bank is looking for dynamic, versatile, self-motivated, and result-oriented candidates having the required knowledge, experience, and expertise for the following functional area to support the digitization pursuit of the Bank.
Department: Digital Banking Department
Position: Officer / Managerial Positions
Required Number: Few
For further details regarding the eligibility and requirements, please log on to: http://globalimebank.com/career.
To apply: log on to: https://career.glbl.com.np
The deadline for application is 21st October 2021, Thursday, before 5:30 PM.
Global IME Bank
Corporate Office: Karnak& Kathmandu
Telephone : 01-4446149, 01-4446150
Global Connect: 01-5970600
Banking Career
Job Vacancy
Banking Job