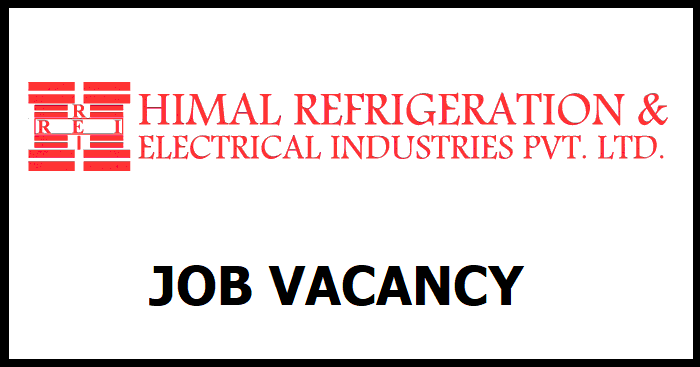 Himal Refrigeration & Electrical Industries Pvt. Ltd. is looking for qualified, self motivated and result oriented individuals to fill the following vacant positions:
1. Documentation and Admin Assistant -1
Bachelors Completed.
1 year of documentation experience.
Must have 2 wheeler.
Male Candidate only.
Sales and Marketing Assistant - 5
SLC or above.
Min. 1 year of door-to-door marketing experience. (Preferred HVAC marketing experience).
Must have 2 wheeler.
Male Candidates only.
Eligible candidates are encouraged to apply by sending their updated CV and all the relevant documents at
[email protected] or [email protected]
Job Vacancy