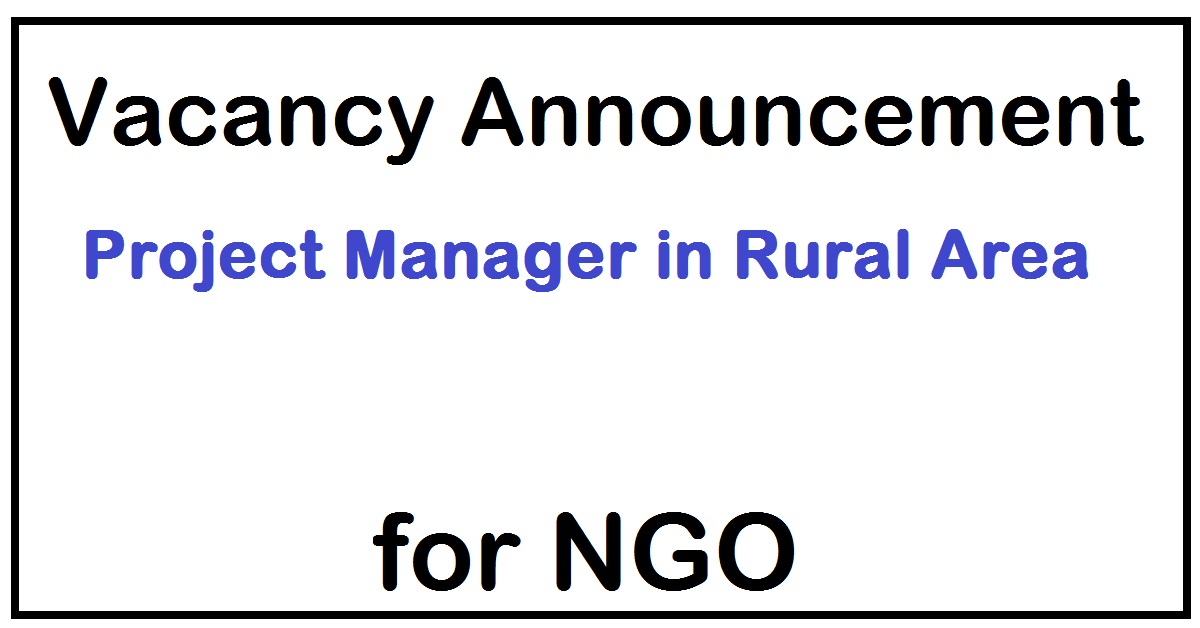 Position: Project Manager in Rural Area
Requirement: One Person
Duty Station: Sidhupalchowk
Criteria to Apply:
Bachelor degree in a related field. 3 years experience working in rural area's projects with demonstrable results. Good communication skills in writing and speaking English and Nepali and IT skills. Minimum 32 years old, willing to stay in the duty station for not less than 25 days in a month.A true and genuine desire to help society, leadership ability to convince and persuade people are also required. Salary will be commensurate to experience, and ability.
Responsibilities:
The Project Manager will be reporting to the Chair Person/Founder of the NGO. He will be responsible for overall management of the project activities Including monitoring, reporting and coordinating with the aim to professionalizing the operations and produce solid outcomes.
The Project Manager must:
coordinate the NGO staff and Its local operations; help the opening of the first Medical Cent built by the NGO; monitor any ongoing construction on the behalf of the organization; support the development of local micro organizations, such as small milk cooperatives and others; implement the first areas of microfinance, and cooperate with the local Educational Institutions.
He will be in close proximity to the local people to understand their problems and concerns, culture, ethos and their need for development and will have to implement methodologies to empower them with the required know-how.
If you are interested to apply for above post, please send your CV with an application letter, passport size photo and copy of citizenship to [email protected] no later than 3Ist Bhada 2075 (I 6th September 2018).