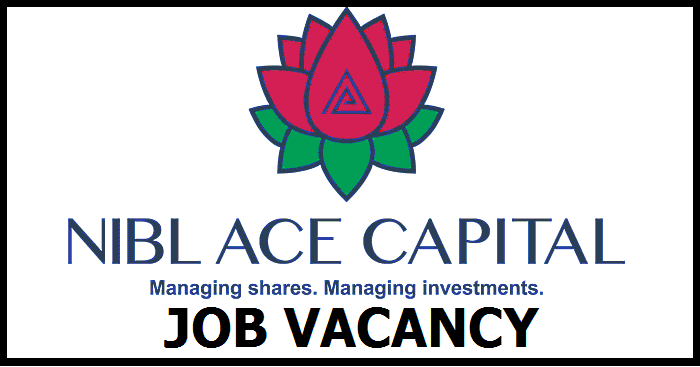 Job Vacancy for Marketing Officer at NIBL Ace Capital Limited
NIBL Ace Capital Limited, a leading investment management company, is looking for a Marketing Officer to join its Business Development team. The company is seeking a highly motivated and competent individual with proven working experience in a similar role for at least 2 years.
Position and Qualification:
Position: Marketing Officer
Required No.: 1 (One)
Unit: Business Development
Position: Mid-level
Required Qualifications:
Master's or Bachelor's degree in Business Administration, Management or a relevant field from a recognized institution. Specialization in Marketing is highly preferable.
Must have proven working experience in a similar role for at least 2 years. Experience and knowledge of Capital Markets shall be highly anticipated.
Should be flexible and able to handle work pressure.
Should have a pleasant and outgoing personality and strong interpersonal skills.
Skills and Competencies:
Effective and efficient communication and negotiation skills.
Highly creative with experience in identifying target audiences and devising digital campaigns that engage, inform, and motivate.
Complete knowledge of sales process/steps: Prospecting, Preparation, Approach, Presentation, Handling Objections, Closing, and Follow-up.
Critical thinking and Problem-solving
Good organization and planning skills.
Proficiency in MS Office package.
How to Apply:
If you possess the required qualifications and skills and have the zeal to work in a professional team, you can apply online by logging on to https://jobs.niblcapital.rigohr.com.
The deadline for applications is 17:30 hrs, Chaitra 15, 2079.
Banking Career
Job Vacancy
Banking Job