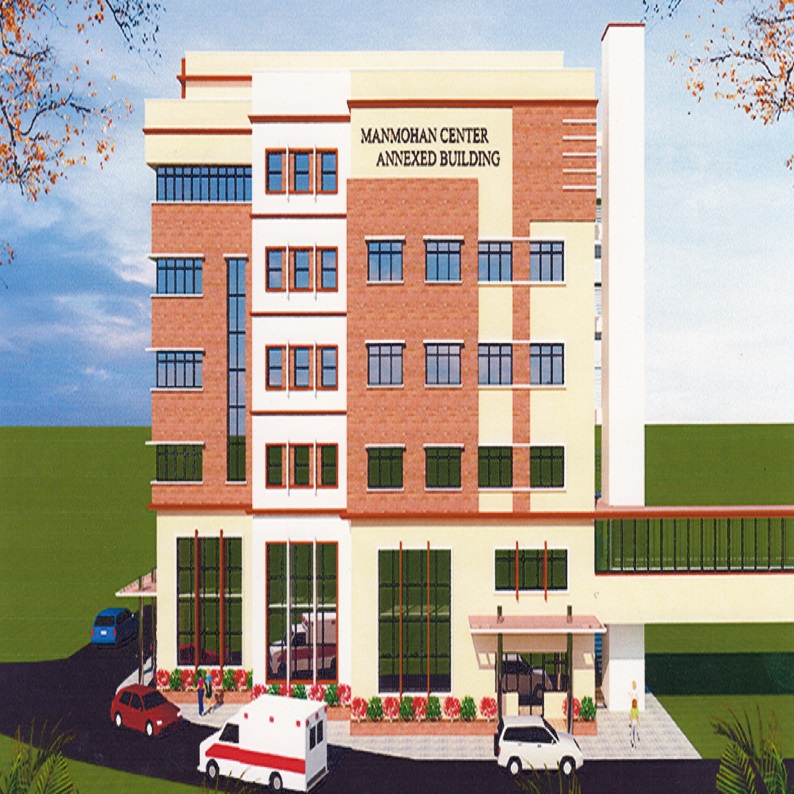 Job Vacancy for Staff Nurse at Manmohan Cardiothoracic Vascular and Transplant Center (MCVTC), Kathmandu
The Manmohan Cardiothoracic Vascular and Transplant Center (MCVTC) in Kathmandu is inviting applications from Nepalese citizens for the position of staff nurse. The job is a contractual position until permanent posts are filled by Tribhuvan University (TU) Service Commission.
Vacancy Details
Position: Staff Nurse
Number of Positions: 20
Educational Qualification: Passed Proficiency Certificate Level (PCL Nursing) or equivalent from Tribhuvan University (TU) or a recognized educational institution.
Application Fee: Rs. 1500
Mode of Examination: Written and Interview
Age limit: 18 years to 45 years for women, and 18 years to 40 years for men
Application Process
Interested candidates can submit their application online only through the website of the Institute of Medical Sciences at www.mcvtc.org.np. The application fee of Rs. 1500 can be paid through MCVTC's Himalayan Bank Limited account no. 00202535880028 from any branch of the bank within the banking hours of 2079/12/23.
The last date for submission of the application is 2079/12/24, and the written examination is scheduled for Saturday, 02/01/2080. The exact schedule will be published later. Candidates are advised to visit the MCVTC website or contact the personnel administration branch of the center for more information.
Important Dates
Application Submission Date: From 2079/12/10 to 2079/12/24
Contact Date: 2079/12/27 at 2 PM
Date of First Publication of Notice: 2079/12/10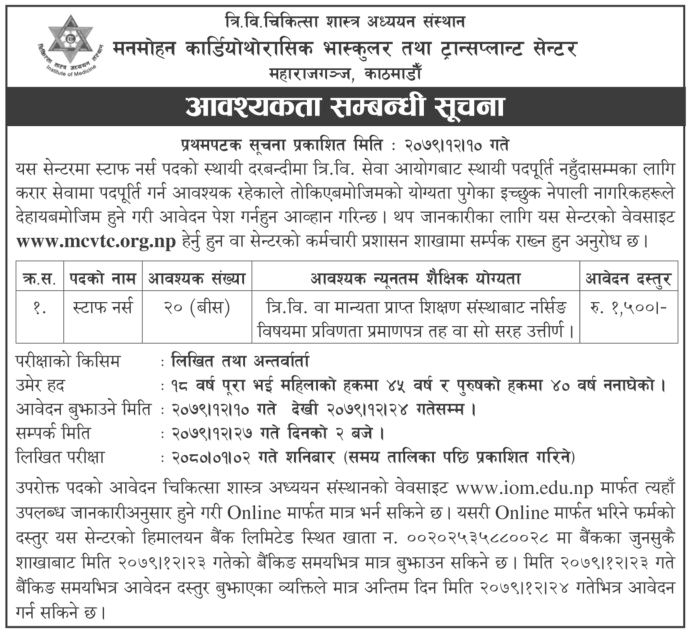 Karar Job Vacancy
Hospital Job Vacancy
Job Vacancy
Kathmandu
Health Job
Government Job