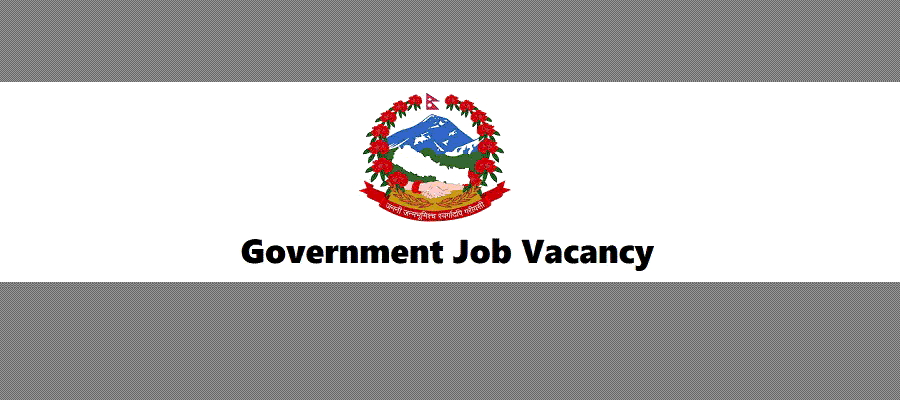 Kapurkot Rural Municipality (Gaupalika), Rural Municipal Office, Kapurkot, Salyan, Karnali Pradesh, Nepal: Since Kapurkot Rural Municipality has to levy service tax on the posts and numbers of details towards healthcare; This notice has been published within 15 (five) days from the date of publication of the notice for the first time by the interested Nepali citizen of Rit Pug.
Position: ANM
Level: 4th Level Assistant
Required No.: 2 (two)
Working Location: Health Institutions under Kapurkot Rural Municipality
Qualification: Must have passed SLC / SEE from a recognized educational institution, completed ANM course, or obtained a higher qualification in the related subject and registered and renewed in Nepal Nursing Council.
1) Documents to be attached: Personal details (biodata), copy of Nepali citizenship certificate, copy of educational qualification certificate, certified copies of work experience certificate, juice of application fee, and two copies of passport size photo.
2) Application Fee: Rs. 400
3) Method of Selection of Candidates: Written and Interview.
4) Service facility: As per rules of Rural Municipality.
5) Age: 18 years and not exceeding 40 years
6) Must be present at the interview with the original certificate.
7) All rights related to advertisement shall be vested in the office of this village executive.
8) Preference will be given to local candidates / SBA trainees.
9) In case of a public holiday on the last day of application, within the same time on the next day of office opening.
10) Contact Date: 2079-02-13.
11) For more information: 088-410074
First published 2779-02-27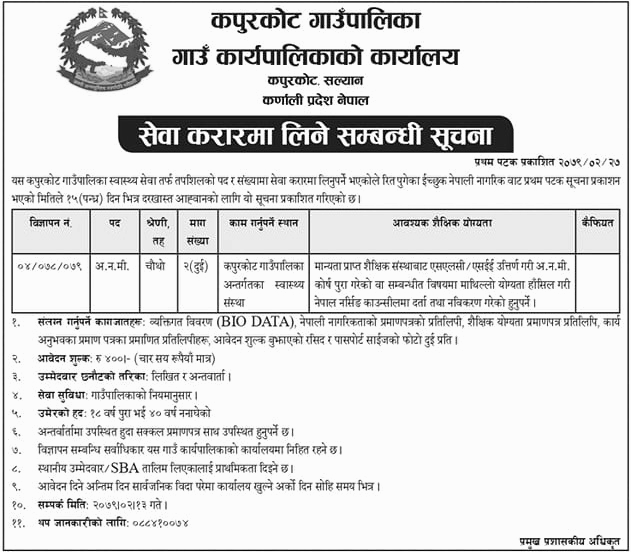 Salyan
Hospital Job Vacancy
Job Vacancy
Health Job