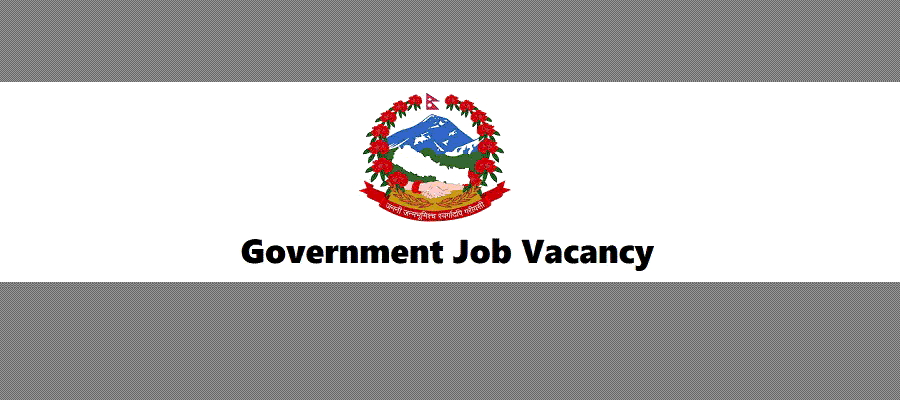 Kathekhola Rural Municipality (Gaupalika), Rural Municipal Executive Office, Bihunkot, Baglung, Gandaki Pradesh, Nepal invites job applications for the position of Sub Engineer and Assistant Sub Engineer on contract service.
Kathekhola Rural Municipality, the positions as per the details have to be filled by contract service. This notice has been published for the information of all concerned that the interested Nepali citizens should submit an application along with the receipt of the fee payment within 15 (fifteen) days from the date of publication of the notice.
1) Place of application: Kathekhola Rural Municipal Executive office, Bihunkot, Baglung
2) Age: Completed 18 years and not exceeding 35 years (for female candidates completed 18 years and not exceeding 40 years)
3) Mode of Selection: Written and Interview
4) Last date of application: 2079-05-26
5) Contact date: 05-27-2079
6) Service facility: As per the contract agreement
7) Application Fee: Rs 700 for Sub Engineer and Rs 500 for Assistant Sub Engineer. (Public service as per the rules of the commission)
Minimum Qualifications and Experience Required:
For Sub Engineer Posts:
a) Have passed at least Proficiency Certificate level or Overseer or Diploma level in Civil Engineering from a recognized educational institution or obtained a certificate from the National Examination Board after passing Class 9 to Class 12 in Civil Engineering Faculty.
b) Having basic computer skills with minimum and monthly training.
For Assistant Sub Engineer Posts:
a) At least passed 18 months diploma course from CTEVT or equivalent or passed TSLC.
b) Having at least 3 months of training with basic computer skills
Required Documents:
a) Copy of certificate of Nepalese citizenship
b) Copy of character certificate
c) 2 passport size photographs per copy
d) Experience disclosure documents
e) Copy of certificate of minimum qualification
f) In accordance with the prevailing laws of Nepal, a certified copy of the registration with the council or council or other organization should be attached. All transcripts to be submitted must be signed and certified by the candidate himself.
Note: The application form can also be submitted through the mail of this office. Compulsory documents while joining the exam
The amount of the examination fee can be submitted to the account number 02203000001001000002 (Kathekhola rural municipality internal revenue account) in Nepal Bank Limited Baglung branch of this office along with the copy of necessary documents to the email address of this office [email protected].
Official Website: www.kathekholamun.gov.np
Date published for the first time in the office: 2079-05-12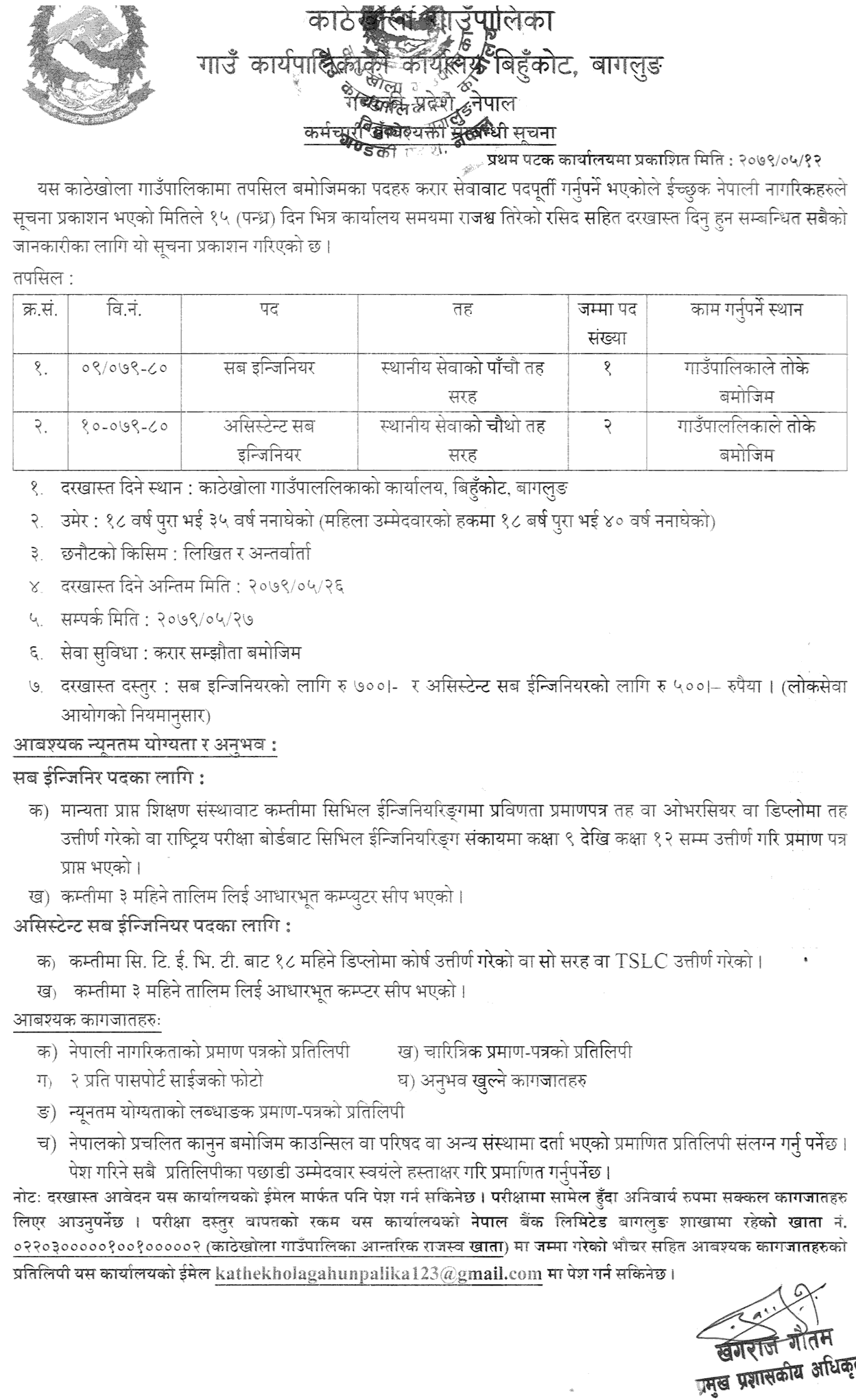 Baglung
Gandaki Pradesh
Job Vacancy
Engineering Job
Government Job