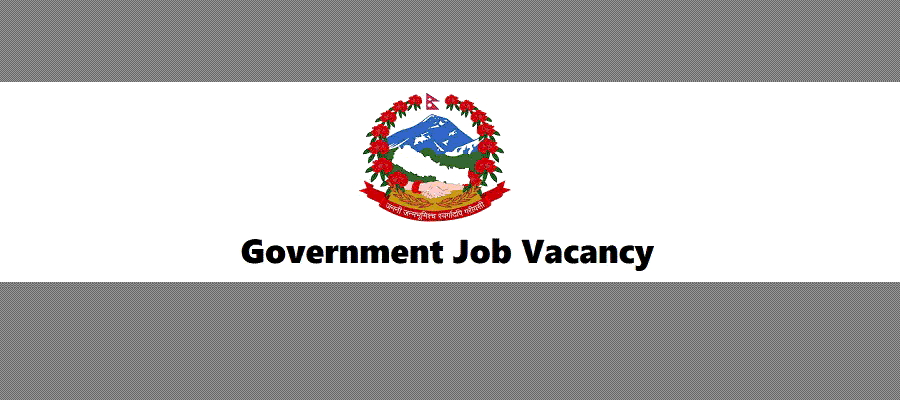 Job Vacancies at Kawasoti Municipality, Nepal
Kawasoti Municipality's Executive Office, located in Shiv Mandir, Nawalparasi (Bardghat Susta Puba), Gandaki Province, Nepal, is inviting qualified individuals to apply for several contract positions. This is an excellent opportunity for talented professionals to contribute to a fast-paced municipal environment.
Technical Sub-Engineer and Assistant Sub-Engineer Positions
Kawasoti Municipality seeks competent candidates for the roles of technical sub-engineers and assistant sub-engineers to work under a service contract.
Position: Sub-Engineer

Number of vacancies: 6
Level: 5th Level Assistant (Comparable to Local Level)

Position: Assistant Sub-Engineer

Number of vacancies: 3
Level: 4th Level Assistant (Comparable to Local Level)
Candidates in the provisional and alternative qualification order from the Public Service Commission and the State Public Service Commission's 2079/080 advertisements are encouraged to apply. Selection will be merit-based and determined by the candidates' educational qualifications.
Application Procedure
Interested individuals are required to submit their application, educational qualification certificate, a copy of the admission letter, and the Public Service Commission result publication list within seven office days from the 15th of Shrawan 2080.
Applications should be sent to the following email addresses: [email protected], [email protected]
Contract Duration
The contract period will last until the end of 2081 Ashadha. However, the contract will automatically terminate if the permanent post is filled before the contract period ends.
Contact Information
For additional details, please reach out to the Kawasoti Municipality office. This is a great chance to engage in public service and contribute to the development of the local community.
Note: This vacancy announcement was first published on 2080/04/09.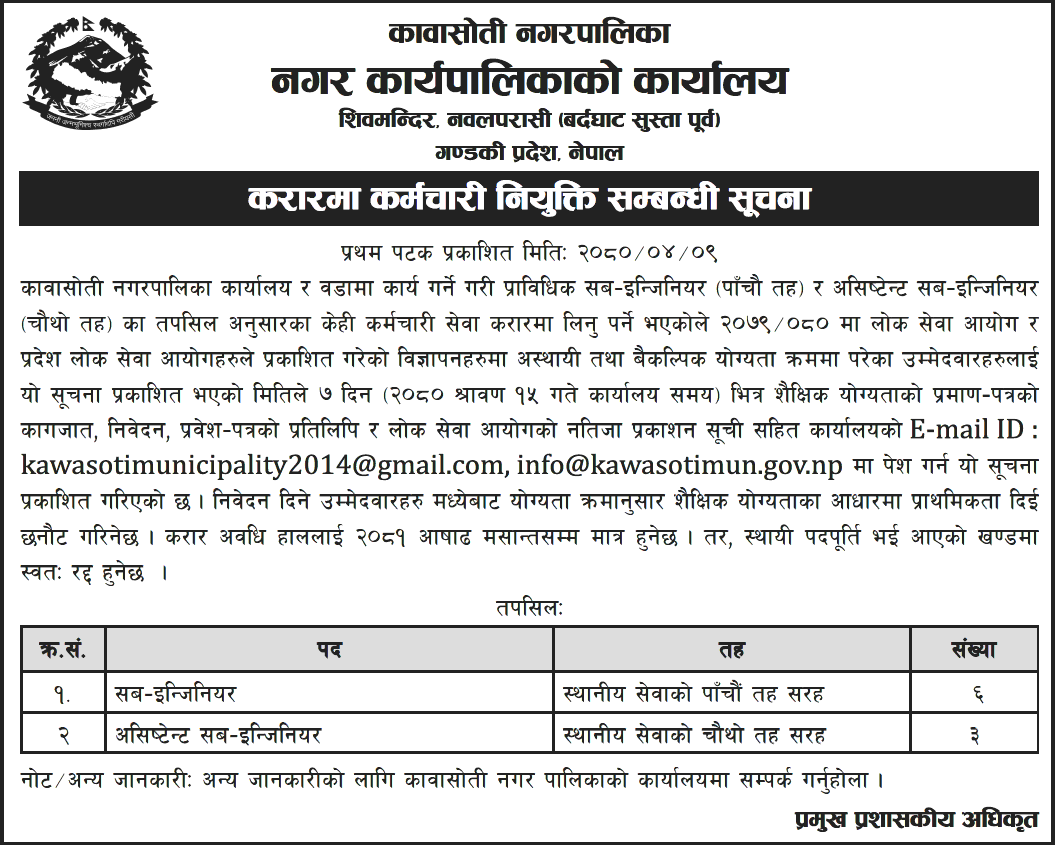 Technical Jobs
Nawalparasi
Gandaki Pradesh
Job Vacancy
Engineering Job
Government Job