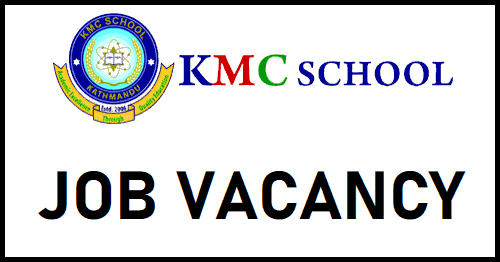 Job Openings at KMC School, Nepal: English, Social Studies Teacher, Hostel Warden, and Science Lab Assistant
KMC School, a highly respected and high-performing institution in Nepal, is seeking qualified and motivated professionals for several positions. The following positions are currently open:
1. English and Social Studies Teacher for Senior School
Qualification: Master's/Bachelor's Degree
The ideal candidate should be highly motivated, innovative, and possess excellent communication skills.
2. Hostel Warden (Female)
The candidate should have a background in English or Science.
3. Science Lab Assistant
Qualification: B.Sc
The candidate should be able to assist science teachers and students in conducting experiments.
Interested candidates are required to submit a cover letter, updated CV, and a passport-sized photograph. Only shortlisted candidates will be invited for an interview.
Contact Information:
KMC School, Buddhanagar, Kathmandu
Email: [email protected]
Phone: 01-4797111, 01-4795075, 01-4792016, 01-4792906
Apply now and become a part of KMC School's talented team of professionals.
Teaching Jobs
Job Vacancy
Kathmandu
School Job