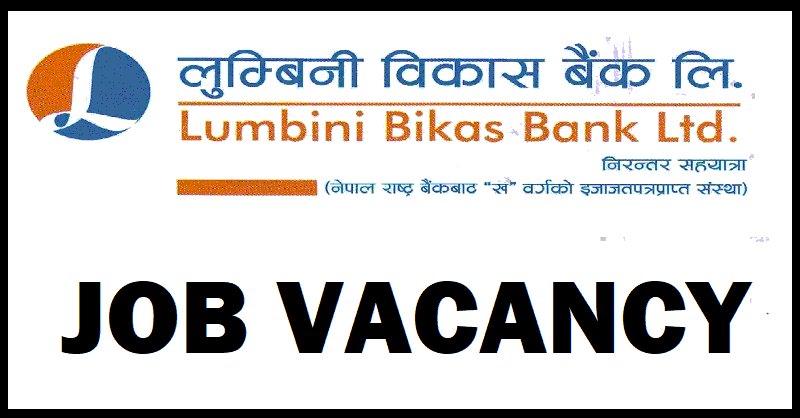 Lumbini Bikas Bank Limited, a leading development bank having wide networks of branches all over Nepal is seeking applications from qualified, energetic, and self-motivated Nepalese citizens meeting the following criteria for the position of Trainee Jr. Assistant to be posted at various branches/departments of the head office of the Bank.
Position: Trainee Junior Assistant (TJA) - Few
Qualification:
Minimum Bachelor's Degree in Management from a recognized university/college.

Age not exceeding 28 years as on 31st August 2022 (15th Bhadra, 2079).

Must have basic computer knowledge.

Must have good communication skills in Nepali and English.

Preference shall be given to the candidates having a two-wheeler driving licenses.
Only shortlisted candidates will be called for the written test followed by an interview. The written test shall be conducted at the following locations: Kathmandu, Pokhara, Narayanghat, Butwal, Dhangadi, Biratnagar, and Birgunj subject to a sufficient number of applications. The candidate should indicate one of these centers for the written test.
The Bank reserves the right to reject any/ all applications without assigning any reason whatsoever. Canvassing at any stage of the recruitment process shall render the candidate ineligible.
How to Apply:
Please apply before 15" of Bhadra, 2079, (31st August 2022): Apply via https://www.jobejee.com/job/Trainee-Juniorassistant/30465 OR go through the android or IOS app, and Click the "Apply Now" button for the respective job.
Jobs for Freshers
Banking Career
Job Vacancy
Banking Job