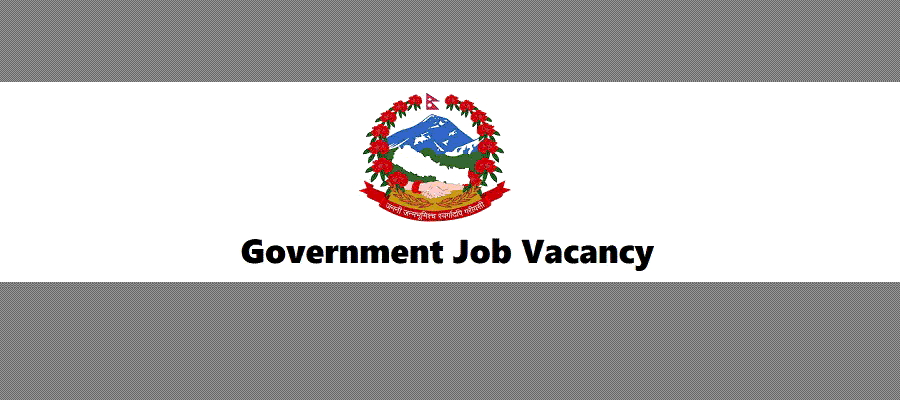 Mahankal Rural Municipality (Gaupalika), Rural Municipal Executive Office, Gotikhel, Lalitpur, Bagmati Province, Nepal invites job applications for various positions on contract service. In Mahankal Rural Municipality, the following positions are to be filled through service contracts; Eligible Nepali citizens should submit an application to this office within 15 days from the date of publication of this notice.
Required minimum qualification and experience:
a) Public Service Commission and related agencies as specified.
b) Completed 18 years and not exceeding 45 years by the last date of application.
Application Place: Rural Municipal Executive Office, Gotikhel Lalitpur.
Last date for submission of application: 26 Bhadra 2079 within office hours (if the last day is a public holiday, the next day)
Application Fee: 500 (Rupees Five Hundred Only)
Mode of Selection: Publication and written list in order of original merit according to the nature of the post, interview and Practical exam.
Documents attached with the application: The following documents attested by the applicant himself
a) Copy of Nepali Citizenship Certificate
b) Copy of award certificate of minimum educational qualification
c) Copy of Certificate of Higher Educational Qualification (if available).
d) Copy of character certificate
e) Copy of work-related experience certificate if any
f) Passport size photograph (two copies)
Service facilities and others: According to prevailing laws.
The syllabus and other information can be obtained from the Mahankal Rural Municipality website at www.mahankalmun.gov.np and the staff administration branch.
Also, the amount for the examination fees can be deposited in the Internal Revenue Account No. 08540561008703008 at the Sunrise Bank Gotikhel branch of this office or can be paid in cash at this office.
(First published date: 2079-05-12)
Job Vacancy
Lalitpur
Government Job