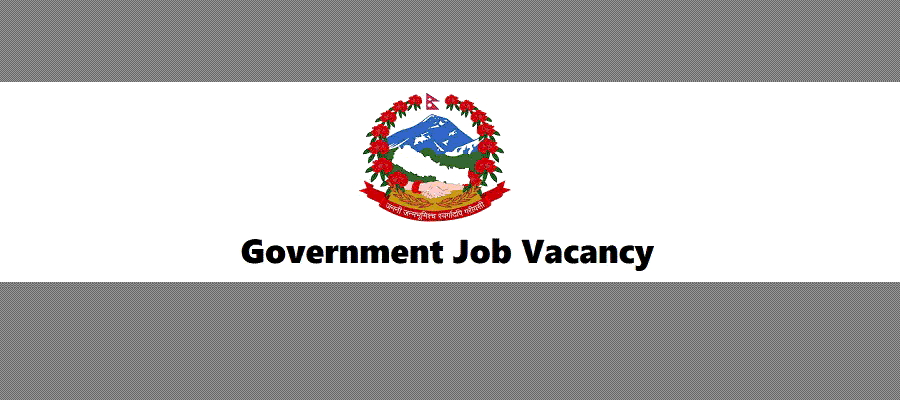 Maijogmai Rural Municipality Vacancy for Technical Assistant and JTA: Employment Opportunity Announcement
Maijogmai Rural Municipality, Office of the Rural Municipal Executive Office, Koshi Province, Nayabazar, Ilam, Nepal, announces an exciting job opportunity for dynamic and qualified individuals. Here is an overview of the positions available:
1. Technical Assistant and Agricultural Technician (JTA) Contract
First Release Notice Published Date: 2080/04/22
The rural municipality seeks to fill the following positions for its employment service center and agricultural service branch operating in Maijogmai:
Positions Available:
Technical Assistant - Local Service Assistant 5th Level

Number of Vacancies: 1
Application fee: 500/- (Five hundred only)
Essential Qualifications and Experience:

Passed Proficiency Certificate Level or Overseer or Diploma Level in Civil Engineering.
Age between 18-45 years as on the last date of application.
Minimum 3 months training with basic computer skills.
Experience in project cost estimation, supervision, construction, maintenance, and at least 6 months of team-working experience with excellent interpersonal skills.

Agricultural Technician - Assistant Fourth Level of Local Service

Number of Vacancies: 1
Application fee: 500/- (Five hundred only)
Essential Qualifications and Experience:

SLC or SEE passed from recognized educational institution in Agriculture Science subject; JTA course passed.
Age group: 18-35 years for males and 18-40 years for females as on last date of application.
Basic computer skills.
Important Details:
Place of Submission of Application: Maijogmai Rural Municipality Office, Nayabazar, Ilam
Last Date of Submission of Application: 2080/05/04 within office hours
Selection Process: Preliminary merit list, written and practical test, and interview.
Required Documents for Application:

Citizenship
Character certificate
Minimum qualification Labdhang certificate
Training Certificate
Experience document
2 passport photos
Additional Information:
For Technical Assistants, criteria will be as per section 13 and 14 of 2078.
For Agricultural Technicians, the service contract will be as per the agreement.
For further details including the application format, contact the office at 027-411044 or visit [email protected] or www.maijogmaimun.gov.np.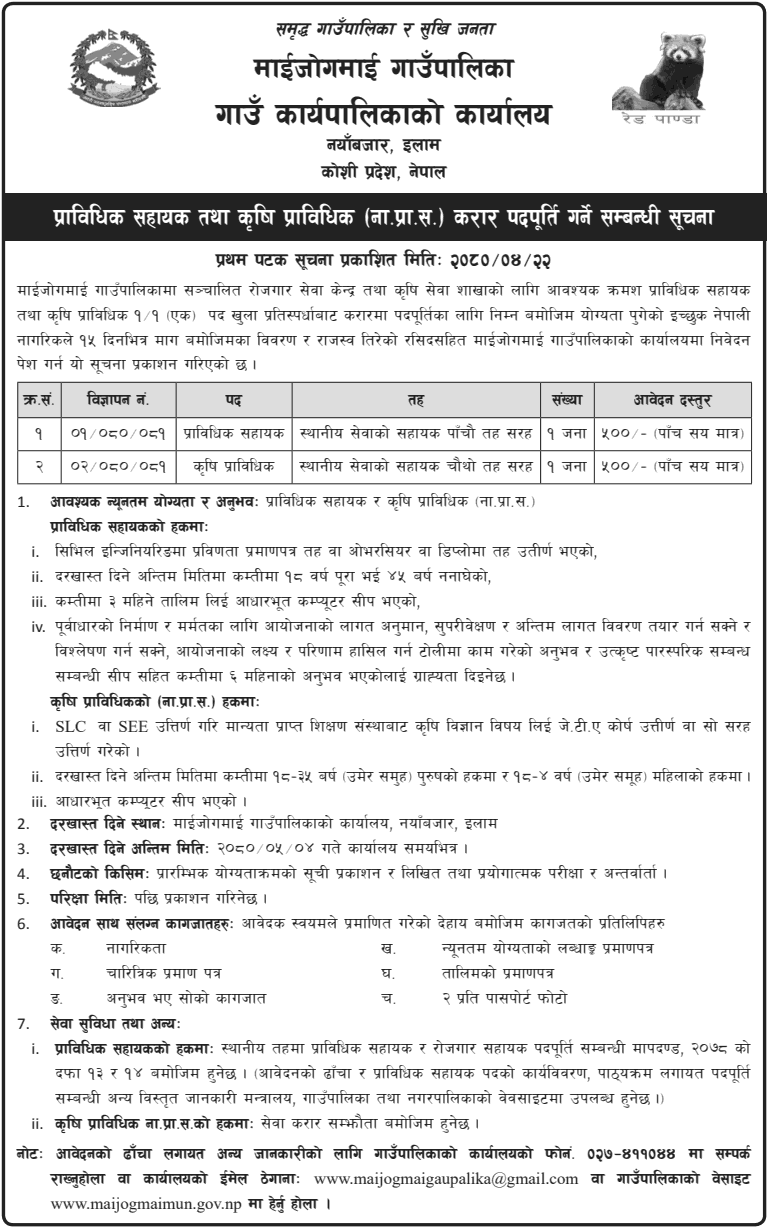 Agriculture Job
Ilam
Technical Jobs
Koshi Pradesh
Government Job