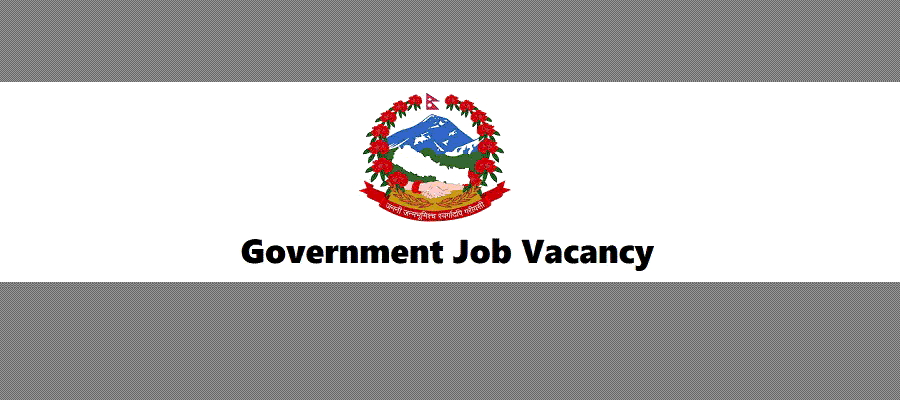 Manebhanjyang Rural Municipality, Office of the Rural Municipal Executive, Manebhanjyang, Okhaldhunga, as the position mentioned in the list has to be filled in the service contract. This notification has been published to submit the application from interested Nepali citizens who have reached the specified qualifications within 15 (fifteen) days from the date of publication of the notification along with the necessary documents.
1. Agriculture Graduate (6th Level Officer) - 1 (One)
Academic Qualification: At least Bachelor's degree in Agriculture from a recognized university or educational institution.
2. Agriculture Technical Assistant (5th Level Assistant) - 1 (One)
Academic Qualification: At least 10+2 or I.Sc. Ag. passed in agriculture from a recognized university or educational institution.
1) Age: completed 18 years on the last date of application and not exceeding 35 years (in case of women not exceeding 40 years).
2) Application place: Okhaldhunga office of Manebhanjyang rural municipality.
3) Last date of application: 2079-09-04 (within office hours)
4) Application Fee: 1000
5) Mode of selection: publication of preliminary merit list, written test, and interview.
6) Documents attached with the application: Copies of the following documents attested by the applicant himself
(a) Citizenship
(b) Certificate of attainment of minimum qualification
(c) Certificate of Character
(d) Document of work-related experience
(e) Certificate of training
(f) 2 passport-size photographs per copy.
7) Service facilities and others: According to the rules of the Government of Nepal.
8) Application form, job description, and other information related to the recruitment can be obtained from the website of this office www.manebhanjyangmun.gov.np.
9) The original receipt deposited in the Rastriya Banijya Bank Branch Ac/No.2480100301010002 or the original receipt of cash payment to the revenue branch of the office should be submitted for the amount of the application fee.
For more information, you can contact mobile number 9860283790.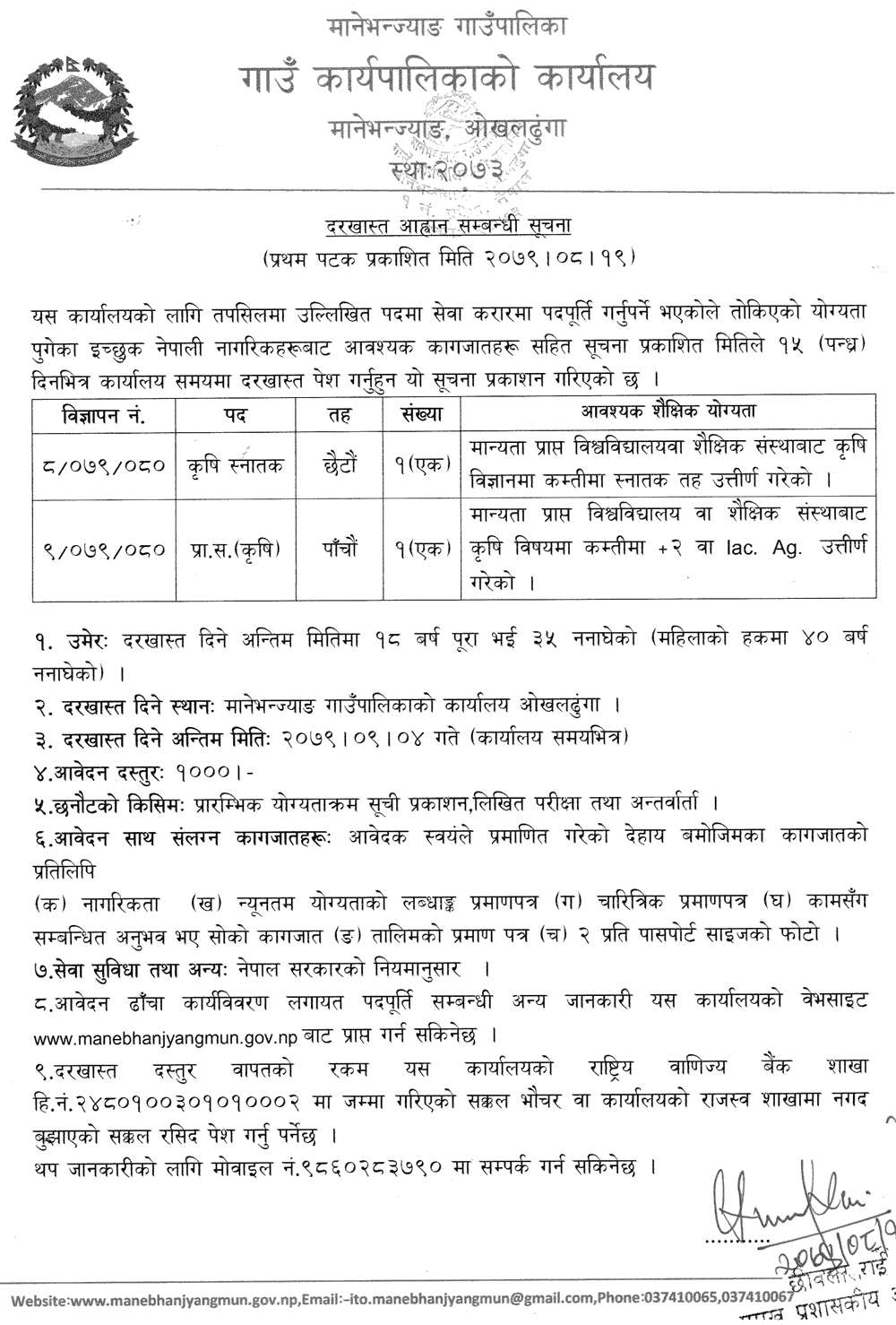 Agriculture Job
Okhaldhunga
Job Vacancy
Government Job