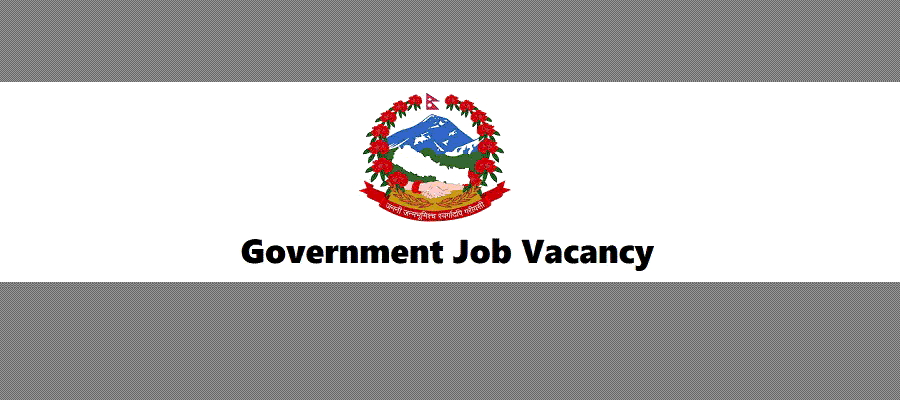 Manebhanjyang Rural Municipality Notice Regarding Call for Applications for Grievance Hearing Officer Positions
Manebhanjyang Rural Municipality has published a notification for interested Nepali citizens who have reached the specified qualifications to submit their application for the Grievance Hearing Officer position. Here are the details:
Position and Requirements:
Grievance Hearing Officer (2 positions)
Gazetted Officer level
Qualifications: As per the PSC Gazetted Third Class Level, including being 18 years old on the last date of application and not exceeding 35 years (not exceeding 40 years for women)
Application Process:
Application place: Okhaldhunga office of Manebhanjyang rural municipality
Last date of submission of application: 2079/12/09 (within office hours)
Application fee: 1000 NPR
Documents to be attached with the application: Copies of the following documents certified by the applicant himself: (a) Certificate of Nepali citizenship, (b) Minimum educational qualification and character certificate, (c) Work-related experience document if any, and (d) 2 passport size photographs
Mode of selection: publication of preliminary merit list, written test, and interview
Contract period: Two months according to subsection 3 of section 23 of the Poor Family Identification and Identity Card Distribution Guidelines, 2075
Grahmata: Supervisors and enumerators who have been previously appointed in field data collection work under the Poor Family Identification and Identity Card Distribution Program will be given priority
Application Form and Payment:
The application form can be obtained from this office at www.manebhanjyangmun.gov.np
The amount of the application fee should be submitted to the National Commercial Bank Branch Account Number 24080100301010002 or the gross receipt of cash payment to the revenue branch of the office
Service Facilities and Others:
Service facilities and others will be as per rules
For more information, you can contact mobile number 9844399804. The first published date is 2079/12/03.
In conclusion, if you are a Nepali citizen who meets the qualifications, you can apply for the Grievance Hearing Officer position in Manebhanjyang Rural Municipality. Make sure to submit your application with the required documents and application fee within the deadline. If you have any questions, don't hesitate to contact the office.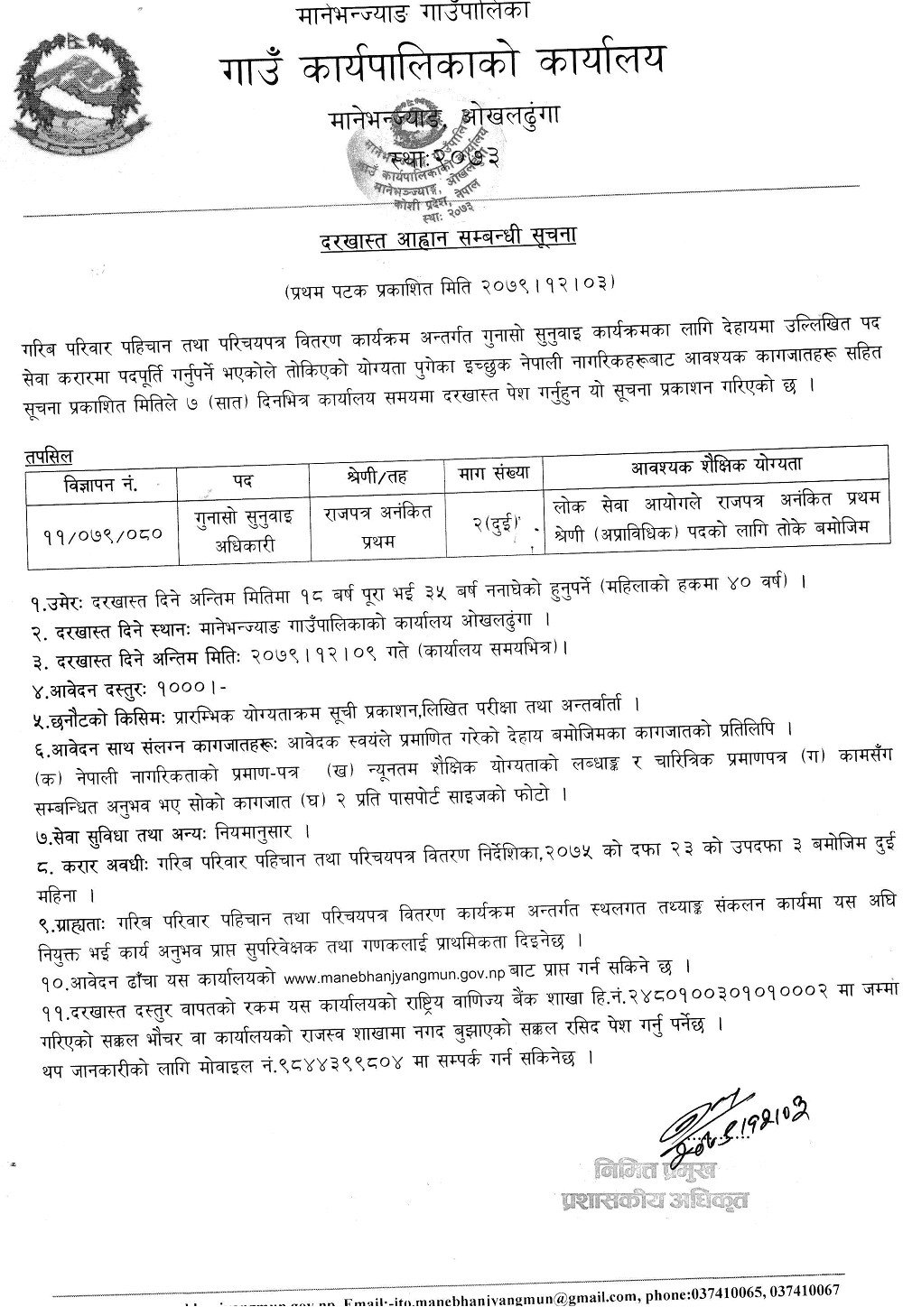 Okhaldhunga
Job Vacancy
Government Job